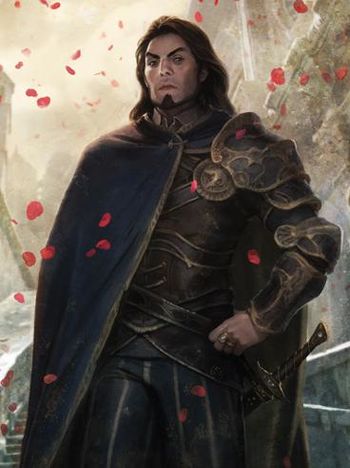 The Lords of Thedas patch is all about of the Human Nobles
What the patch has to offer?
Summary of Borders for later patches in later Eras
In most Part unique province names and flags altough may be lacking in certain areas where is little information about.
Playable Human Noble Nations inside world of Thedas with fully functional feudal like government system
Ferelden
Rivain
Antiva
Tevinter
Nevarra
Orlais
Anderfels
And Republics and Freemarcher states
Antivan Merchant League
League of Jader
Viscounty of Ansburg
Viscounty of Hercinia
Viscounty of Kirkwall
Viscounty of Kaiten
Viscounty of Hasmal
Tantervale
Starkhaven
Ostwick
Wildervale
Wycome
Markham
Along with several other non-mainstream nations altough might not be balanced against mainstreamers
Pirates of Felsicima Armada
Tribes of Plaescine
Avvar Tribes
Chasind Tribes
Whats still in Progress / what is not finished?
Silent plains to be shared between tribes and dalish and the tevinter
Arlathan, Green dales and hundred pillars land distribution
Fleshing out Dalish Government and Events
Templar Orders and Mages, Magic
Grey Wardens
Blight
Dwarven Mechanics and Events
Darkspawn Mechanics and Events
Inquisition Start Date
Fleshing out Qunari Government And Events along with Graphics
Some Cultural Building trees are still unfinished for Humans (Tevinter and anderfels for example)
Balancing out different Governments from tribals to nomads and feudals
Story based Events
Future Suggestions
Things i forgot to list TBA
#MULTIPLAYER WORK IS NOT GUARANTEED#
And please if you find any bugs or have any suggestions do us know, although i know of most of bugs in this patch already