This is new campaign for War in Egypt TW (BI version of World Rulers mod). It have very interesting new things. In new campaign there are different win conditions. AI is more improved. Sassanids and Byzantium have big armies. The main win condition will be to capture or defend Egyptian lands. If you`re playing Byzantium, you must defend them from Sassanids empire. If you`re playing Sassanids, West Rome, Vandals or Blemmii - you must capture it. Vandals campaign, to be serious, is very hardcore, because you are horde and must go to Egypt, but you start play in Pannonia. So you must destroy all lands, if you`re want to capture Egypt. I think, you understand all new cool things of this new campaign.
In custom battles you have new maps and a lot of new units. Also you now have new textures of Byzantium and West Roman empire. Vandals were also reworked and now have real powerful army.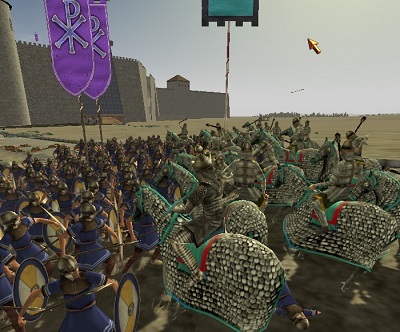 Have fun all, guys and girls! To Egypt!
Download link
Yadi.sk
Regards, mod author ;)