The time has arrived. It was not easy, but after nonstop work in the past weeks I'm thrilled to announce that Nightmare House 2 is officially out! You can download it from our new official website nh2.wecreatestuff.com or from MODDB.
That's a good opportunity to thank the team who helped me raising this perfectionist's project. It was a long challenging journey and I doubt I'd finish this alone. It's been my pleasure working with you guys.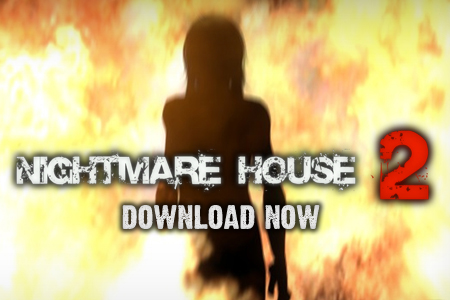 Nightmare House 2 is a free, horror-themed first-person-shooter game, and the direct successor of the first classic horror map pack "Nightmare House". Nightmare House 2 started booting up in around 2007, two years after the first game came out. Development has been through many phases, resulting in scrapping a few of the first concepts in early development phases. And finally, you can now play it.