Like the title says, 0.5 is now out and you can get it either in the downloads section or through the big download button here!

This being said, I must emphasize that the mod has primarily been constructed and tested to work best with the VANILLA GENERALS, the special generals added in Zero Hour are probably quite bug riddled!
Here are most of the new units involved (not shown are several non-buildable units and one or two others that simply were forgotten in the family photos):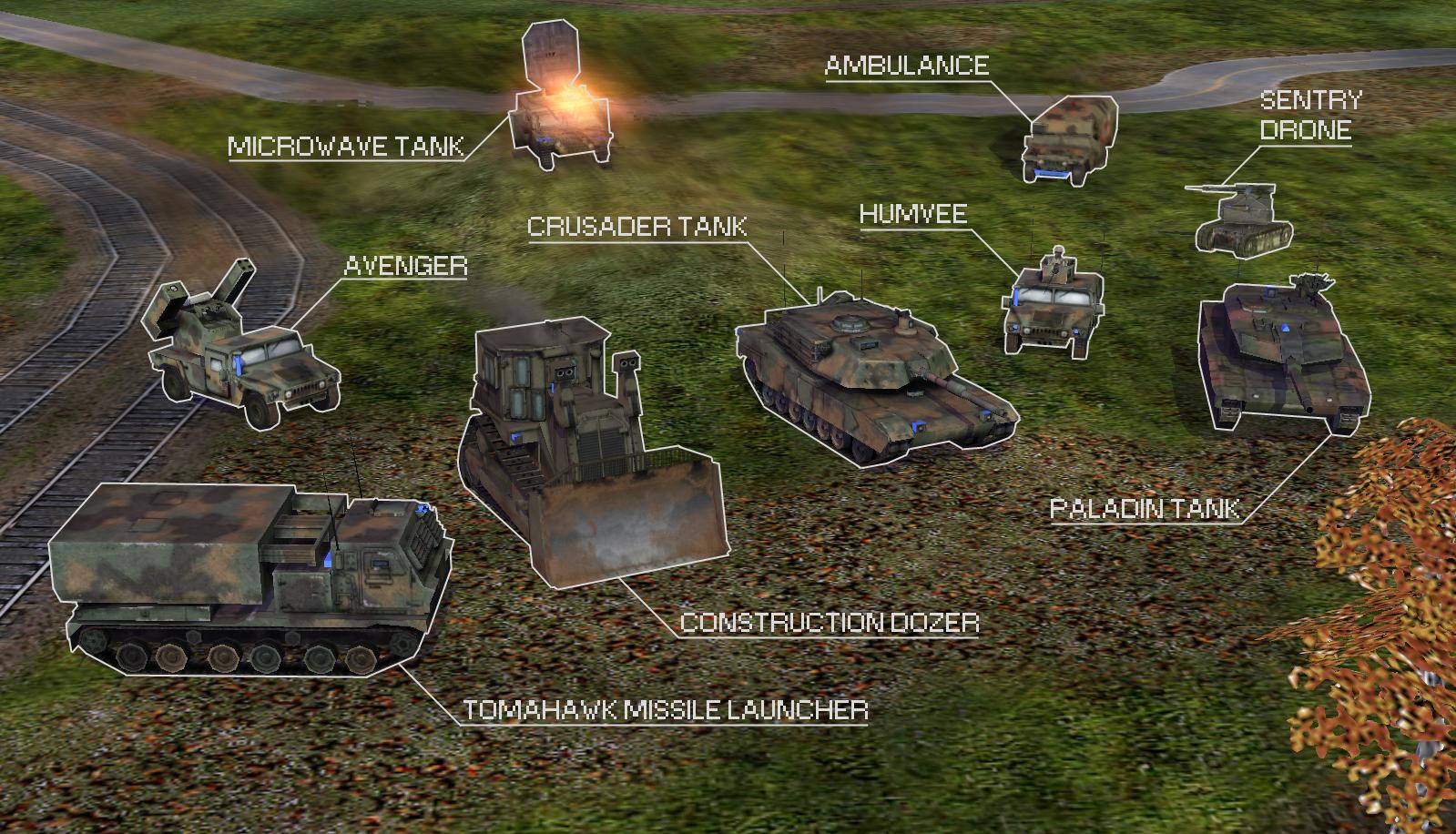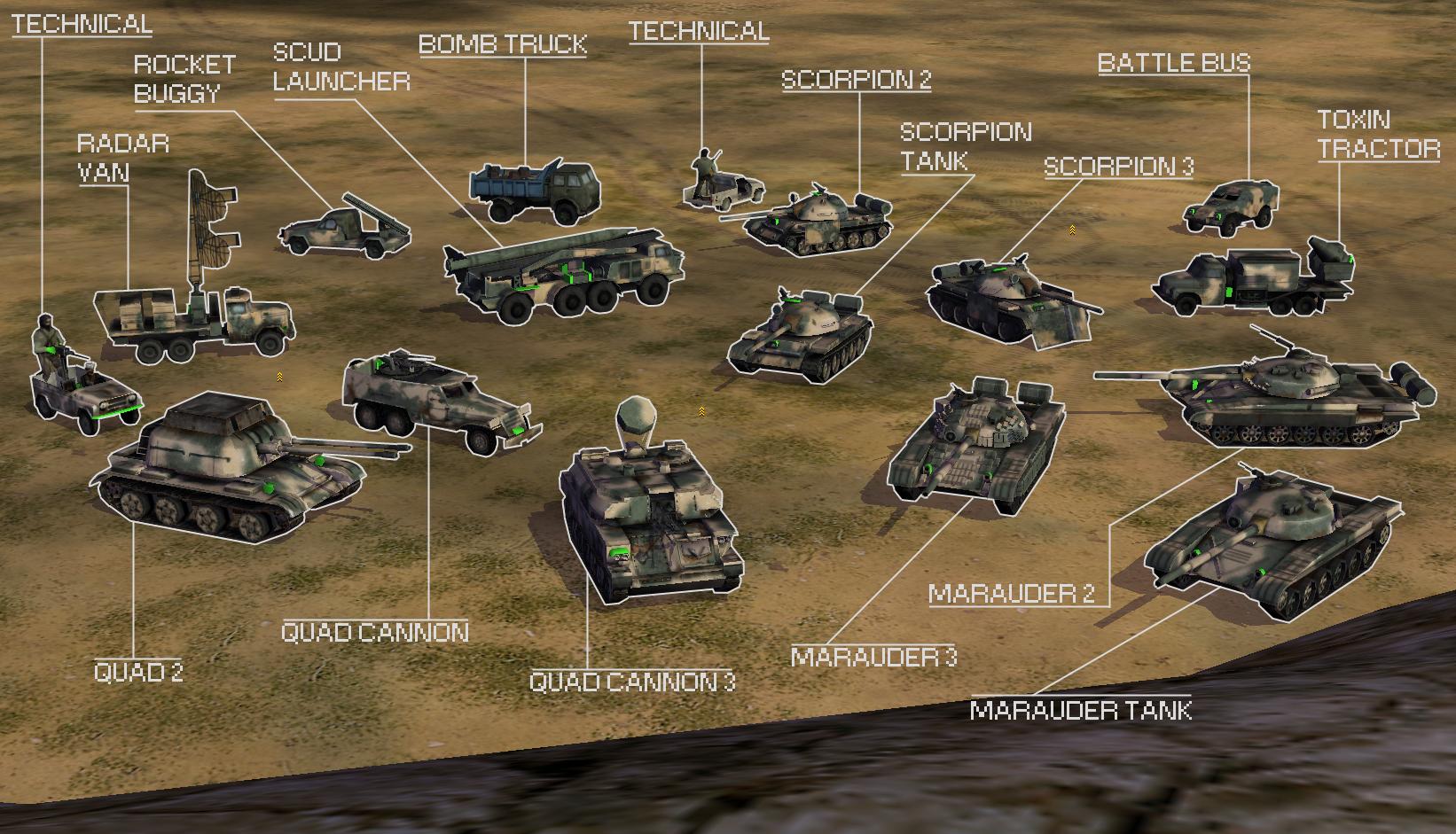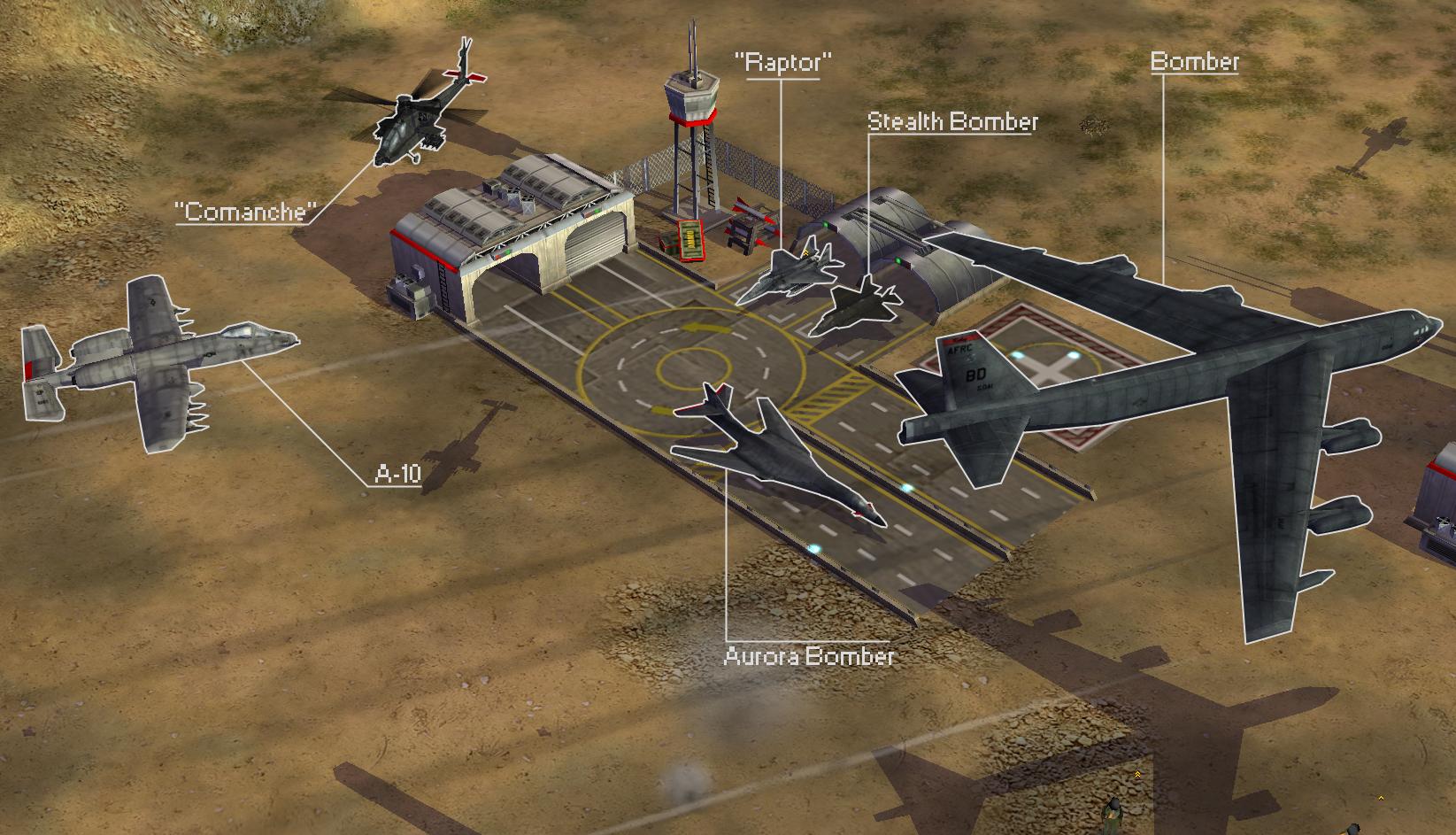 Added upgraded Inferno Cannon (+ custom gibs)
Added upgraded Quad Cannon
Added new cameos for F15, F35, ECM, PLZ-05, Type 96, Gatling tank, F22, US Dozer, Marauder, battle drone
Added new installation tutorial
Added upgraded Marauder (now with 3 upgrade stages)
Added upgraded U.S. Dozer
Added new cargo aircraft for US
Added upgraded Helix
Added new Gattling turret
Added new china tactical bomber
Added upgraded Abrams tank
Added upgraded MLRS
Added upgraded Radar Van
Added upgraded bomb truck
Added upgraded battle bus
Added upgraded Nuke Cannon
Added upgraded troop crawler
Added upgraded Scud
Added upgraded china supply truck
Tweaked spectre gunship
Added upgraded scorpion tank
Added armor plated scorpion tank upgrade stages
Added upgraded rocket buggy
Added upgraded Spectre gunship
Removed Hulk collision
Tweaked particle effects
Added special effect for China cluster mine drop
Tweaked China dozer
Tweaked USA Stryker
Added upgraded Dragon tank OT-55
Added new Toxin Tractor
Added custom fuel air bomb model
Added new cameos for Battle Bus, Marauder, Radar Scan, Radar Van, Rocket Buggy, Scud, Technical, Tox Tractor, China carpet bomb, china dozer, dragon tank, helix, listening post, mig armor, mig, nuke cannon, supply truck, troop crawler, abrams, fuel air bomb, spectre
Added new B-52
Added new Listening Post
Added new shell map
Added new skin for worker
Added new skin for RPG trooper
Added new skin for terrorist
Added new skin for Hacker
Tweaked skin for ranger, tank hunter, sniper, conscript
Added new skin for rebel
Added custom gibs for roughly half of vehicles
So many bug fixes and one or two bugs added at the last second by accident.


P.S. In the menu screen, watch out for the guy with the white pants. He's tricky!