Vigilantes is a crime themed turn based tactical RPG for PC, which was successfully Kickstarted and Greenlit in 2016. An older demo is available here, whereas a more feature and content rich version can be purchased direct and at a discount here. Vigilantes also has a Steam page here and our Facebook page is here, if you'd like to stay in touch.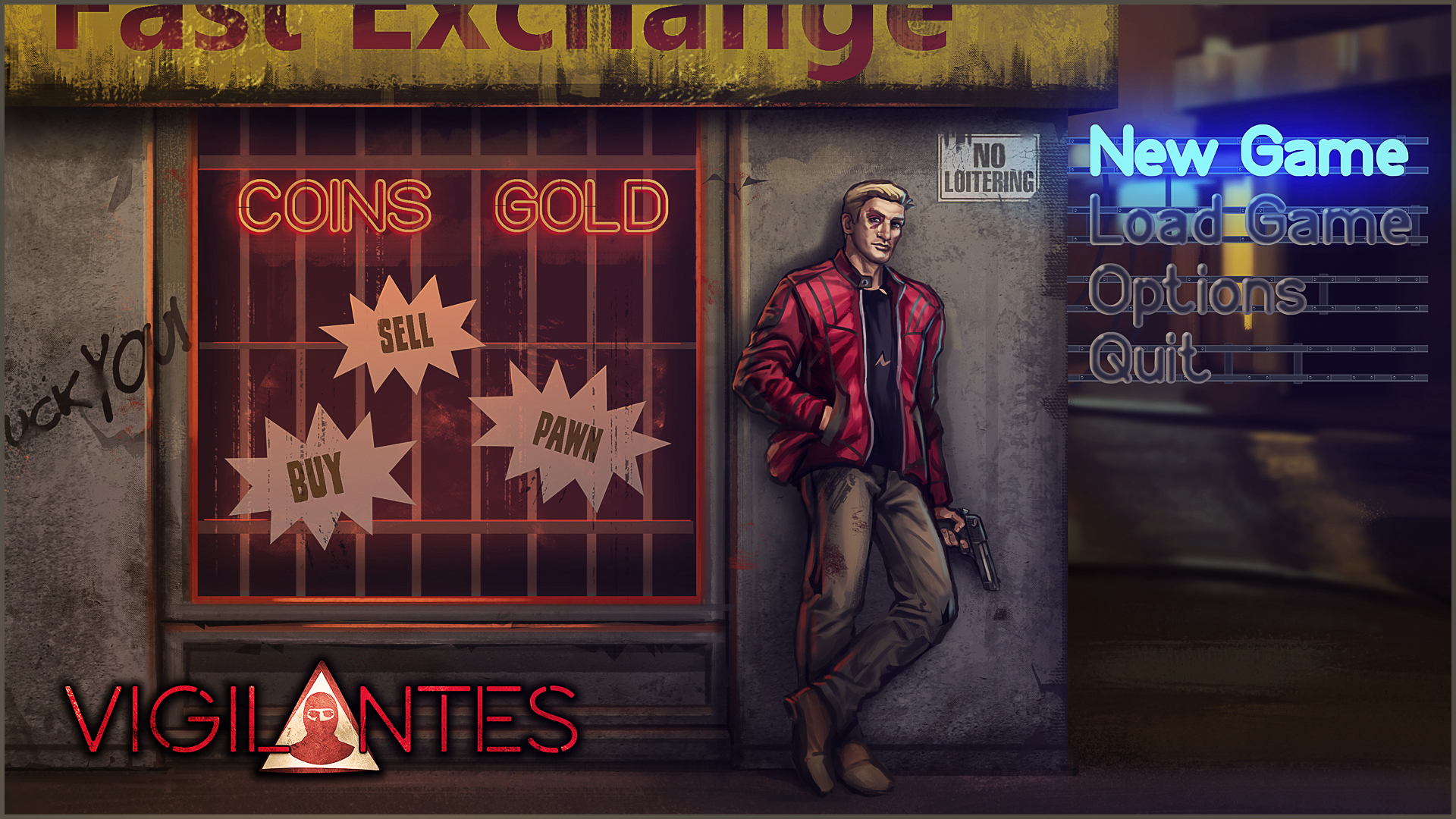 New Tactical Options
The emphasis for Vigilantes Version 18 has been on features which enhance the game's tactical depth. Now you can set ambushes with overwatch, delay your turn to outmaneuver opponents, and punish enemies attempting to disengage with attacks of opportunity. Furthermore, characters can now sustain injuries, which reduce stats, and can be healed by time, by Doc, or D.I.Y. healthcare.
Additional Features & Content
An ally relationship system has been added, which provides stat bonuses to allies who approve of your actions, along with a reputation system, which, depending on how much chaos you cause, will determine how some NPCs react to you, and the ultimate outcome of your crusade against crime in Reiker City. Finally, we've added hand drawn portraits for most of Vigilantes' characters, 2 new maps, and fixed a number of bugs.
It's been a busy, intense 3 weeks and 6 days. If you'd like to get more detail on the additions and improvements, you can find out more in the below development video:
What Happens Next?
Version 18 is the final version in which features will be the key focus. That's not to say we absolutely won't add any more features, but rather, that in order to deliver the best experience possible, we need to shift the focus to balancing, tweaking existing features, adding content (weapons, perks, characters and maps), improving the level of polish and fixing bugs. Effectively, from now on, we'll be focusing on getting Vigilantes ready for release.
If you have any questions or comments, fire away! Be happy to talk.