Continuing with the "Meet & Kill" series, we keep introducing you to vehicles we've just created, and blowing them up, getting rid of that "new car" smell with a bang.
Today: APCs, tanks and artillery
BTR-60 Armored Personnel Carrier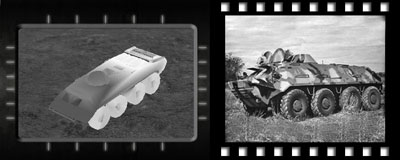 The BTR-60 is one of a few enemy troop carriers you will encounter in the game. It can load up to 11 troops, plus 2 crewmembers.
While its armor provides decent protection in the battlefield, this vehicle (and the ones that developed from it) had several shortcomings. The main one was certainly its usage of wheels instead of tracks -even while able to keep moving with 4 of its 8 wheels destroyed, they were extremely vulnerable to puncture, and would easily catch fire-.
It is armed with a 14.5mm machinegun to engage lightly-armored vehicles, and well as a smaller 7.62mm useful against infantry.
T-34-85 Medium Tank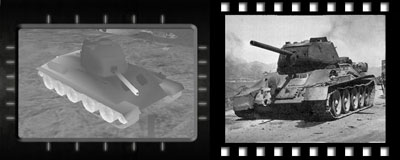 Built by the Soviet Union during World War II, the T-34 tank went on to see action in Korea and Vietnam, and is even still in use today. Even though it lacks a machinegun (it only has a forward firing port, making it mostly useless), its powerful 85mm stabilized cannon and good armor make this a serious threat to both infantry and vehicles on the battlefield.
D-20 Towed howitzer (also known as M1955)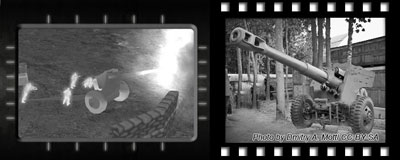 The D-20 is an artillery piece that fires 152mm rounds effectively at a distance up to 17km (11 mi). Due to their extreme range, these will be a real nuisance during your missions. Once they start firing, you will have to divert your attention to search for them -they could be ANYWHERE in your sector-, potentially leaving your troops to fend off for themselves in the meantime.
Burn, baby, burn!
Now that you have come to know and love them, it's time to destroy them. Sorry!
Release date pushed forward
As the project grew and new features were incorporated, it became clear that we would have to push the release date forward. Intricacies of getting a game with such a large scope to fit on mobile platforms, and difficulties stemmed from our limited funding took no small part in this decision as well.
The new proposed release date has been moved two months forward until June, 2015.