We glad to announce that our game reached the first playable ALPHA test! We started to work on this project a few months ago, and we gave a lot of time to it, but it's clear that we still have a lot of job to do.

To celebrate this first test, we made an ALPHA trailer as you can see below.
This is our first public test and we'd really appreciate any feedbacks about VICTIMS. Please don't forget that some features and gameplay elements are only placeholders or in an early state. But you can play matches with your friends or make new connections with other players.
The biggest task to solve the balancing between the two teams. It's not easy because it's an assymetrical multiplayer game and we want to give the chance of winning for both teams. So in the finished game it's all depends on how clever and skilful you are. At the map design we tried to create different kind of places and we try to create the map & features not so boring.We just want to create exciting & different outcoming situations. You don't have an easy job if you're the Hunter. You really need to look after your ammunition because you don't have too much (naturally you can find in crates).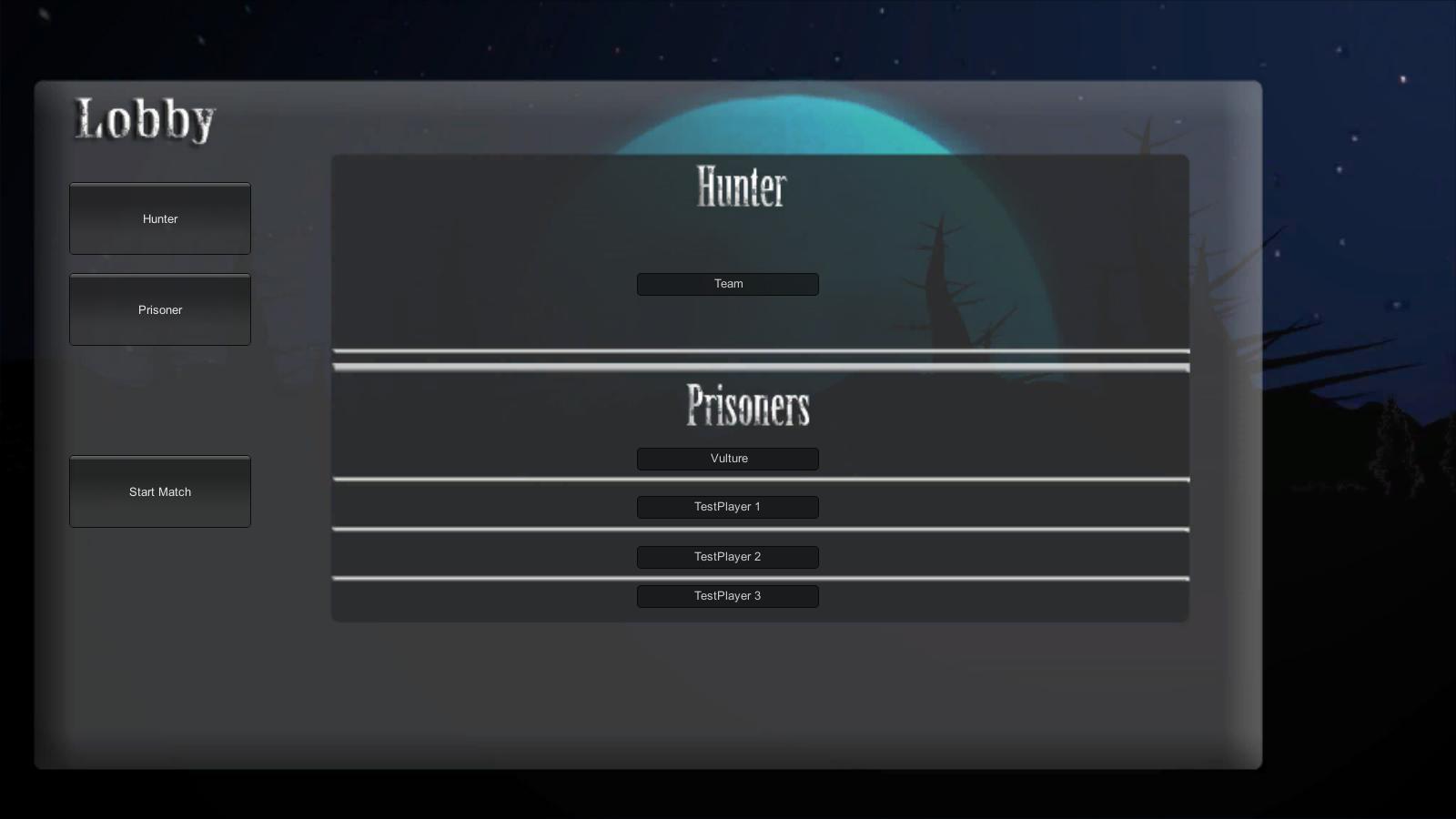 We also made a basic lobby as you can see on. Nothing special but it'll do it's job in the first alpha tests. Minimimum 2 players required for a match but for the fun it's better if you get/wait for other players to join your server. After a match is finished the game will drop you back to the Main Menu. For now the game doesn't save your name so you have to type in, on everystart up.
We made the game brighter in close range, so you can see what's going on with your character.
If you're creating a new match you should change the default name so there won't be problems.
In the first updates we will work on the bugs and add some new smaller features.
You can report the bugs to us on Indiedb in comment session, in private message, or even on E-mail ( info.vulture@gmail.com) about the problem. Don't forget that our servers are limited so if you can't create/join any session then try it again later.If we see activity we'll increase the capacity of the server.
WARNING : If you can't stand the early stage of the game then please wait for the next updates.We don't want you to get stressed about the bugs and the early state of the game. Thank you!
If you like the game or just the idea, then don't hesitate to invite your friends because it can be exciting and fun to play with your mates. Stay tune and keep your eyes open for the new updates!
Thanks for reading!