Hello everyone
Welcome to the 1.2 update patch notes for Civics Expanded+! It's a relief to finally get this out! Remember, a vanilla overhaul submod has been released too, and a civics only alternative of this mod.
---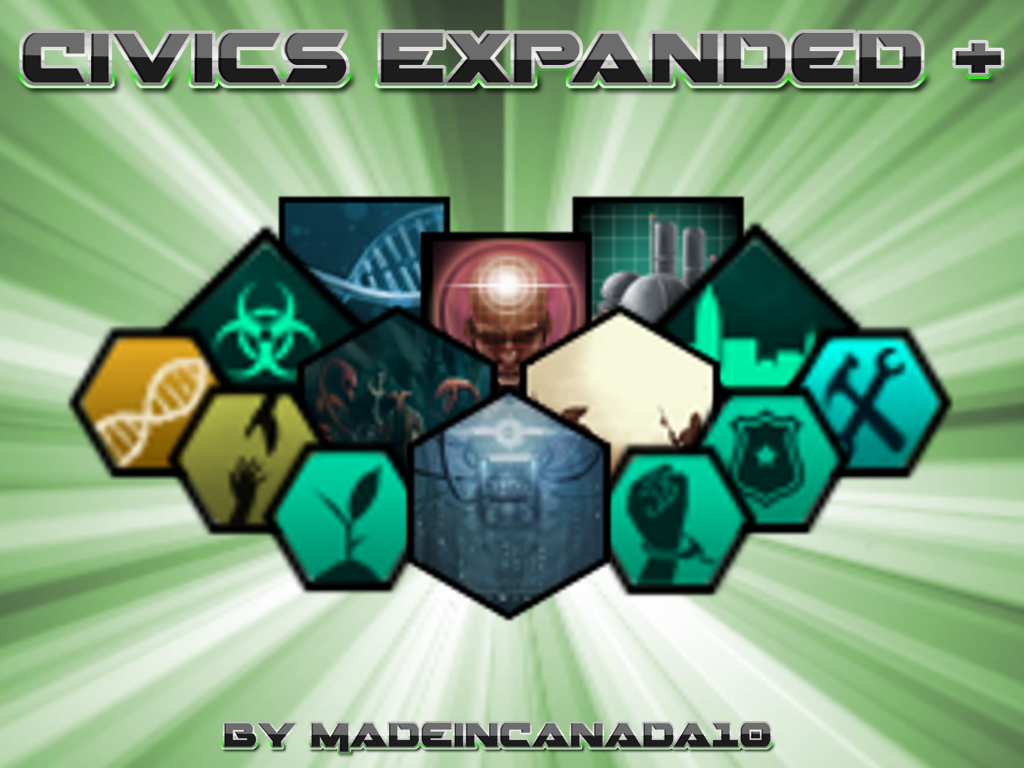 Here are the patch notes:
Version 1.2 new features:
3 new ascension perks: One with Nature, Primitive Protection Program and The Master AI
5 new default civics: Social Darwinism, Cult of Personality, Ruthless Suppression, Peaceful Society and Patrol Agency
Better icons for some civics
Changes to some mod civics
Changed some localisation
1 new edict: The Master AI: Activation
3 new technologies: Hyperintelligent AI, Alloy Enrichment Scheme and Goods Management Policies
2 new buildings: Allow Enrichment Plant and Goods Management Facility
---
A quick round-up of some of the new features mentioned in the dev diaries: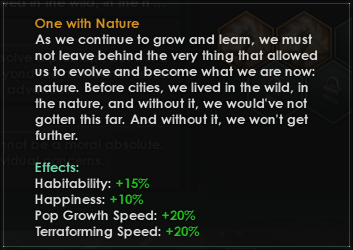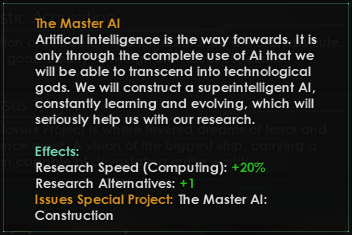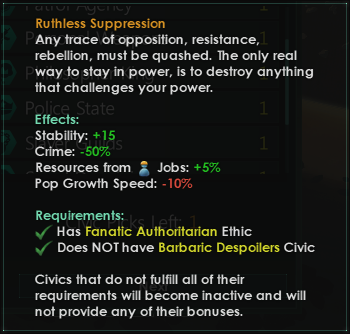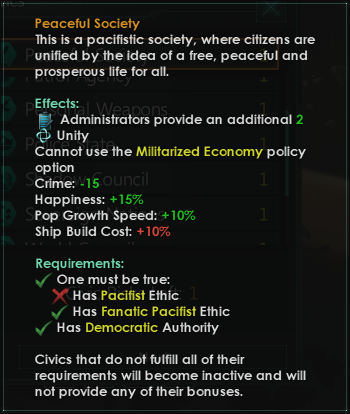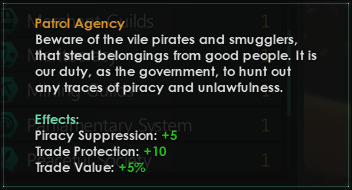 ---
Have fun in version 1.2! Why not try out the submod and civics-only version too?