Version 1.0.1 Patch
Slightly more than a week after release, and thousands of downloads later, we're extremely happy to release the Version 1.0.1 patch for TNM! The patch contains over 100 bug fixes, it seems that thousands of players makes for better testing than our 10 Beta testers! We'd like to thank everyone who's been playing TNM, particularly people who've taken the time to drop by our forums!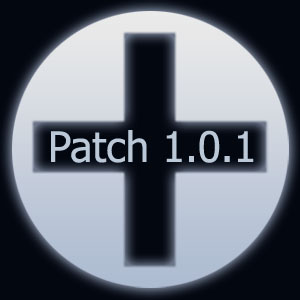 To celebrate this momentous patch, we're running the Shirt for Screenshot competition! Here's the low-down:
Shirt for Screenshot Compo
What We Want
We're looking for the BEST user submitted screenshot of TNM to feature on our website and Moddb profile. Put your artistic skills to use and shoot some screenies! The higher the res, the better, and nothing below 800*600.
Stipulations
Maximum of 2 submissions per person, please. The contest will run until Wednesday, April 8.
Submitting
Submit your screenshots to shirtforscreenshot@offtopicproductions.com either as attachments or direct links.
Prize
The winner shall be awarded one of two highly sought after body coverings with which they can declare their allegience to their cult of choice! They appear thusly: