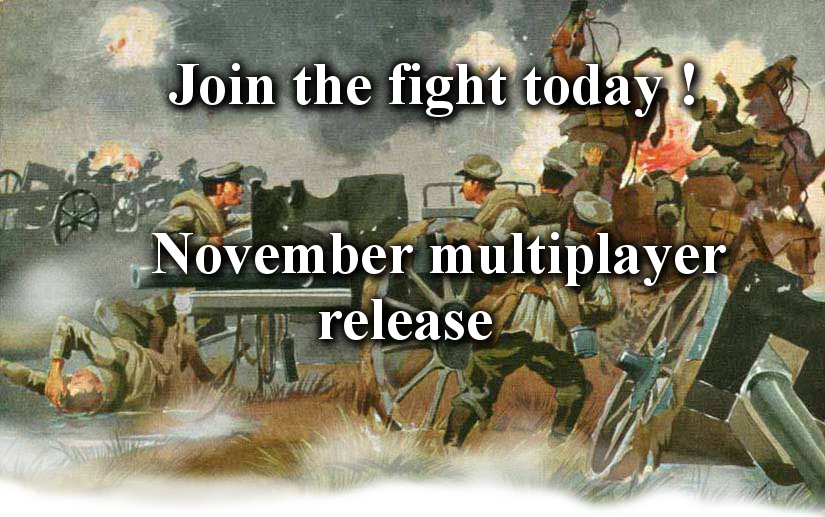 After long waiting its here !
Yes evrybody, after long long waiting heres the November update ! For new factions we have Serbia and Austria and the Ottoman Empire and the British Empire in the multiplayer game, new vehicles and weapons !
Sadly beacouse of unsucesfull uploads and problems the hype of the people lowerd a lot.
For the Napoleonic wars community, rise and make this mod a fun one ! Rise servers and banners hig, it syoure time to show yourself ! Also the great war community, dont be shy and start servers, this isnt a simple toy, you need more people to use it !
Release on Steam here :
Part 4 (more factions) TBU
Release on Moddb here :
TBU