Great news from the Verdun front!
Today we have concluded most of the work of conversion to the brand new unity 5 engine. We are very excited as the new engine is a lot faster and better looking. Unity 5 uses so called "Physically Based Shading" (short: PBR), this means that surfaces are lit and reflect based on actual physical properties. This is most evident in the characters and really makes the all the details really come out more.
Overall lighting and shading improvements can also be seen, most notably on the Flanders map. More advanced Screen space ambient occlusion (SSAO) and motion blur are now also noticable and bring the graphics to live. Unity 5 also offers a new way of audio management and this enhances the immersion even further, we hope to expand its use in the future. First reports indicate that the performance has increased dramatically for the participants of the beta branch which we deployed in the past month for the testing.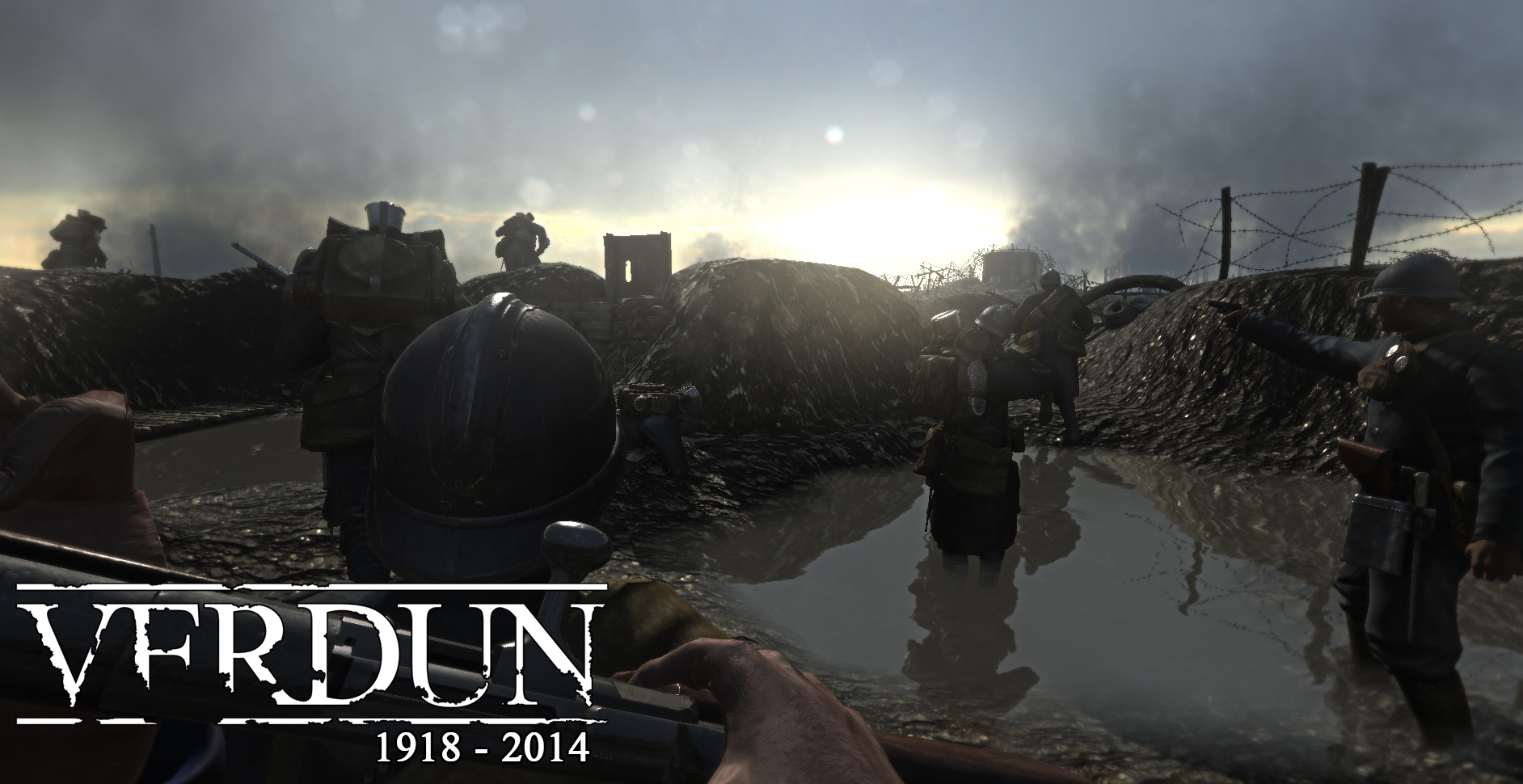 But that is far from all. Besides working on the conversion to the new engine and all effort that went into that, we also continued to upgrade the gameplay. Some major improvements have been implemented in this area:
Supression
Players will now receive suppression when they are under fire. Their screen becomes fuzzy and desaturated and aiming becomes tougher.
Shell shock
When an explosion occurs nearby, the screen will be shaking and aiming will be thrown off. In addition the particle FX for grenades and mortars has been greatly improved as well as the audio effect.
Weapon sway overhaul
Weapons now have more realistic sway with the front sight (the arm that is holding the rifle or gun) now sways as a whole.
Private Matches
This long awaited and requested feature has now been implemented as well. it is possible to set up a private server (both Frontlines and Rifle deathmatch), with administrators and several commands as well to organize clan matches (such as restarting a round, changing maps). Besides these new features we have also put a massive effort into fixing bugs. Most notably the many connection and matchmaking issues have been addressed.
The changelog can be found here, it also includes smaller features such as a brightness/gamma setting and gas lethality increase.While this was a major step forward in the development of the game, we are not 'dun yet and the current build will undoubtedly include some bugs or missing features . We greatly appreciate all the players who have put faith in the project and participate in the the early access program. We would very much like to work with you to prepare the game .
Some impressions (characters):