Final Stretch!
We're grateful to all of you folks who have been patiently waiting for our release! We haven't nailed down an exact date yet, but we're in the final phase of testing and clean up, so you should expect to see us on Steam sometime later this month or in early February. Thanks for your patience and engagement throughout the development process. You are why we do what we do!
The current count of lines of dialog: 37,862!

New Machines
Sarah Seember Huisken has been at it again! Check out these gorgeous additions. The animal genetic splicer will function similarly to the crop genetic splicer (left). Once you get your ideal DNA sample you can bring your new animal to life in the animal incubator (right).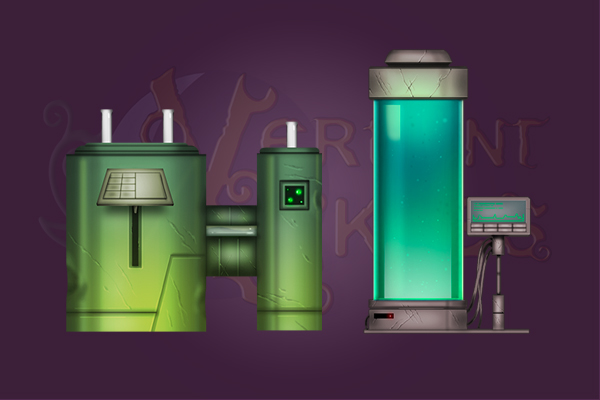 Marsh Crops
There are 14 different crops that grow in three different regions. It seems we haven't shared too many screenshots of them yet, so here are a few of the marsh crops!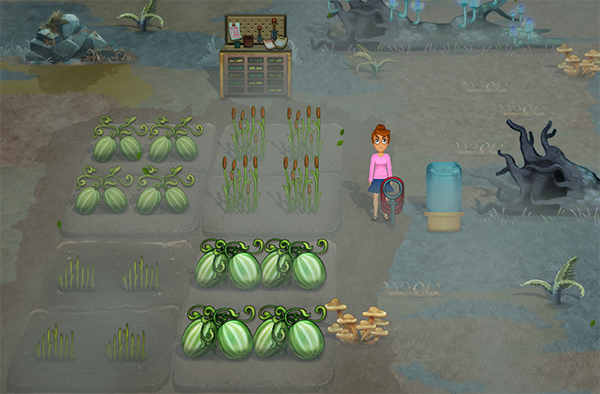 New NPC Animations
We've had the chance to work with a group of very talented local artists while making Verdant Skies. The most recent is Ethan Calabria who jumped in to finish the NPC sprite walking cycle animations.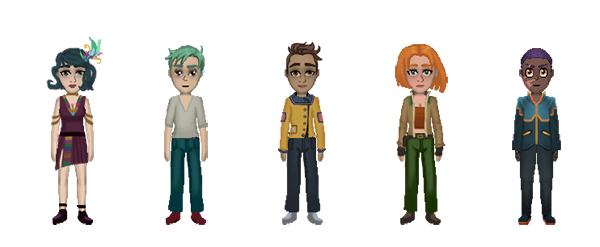 We're still making minor adjustments to the facial features, so these aren't exactly what you'll see in game. Once we've settled on the style of eyes, nose, and mouth that we wish to use, we'll give all the NPCs a more uniform appearance.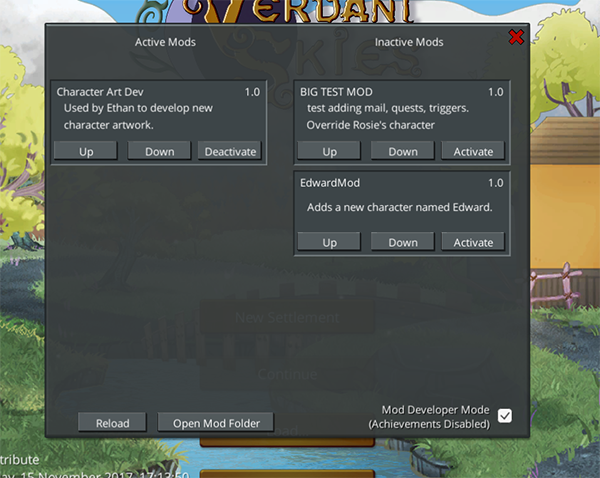 UI Updates
Andy's been working hard to make sure that the in game user interface (UI) is uniform and streamlined. Here's a peek at the progress he's made on the achievement panel where players can track their achievement progress.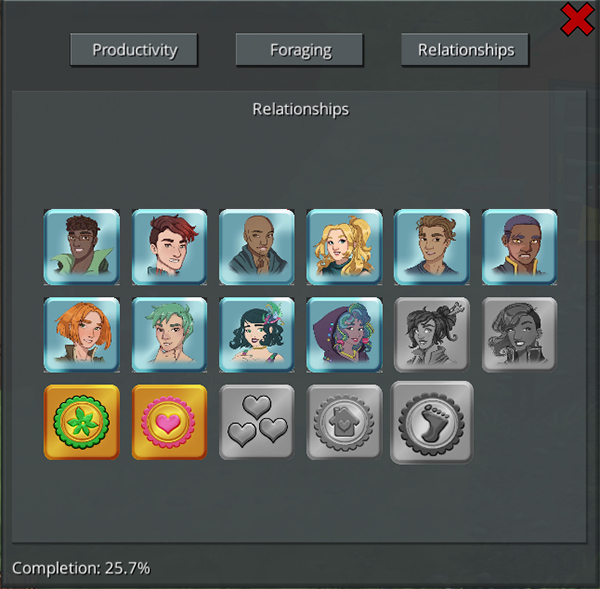 Introducing Ramón Martínez
Space travel is not something Ramón Martínez would have ever considered if it weren't for his twin sister, Rosie. Though risk-averse, Ramón could not refuse her request to serve as the colony's nurse. Always the overprotective brother, Ramón spends most of his time watching over Rosie... Whether she likes it or not.