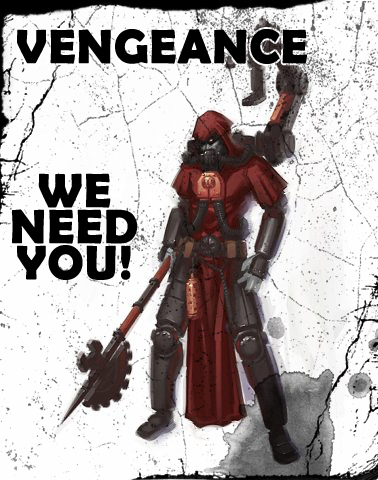 We need your help!
From now on i'll be asking for your help freaquently. And I'll be rewarding you with "Here&Now" Build of Vengeance. No joking.
"Here&Now" Build is the version of Vengeance that will be on the moment i get what i need.
Some rulles thou. All i'm asking should be emailed on my Gmail account. If you dont know, ask via PM.
No sharing. Build is for one person. otherwise there will be no competition. Competition makes perfection. If i'll know that somebody shared his version. Something bad will be.
So! Quest for today. I need voice for my "MOTHERLAND" Bombship. Russian one. with proper intonation. 2-4 prases for each action (select, move, attack). Get it for us. Get it from some game, Record your own. I dont care as soon as it fits.
For those of you who are not speaking russian there is a Extra task (also rewardeble)
I need tool & tutorial of getting voices from RA3. no comments.
Ready? Set. GO!
And remember. Only one winner could be.