Hello everyone, I hope you all are doing well amidst these recent globally difficult times.
First things first, and to address the elephant in the room: Im sorry for these past months of no updates whatsoever regarding the mod. Im personally in university as of now, wich has being much more time consuming than I could have ever anticipated for, and conciliating my academic and personal life was quite the task to handle. Hopefully most of it is solved by now, and Im in a better state both mentally and physically.
Sorry to bother you with these personal issues and explanations.
Now, I am here to bring you guys the update I was working on both before my ingress in uni and recently whenever I had some time. Due to time constrains, I failed to track many changes that popped up in my mind and I had to (try to) implement hastily otherwise I would get lost theorycrafting stuff instead of actually coding/illustrating/modelling/modifying in general. For that reason, many changes WILL pass under my radar and hopefully every one of these undocumented ones are for the best. Feel free to lay any feedback on the modpage.


THIS NEW VERSION IS *NOT* SAVE-GAME COMPATIBLE WITH OLDER VERSIONS!
Download link:
Moddb.com

Changes from previous versions include:
* Books now concede 2 skill points when read (or +2 for the ones that just need to be kept in the inventory) and have some extra dialog, with a special notable exception. Some also had their skill learned from modified, wich is notable by the book titles. In turn, they are generally far more expensive. This change was made to make possible to personally having at least 2 points on party skills on your own character so you can benefit the party as a whole with at least +1 extra point. Incase you didnt know about this feature, you can check it out further here: Mountandblade.fandom.com

* Weapon Points earned per level further increased to 40. Threshold for levelling up (XP needed) reduced by about 25%.

* It has been made generally easier to earn money early on. A bunch of changes were made in this direction so to accelerate the transition from early to mid game. Grouping a bunch of manhunters and breaking ransoms across Calradia can be a lot lucrative, wich is expected to be helpful enough for new players to establish a mid-sized army to campaign under a faction's by the first 10 weeks at most.

* Horses stats overhaul, new ones included. This makes some military and warhorses available with 2 or 3 riding skill respectively. Unarmored horses are now MUCH more vulnerable and FAST, while armored ones are somewhat slower but with higher armour values than before. Different types of breed are also more distinct from one another, as arabian horses are much more nimble and squishy, while steppe ones are much quicker to maneuver and more resilient, but not as resilient as northerner ones. Military horses also have standard faction color variants + black ones for mercs.

* Garrison/Lords reinforcements decreased in quantity, slightly increased in quality. This still means that 1k+ garrisons are realistic in early to mid-game scenarios, but recently taken fiefs shall take longer to amass numbers beyond 500+, wich in turns makes hotspots like Halmar, Uxkhal, and famously Dhirim much more disputed.

* Looting script changed to include a higher share for the player, and lower shares for other troops and parties. This will decrease the penalty in loot amounts when having a greater, more numerous party.

* Food consumption and upkeep costs decreased by about 25%. Upgrade costs reduced by up to 50%. Troop experience gain increased in general (easier to upgrade later tiers).

* New dialog options to inspect gear and skills available when recruiting mercenaries on taverns.

* Some new equipment and expanded female mercenaries troop tree, as well as 2 exclusive hireable mercenary troop types (not included in the default tree).

* Ships pathfinding changed so to make it easier to get to point A to point B only by sea, so if there is any land in between, the ship will now avoid it by sailing alongside the coastline (exactly like the AI do). Its still possible to land on beaches and some other places, you just have to click on a nearby center (village, castle, town or party) inland to get your ship to land.

* Cost, weight, resistances of many armory and shields modified.

* Some graphical menu changes, as well as the sound bit for clicking.
* Some graphical bugfixes.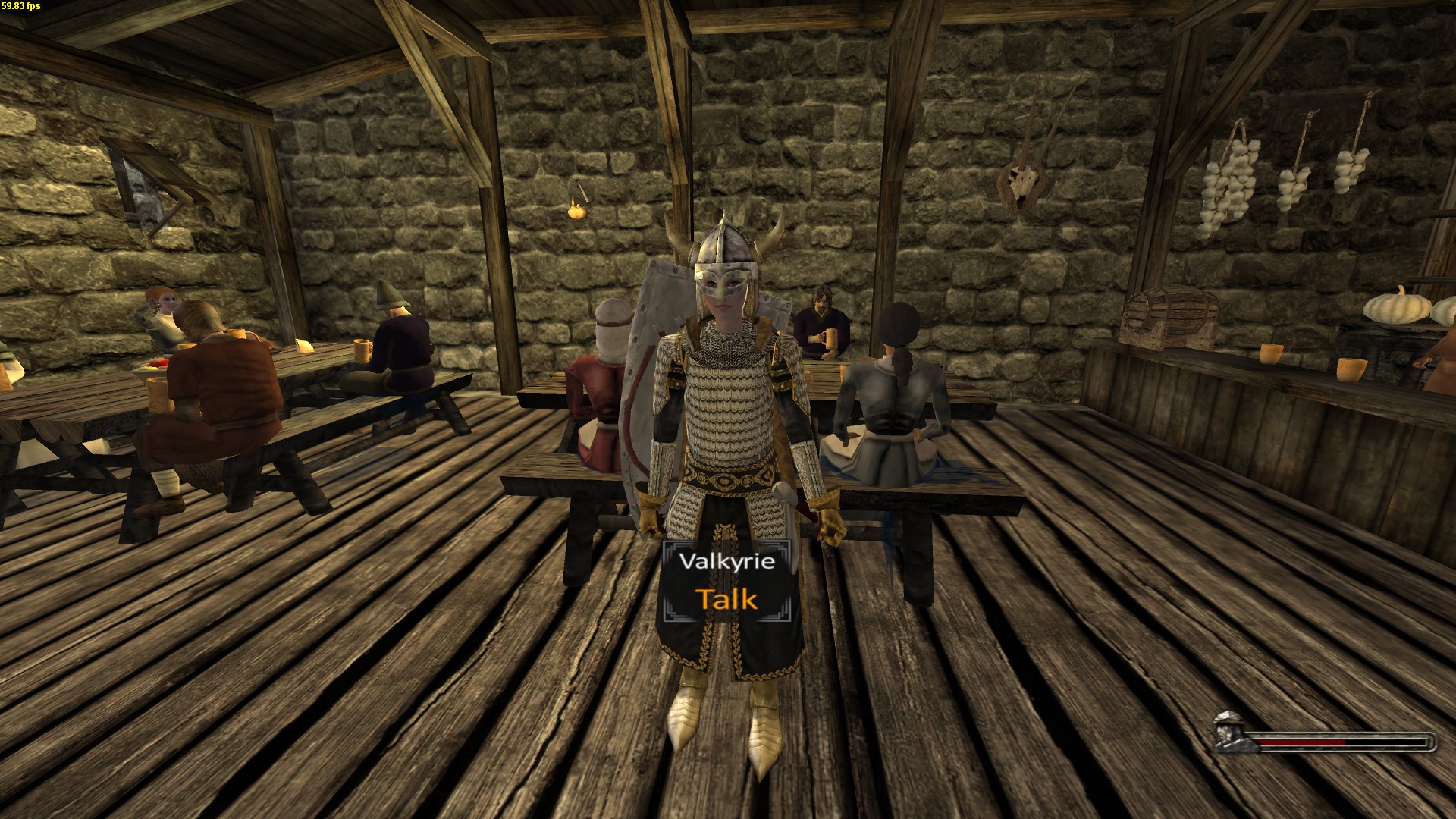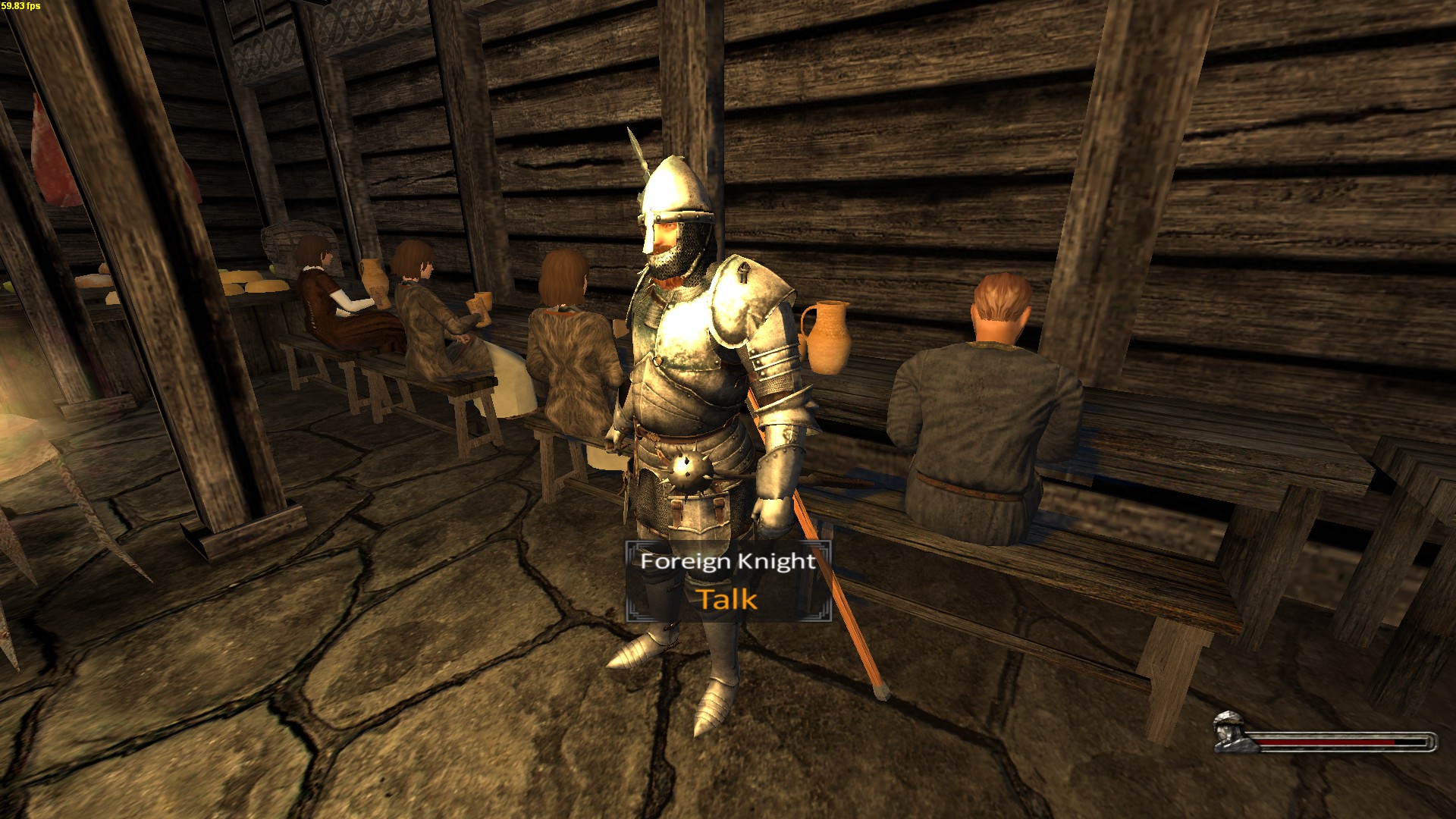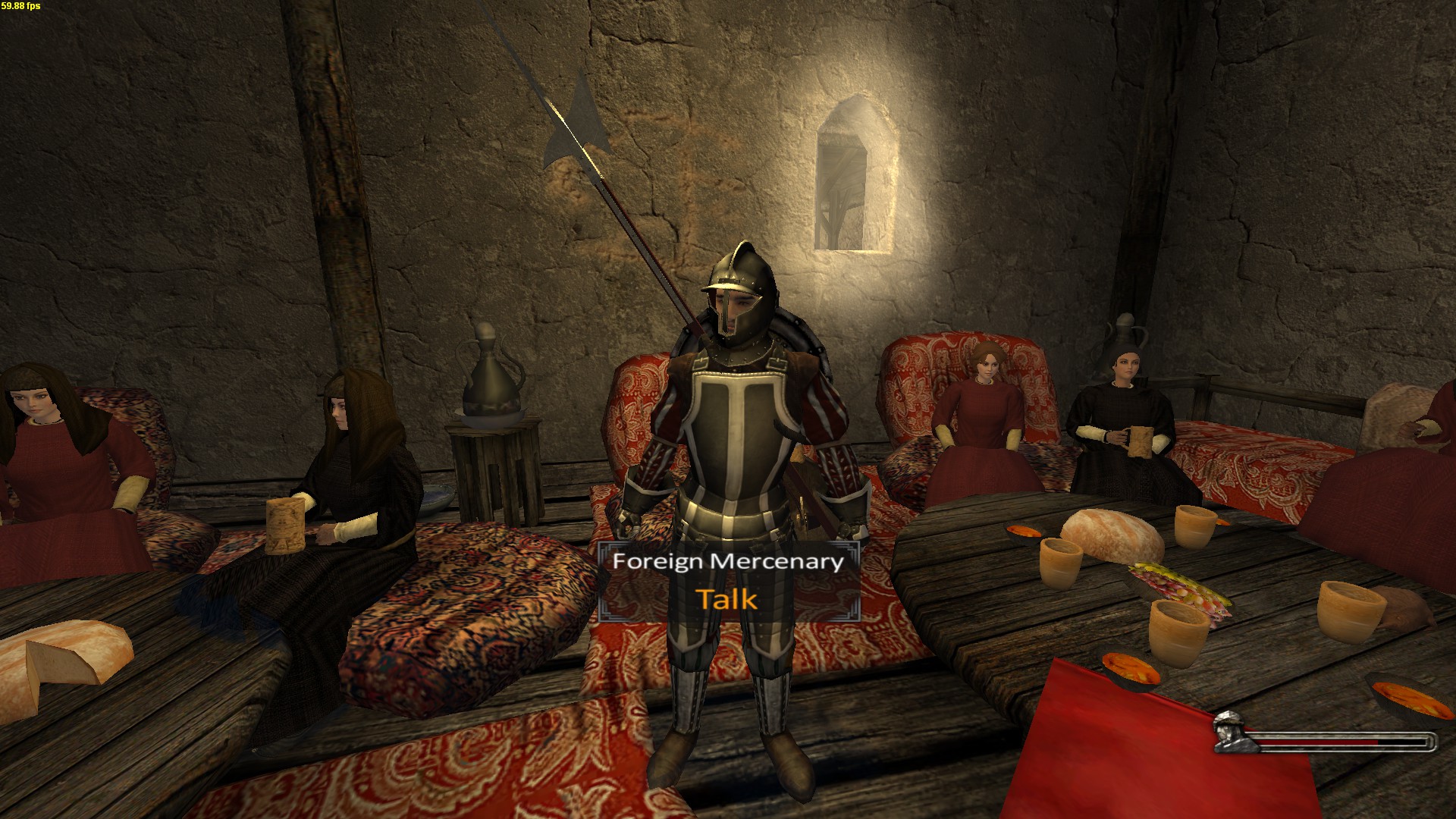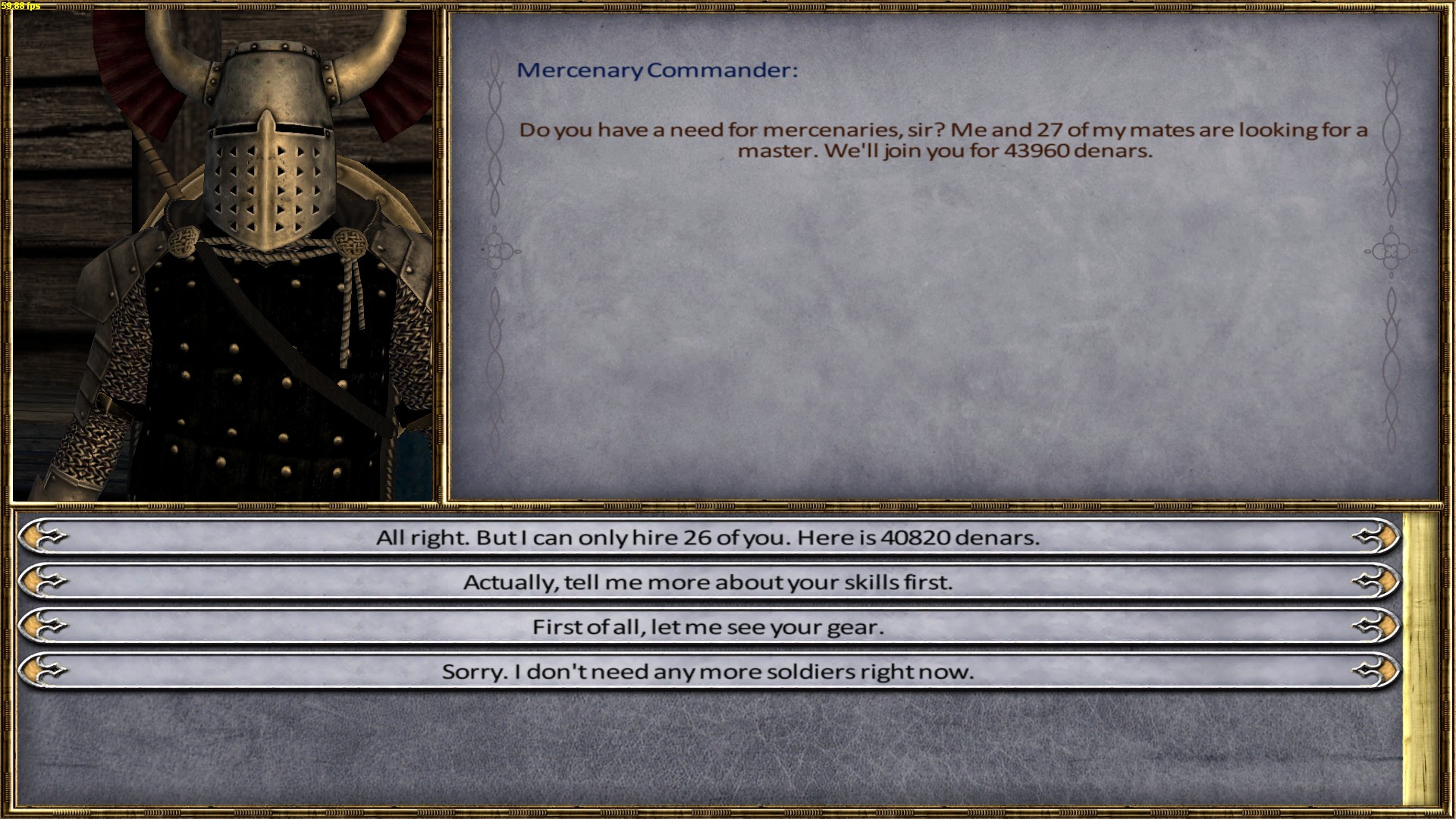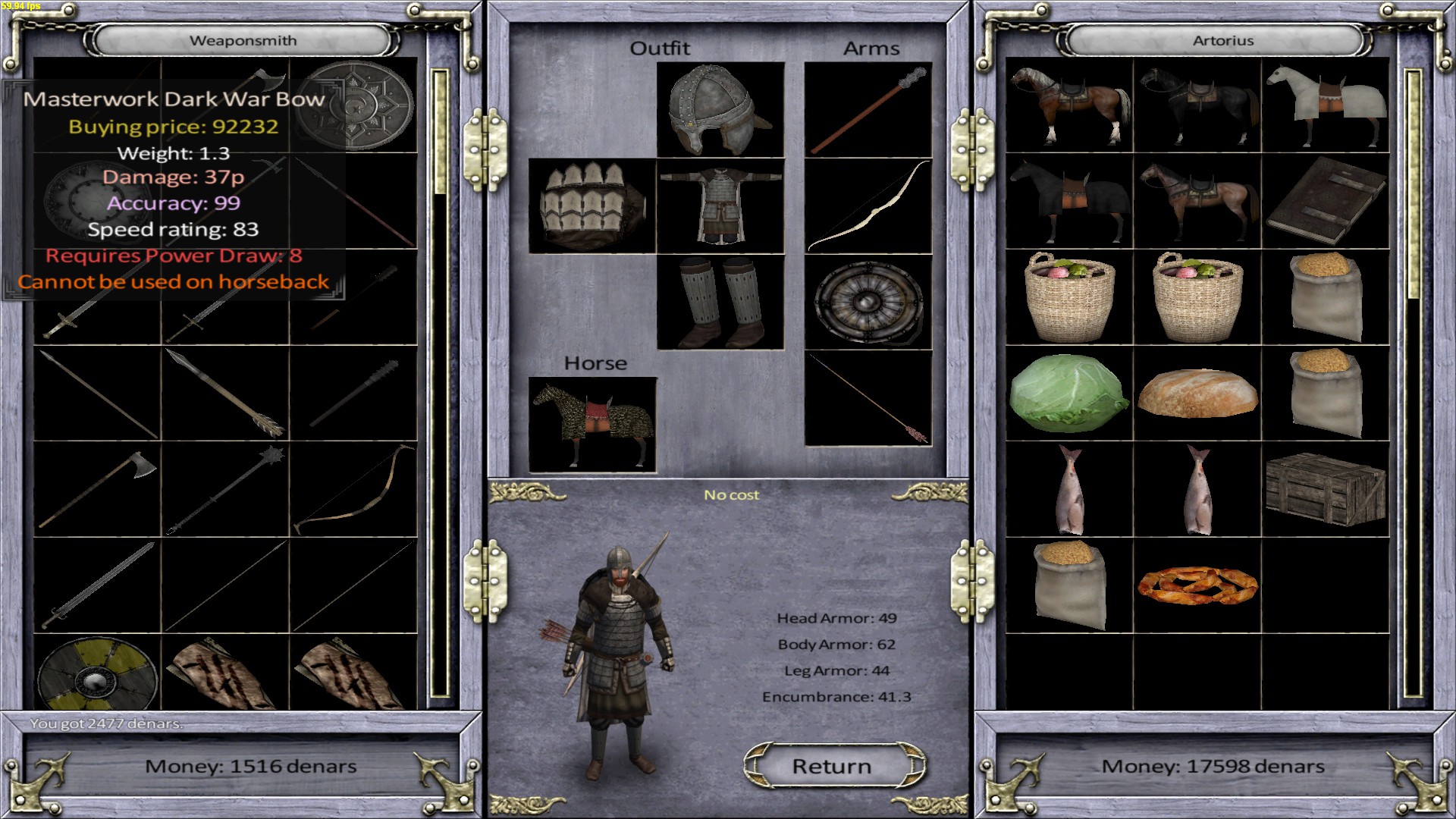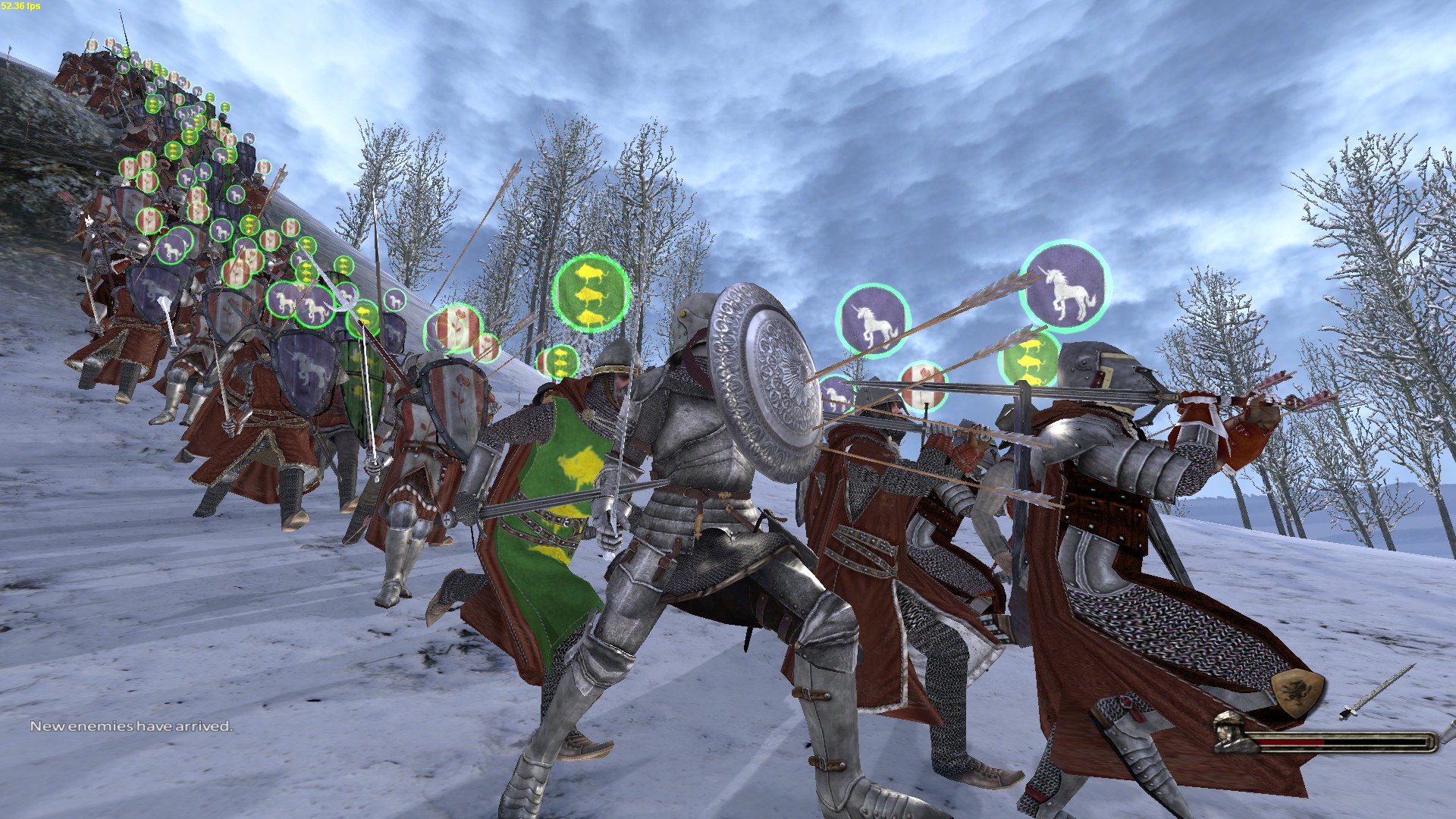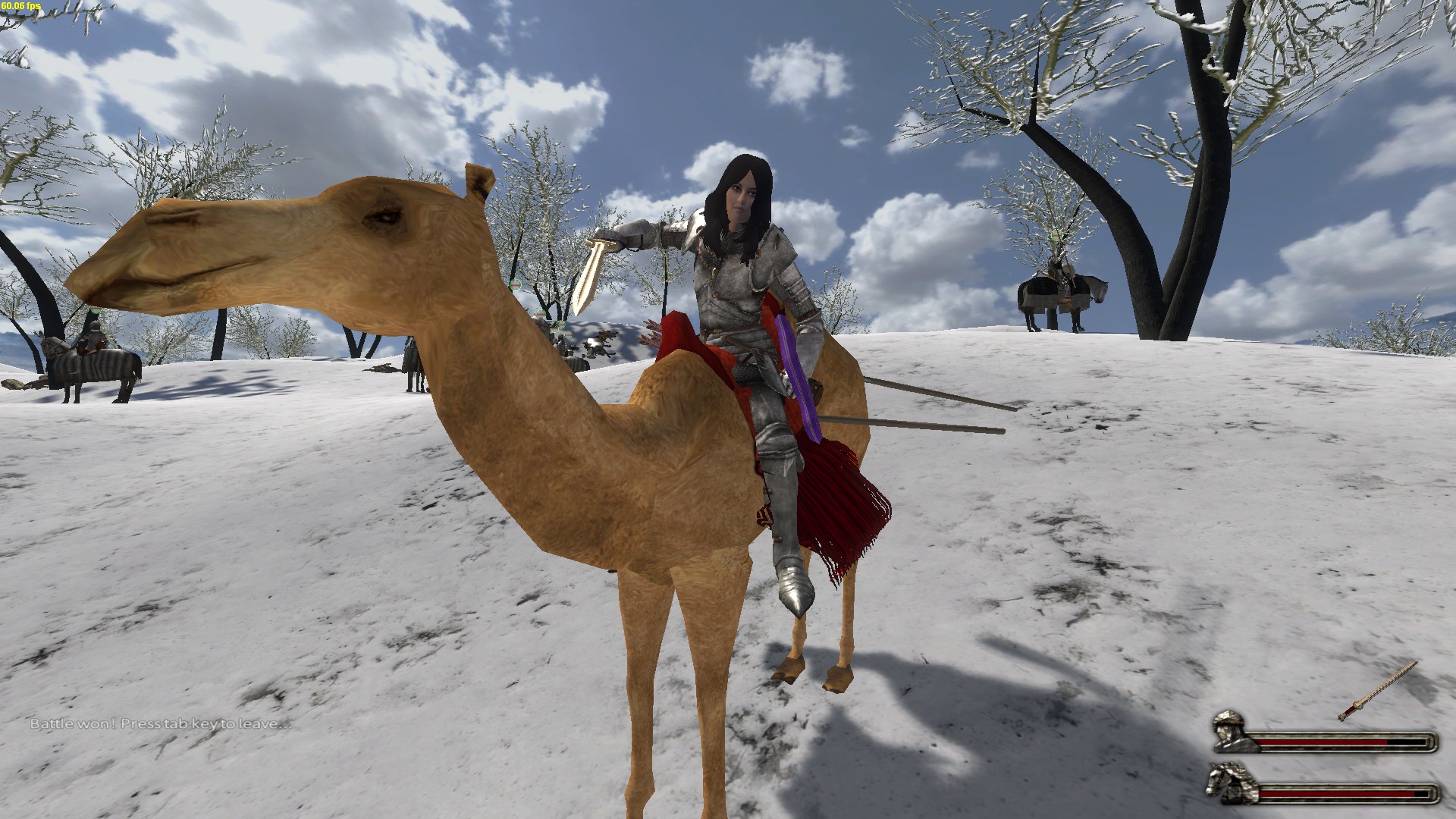 Download link:
Moddb.com

** Known bugs:
- Attacking a friendly kingdom's caravan will end up in a menu with only "Leave" as an option. The next attempt resumes as normal.
- Sometimes after returning quests to Guild Masters the option to follow up with more questing is missing. There is no know way to fix this as of now, but Im working on it, and it doesnt seem that much frequent. EDIT: Questing in another town, with other Guild Masters seems to fix the initial problem. You just cant do 2 quests for the same town back to back.


*** Planned feature:
* New levelling progression: You earn 2 Attribute points per level, but skills require a base of 1/4 of their attribute instead of the default 1/3. This makes levelling more powerful and significant, so Elite troops/lords/rulers really shine out the most. Also, it makes easier to allocate some extra points on other things when investing in some Intelligence without losing much, so INT/CHA centered players can invest in combat related skills, and STR oriented ones can also have some leverage on Leadership, Inv./Prisoner Management etc. Generally speaking, you will be able to have the same level for your core skills at a given level, but with higher attributes to back it up and some extra skill points to toss around. Extra: be aware that the limit for attributes on Warband is 63 due to it being stored on a single 6-bit string. This coincides well with some skills having a limit of 15 (now requiring 60 on the base attribute to be attainable).
All troops, including NPCs and lords, kings and claimants are to be rebalanced from the ground-up accounting for these changes.
This is being playtested as of now to further smoke out bugs and refine the module to its final, conclusive state.

For any more feedback on changes, bugs or unintended features or exploits, please comment on the modpage or PM me at Moddb @RedMythos
This concludes, as of now, the development phase of this module. In the future, some balance or 4-fun changes may be taken consideration upon (and are being tested as of now!), but this is close to 95% of what I can mod on Warband given my current knowledge and tools, wich is subject to change in the future.
I am considering developing a new module from the ground up with a bunch of OSPs I have already gathered from many sources. I do not know yet from where to begin in the module system part of it (the core problem of my modding 'career' as of now), but as long as my creativity and well-being are in check, I will pursue further modifications for this game I have grown to love since my 9 years old (I am now 21!), long before I understood any english at all even.


Im proud to finish this project with close to everything I have intended to implement on it done.
I hope you all enjoy this module and have fun playing and creating your own campaigns inside it, and all feedback, both positive or negative, is always appreciated.
Thank you all.
Sincerely,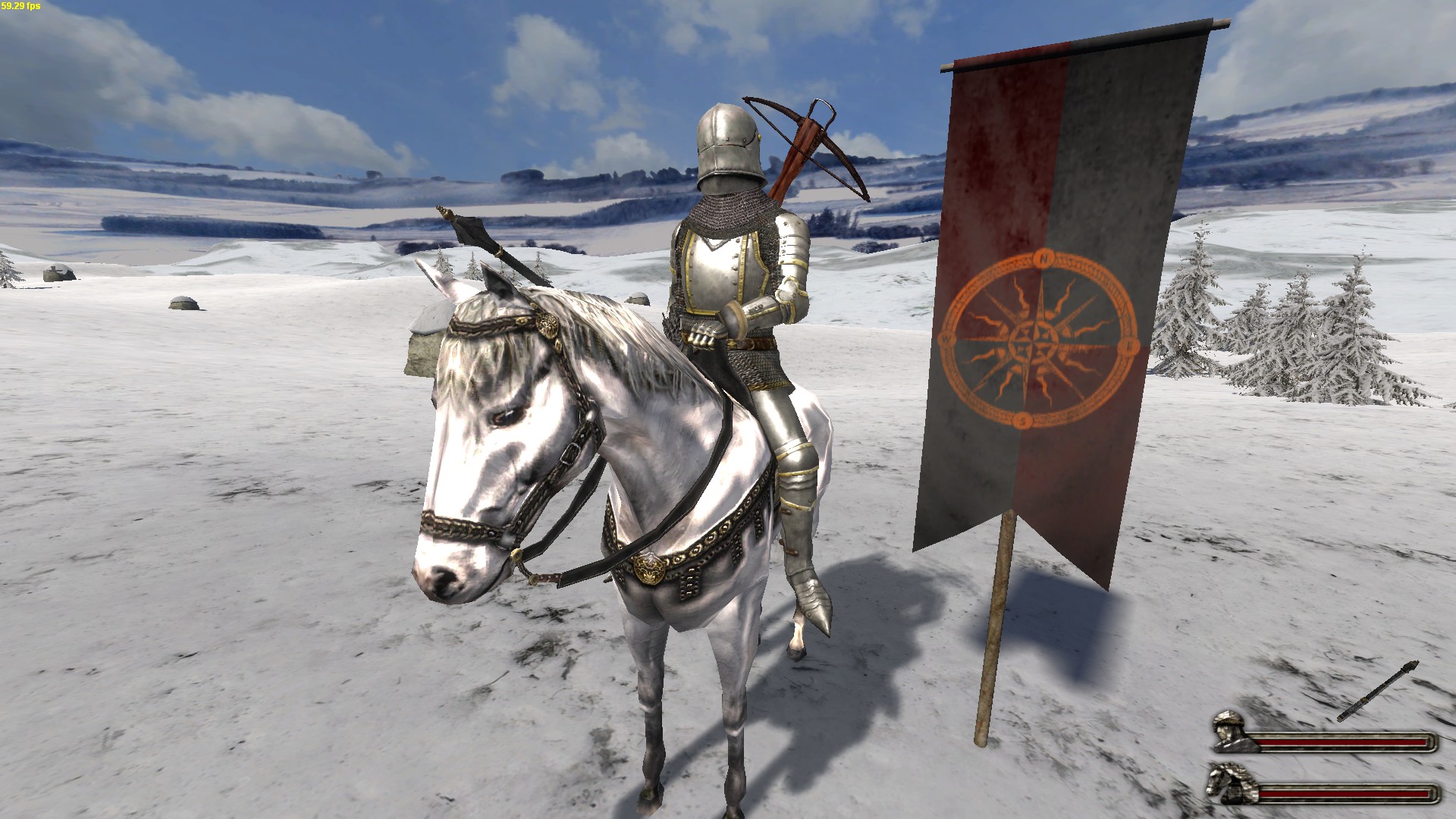 - Red.