Hello, all!
With COVID-19 canceling all of my in-person classes and cutting my work hours, I have been hard at work with many things Google Translate Edition related. As you may recall, I intend on giving the Google Translate treatment to not just Half-Life, but all of its expansions: Opposing Force (which has already been released), Blue Shift, Decay, and even Uplink. But before I progressed too far forward, I decided to update the original HL: GTE and OP4: GTE.
Here's what's new in V1.1.
- There was a bug that caused my custom map textures for the first five chapters of the game to not appear. This has been patched thanks to the help of malonkey3, huge thanks to him for helping me find a fix! Here are some of the textures that you may have missed due to this bug.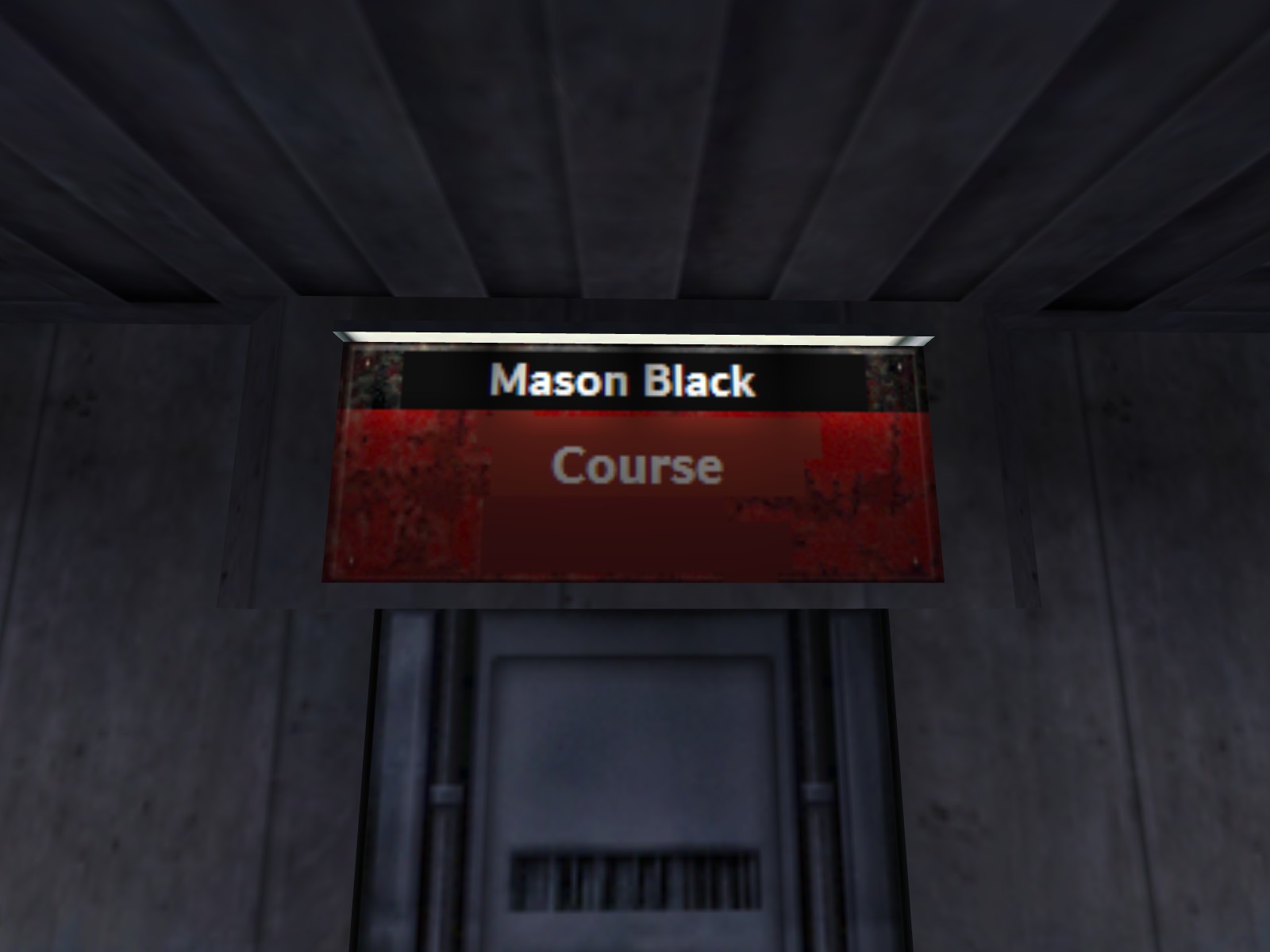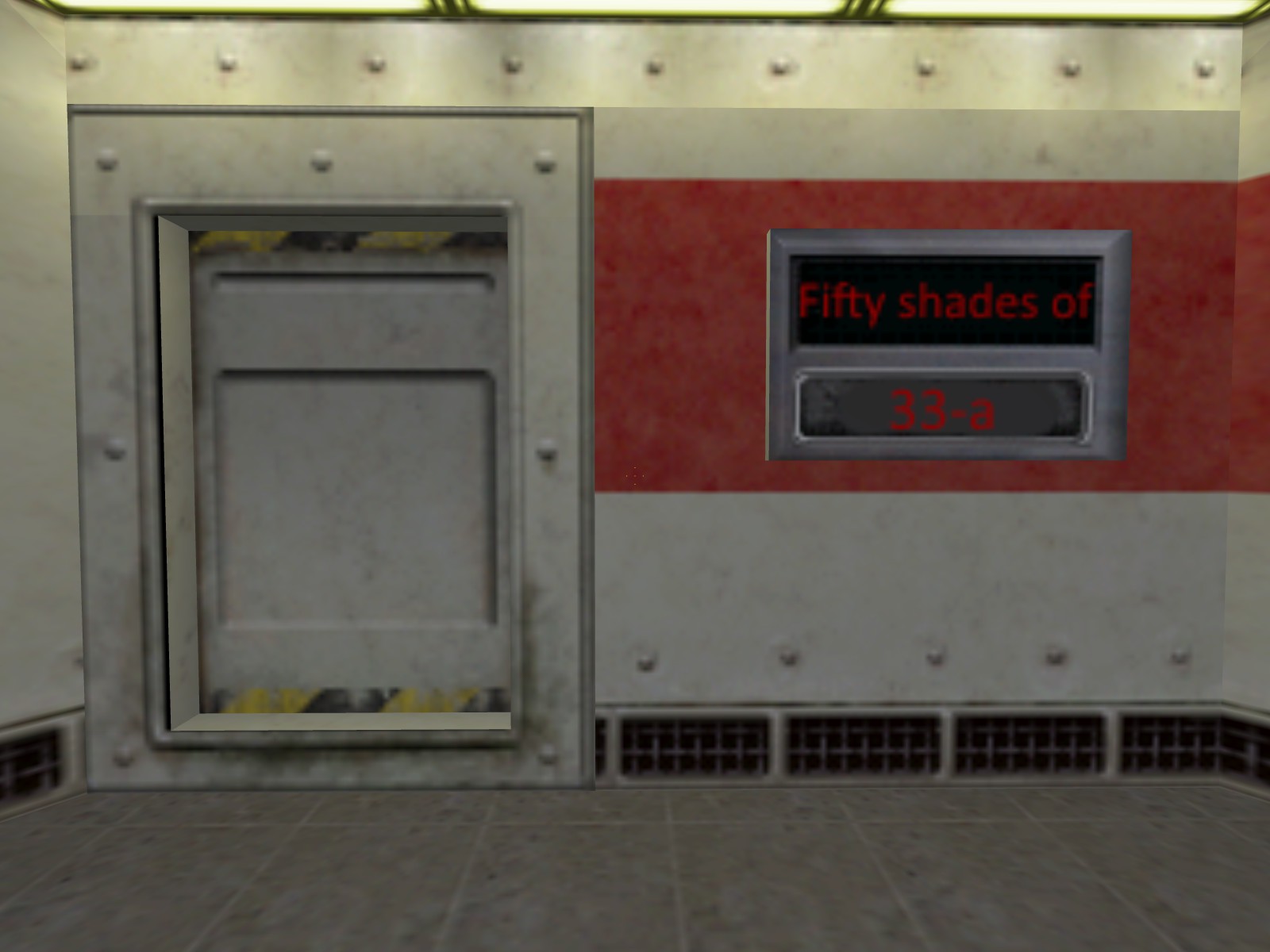 - As amusing as it was to see people's reactions to the invisible barnacles, I decided that maybe I should fix it. So I did.
- I fixed the bug at the end of Lambda Core that caused the sound to totally glitch out. Now all of the dialogue there should play as intended.
- Multiplayer is now completely mistranslated in both Half-Life GTE and Opposing Force GTE.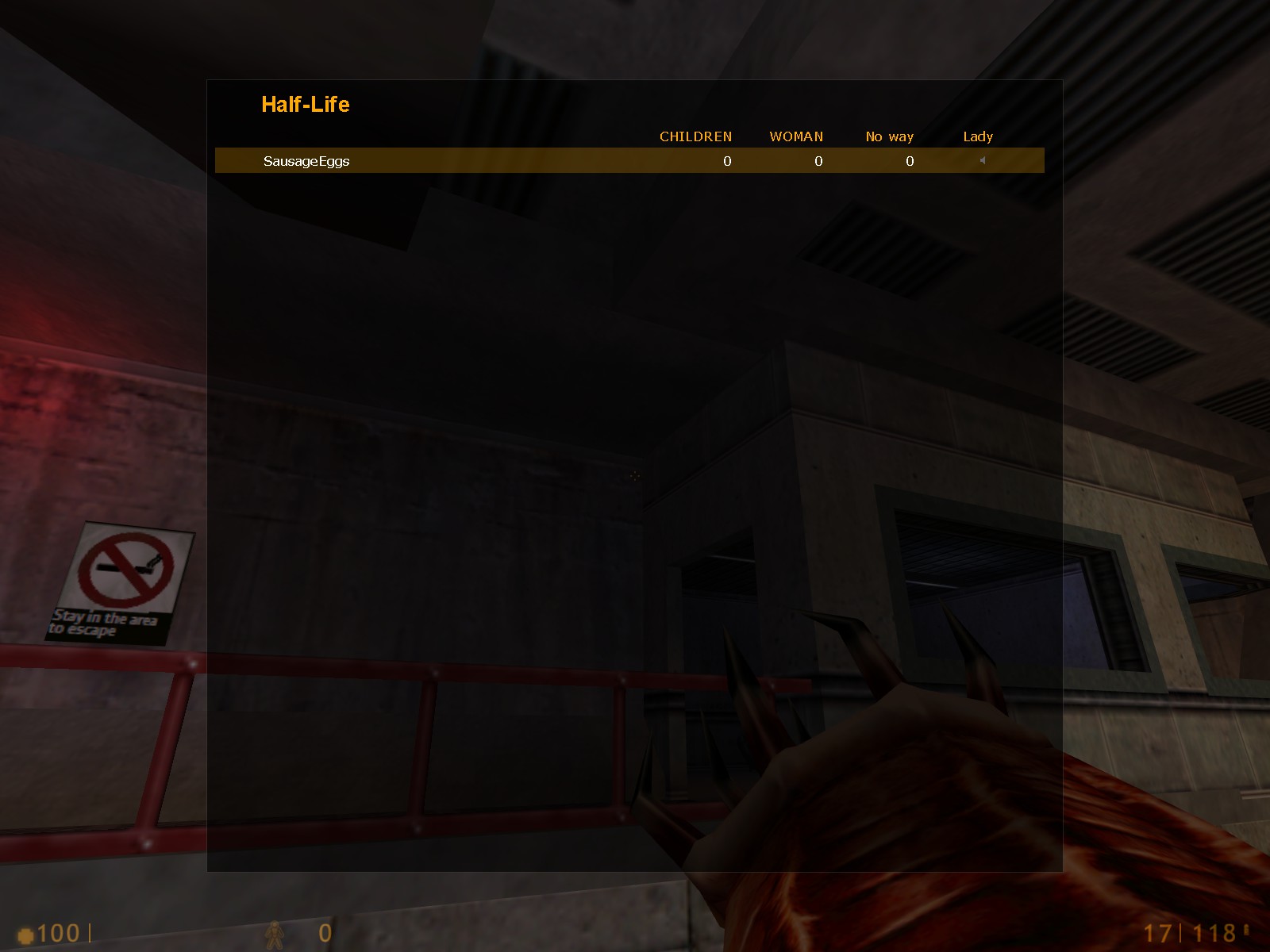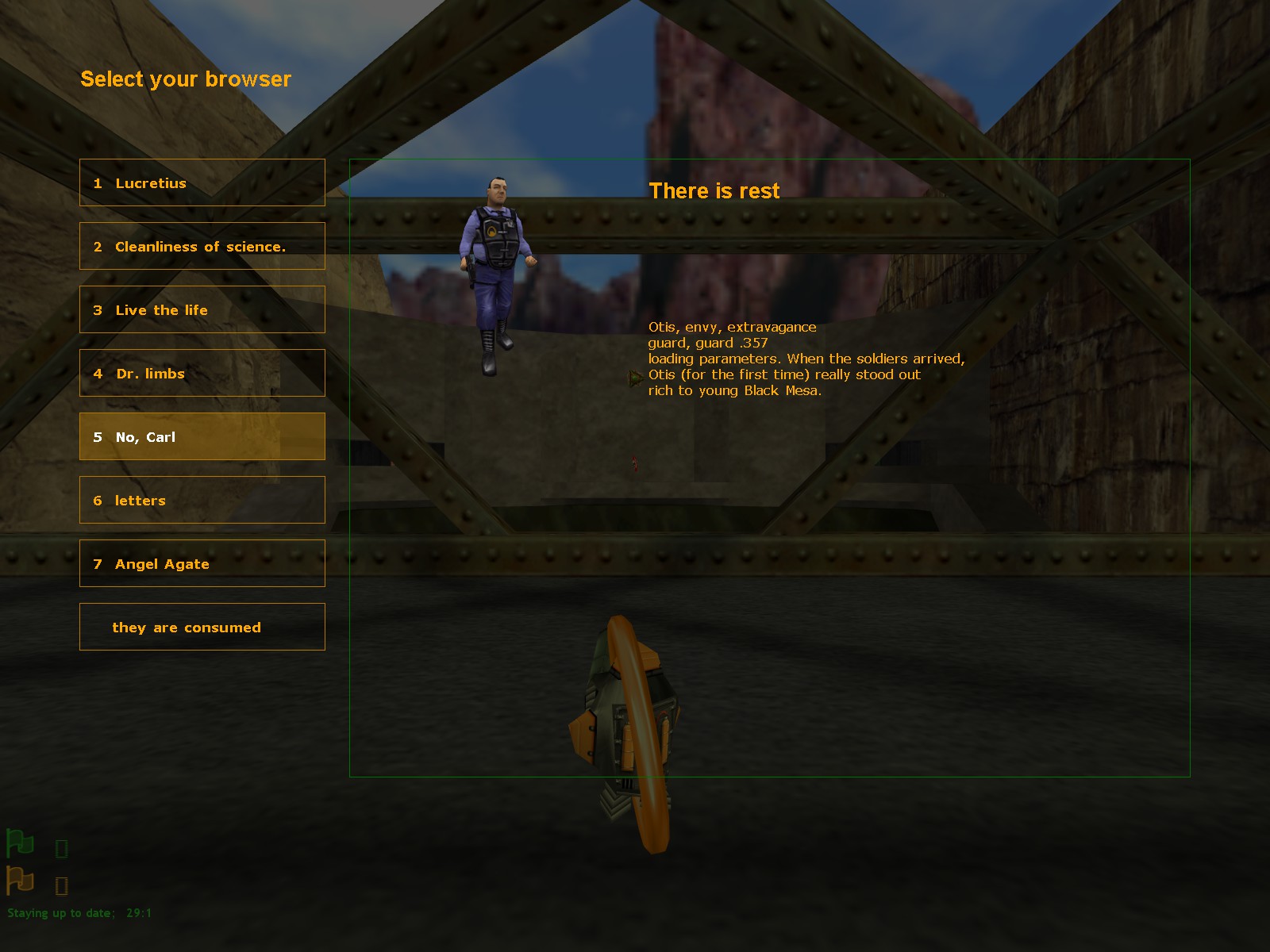 - Added in a couple forgotten lines of dialogue for Gina Cross and the Black Mesa Announcement system
And that about does it for V1.1! If you have older versions installed, go ahead and just overwrite previous files.
Now, a brief update on Blue Shift: GTE's progress.
I am happy to report that Half-Life: Blue Shift GTE is very nearly completed. Just a few more lines to record, and Blue Shift: GTE shall be released! Here's a little sneak-peek from the beginning chapter.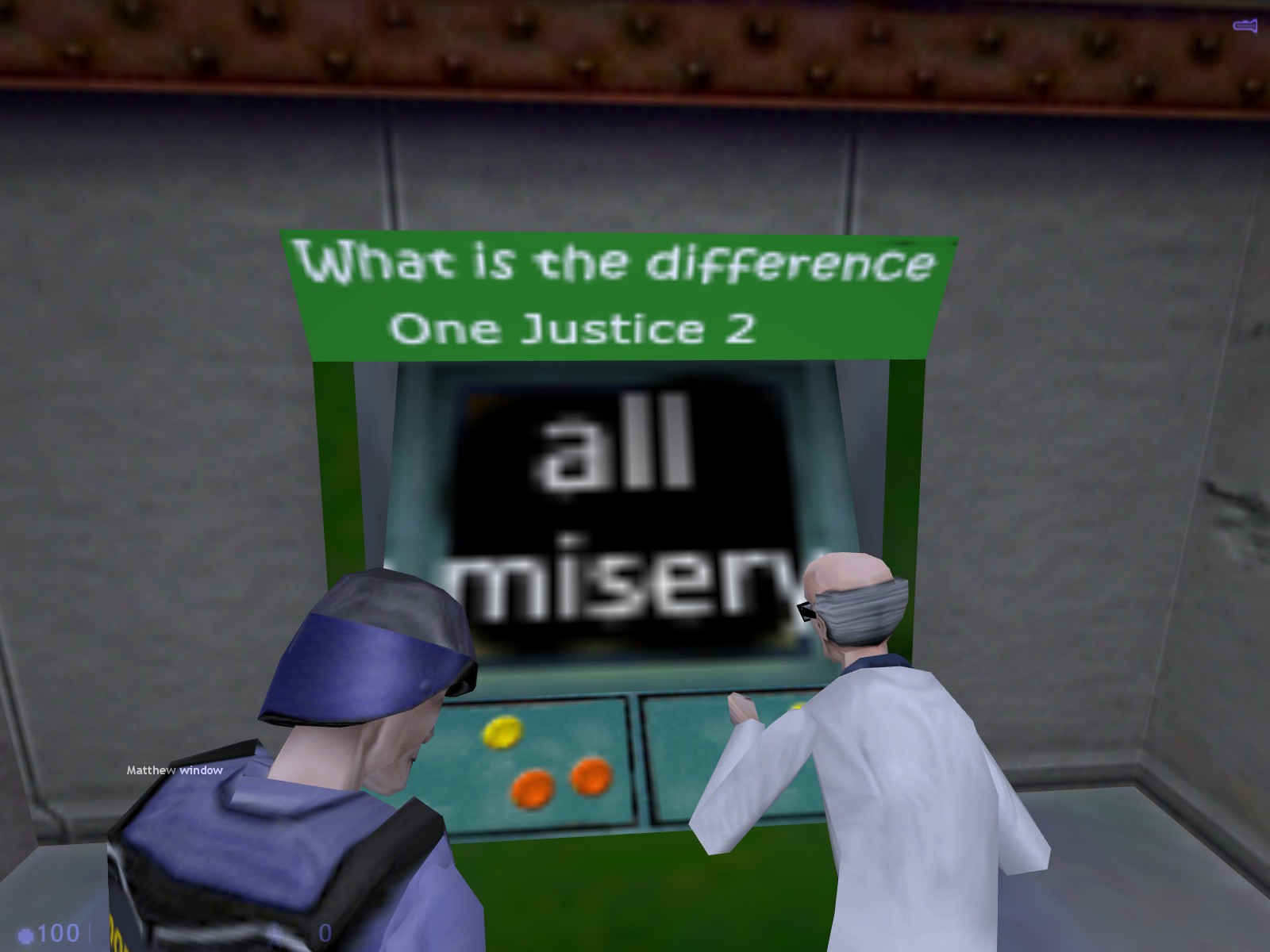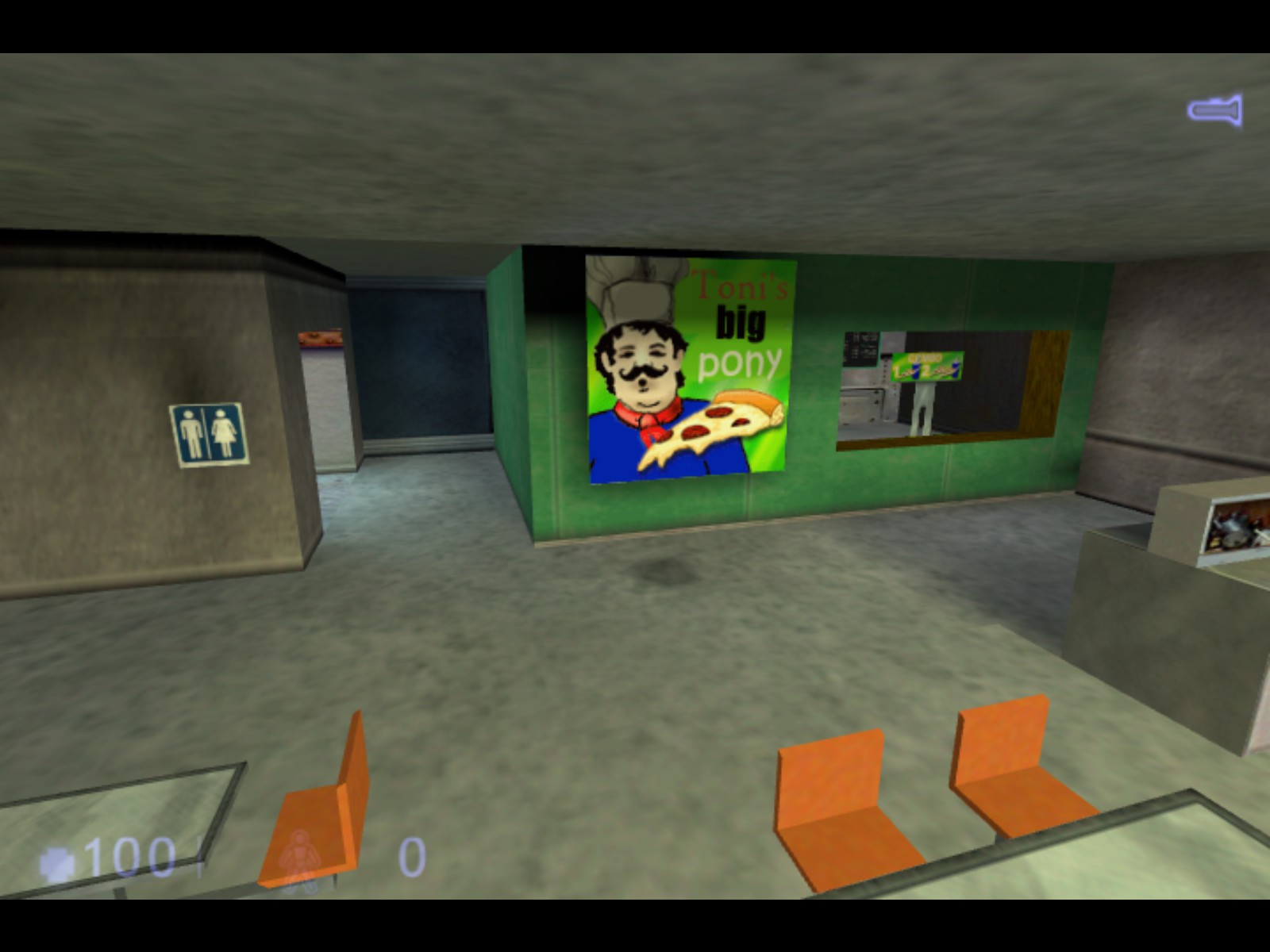 Once Blue Shift: GTE is finished, next will come Decay: GTE and Uplink: GTE. And then...
...some more stuff, perhaps. Thank you all for tuning in to this update, and for supporting Half-Life: Google Translate Edition! I cannot believe that the main file surpassed 1,000 downloads. It truly means the world to me. Take care!