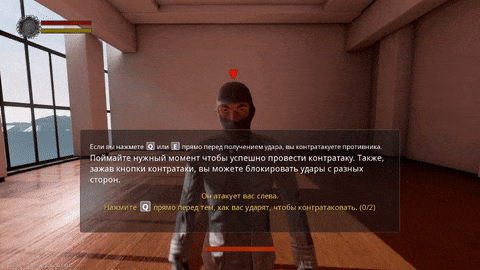 Hello everyone,

Happy to say that the Russian language has been added by help of one passionate Russian gamer. He can even beat our game without death. It's amazing. Now, thanks to his effort, more Russian gamers can enjoy the game. We hope to add more localizations in the future.

We've always desired feedback. Fortunately, received a lot feedback after publishing the demo. Among the feedback, we lowered the counterattack difficulty first in this patch. Please understand this change is experimental and not permanent.

This update doesn't apply other feedback yet. For now, we're trying and spending time to spread our game before ending the weeklong sale. After the sale, we'll be back with a new update.

Thank you!

CHANGES
Added Russian language. Select it on in-game option menu.
Increased the counterattack window.
Fixed some minor issues.
KNOWN ISSUE
Some tutorial messages can be displayed in different language after changing language during the tutorial.