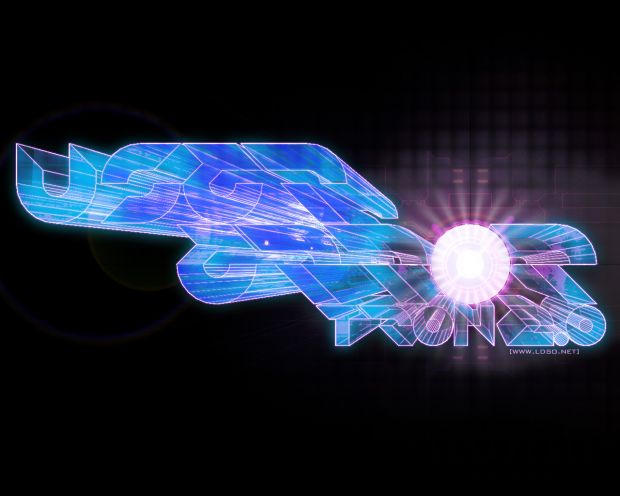 User Error Parts 1 and 2 - ModDB Download link
User Error Screenshots
Today, our team is releasing another update to the Single Player add-on: User Error for TRON 2.0 on the PC. Note that, despite TRON 2.0 being an old game, it will work on even the most recent versions of Windows - including Windows 7 and 8 (32-bit and 64-bit).
What's changed in these updated missions?
Here are some of the more important changes you can expect in v1.1a of Parts 1 and 2.
CHANGED

- Gold colored ICPs and the various color Kernels in User Error 2 now have energy shield armor and discs that match their own color, instead of shields and discs always being red.

CHANGED

- There are now Gold Launcher type ICPs in addition to Regular ICPs.

CHANGED

- User Error 1 and 2 are now compressed with a 7-Zip self-extractor. This resulted in a significant file size reduction compared to compressing as a .zip file. (Down to 62 MB.) Also, the self-extractor prevents people from trying to run the installers without extracting first (running inside the .zip), which would often result in error messages when attempting to install that way. The extractor will extract the installers to the desktop by default, where they're easy to find. But, the program also offers you the choice of where to extract it.



FIXED

- An issue with the setup programs caused installation to fail on Windows 8, and sometimes even prior versions of Windows. This has been fixed.

FIXED

- Other minor fixes.
How do I use the Mod?
User Error 1 and 2 are self-installing now. All you have to do is run the self-extracting program you downloaded to extract the installers to your desktop, run each one, and follow the on-screen instructions. The installation process has been made as automated and painless as possible. REZ Handler is no longer necessary to install these. User Error should work on any version of Windows going back to 98, but was tested on XP/Vista/7/8 only.
It is recommended to install and play through User Error 1 first, then install User Error 2. As you install each part, it automatically becomes active the next time you run Tron 2.0. So after finishing Part 1, if you install Part 2 and start a new Single Player mission, you'll be playing Part 2 instead.
To confirm a part of User Error is installed and active, when you start a new Single Player game you'll get a new User Error mission. As a bonus, if you installed the Killer App Mod before User Error, you'll see a new animation on the Main Menu that will instantly let you know User Error is working.
Remember that while the mod is enabled, you cannot play Multiplayer online or load any older Single Player saved games. You must disable the mod again. You can disable the mod by clicking the "Custom" button in the TRON 2.0 game launcher and removing the X from the checkbox.
Can I load my saved games from Part 1 in Part 2?
You cannot load any saved games from Part 1 when playing Part 2. But at the start of Part 2 you will be given everything you need (weapons, subroutines, etc.) so you don't have to start over from scratch.
If you have any other questions or concerns about the updated User Error missions, please visit the LDSO message forums.
Also keep an eye out for another User Error Single Player mission and an updated Killer App Mod v1.2 in the future!