Ladies and gentlemen! Please welcome: Urban Raid!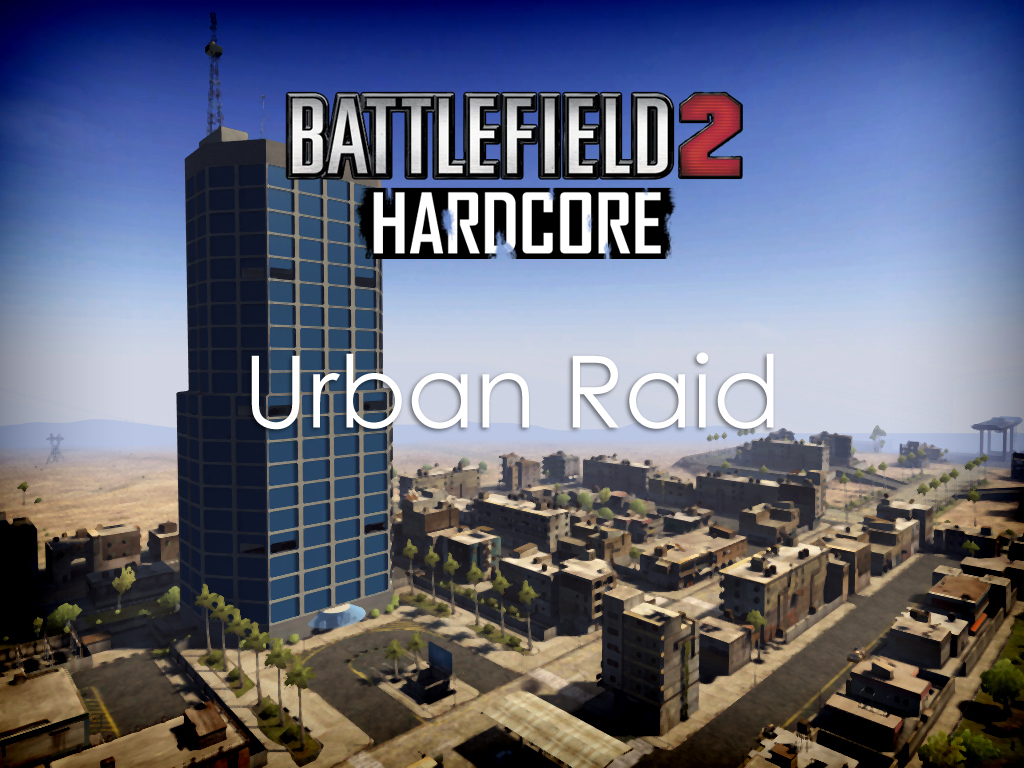 Providing players large space for battles, this map perfectly suits Battlefield 2 HARDCORE concept. It is a combination of huge flat terrains and tightly placed buildings which allows both vehicle and infantry fights.
Urban Raid is available in three sizes: 16, 32 and 64. Gamemodes: conquest, coop, singleplayer.
On small size there is mostly infantry combat with additional of cars and some armoured vehicles. USMC start from Harbor control point located on the coast.
Medium size provides players more space and brings air vehicles into the battle. US forces start from the aircraft carrier and are equipped with two Black Hawks for quick moving deep into the city.
Finally large size opens for players all capabilities of this great map. Except transport helicopters, USMC here have AH-1Z Cobra and F-15. MEC forces however exceed on the ground with lots of armoured vehicles and two Tunguskas.
This map is designed for multiplayer, but also can be played in Co-op or SP modes since there is bot support on this map for all three sizes.
Furthermore, this map will be added to map rotation on VBIOS #7 | HARDCORE server.
Map created by JONES
SP support: Zinnstein, EzPiKnZ
Skyscraper by SatNav
Edited by Reanimator[UA]
---
Here are some nice pics of Urban Raid.