JKG Launcher (WIP)
While the launcher is still a WIP, it is still certainly worth taking a look at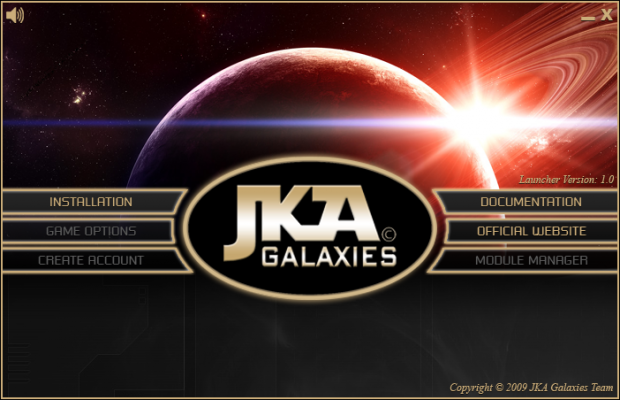 The Launcher itself is designed by AmonRa, and implemented by BobaFett
It also includes a theme composed by our lovely soundguy Sareth
Character Modelling
Moving onto character modelling, we got several impressive works from HellKobra on the Human female character and her clothing .. don't drool just yet guys!
These are still WIP, and more are added as we go along. HellKobra, however, could not stop there .. We also have two last pictures to show from his side! Here we see the three new versions of the Dewback mount, and .. nothing less than a Geonosian! - why he wanted to create that, i'll explain later on ..
we stay at Character creation, but move to another one of our modellers, here is two pictures of the little Twi Lek that EckHunMarlas has been working on .. and yes, NOW you can drool guys ;)
(go to the website to check out EckHunMarlas' new landspeeder as well!)
Animation

Time to truly go beyond what people has seen in Jedi Academy so far, we introduce the WIP on nothing less than: Going Prone!
We start with the Prone move forward

And we move onto Prone move left

Prone move right

Prone get down

prone get up

and lastly, prone aim and fire!

__
SURPRISE!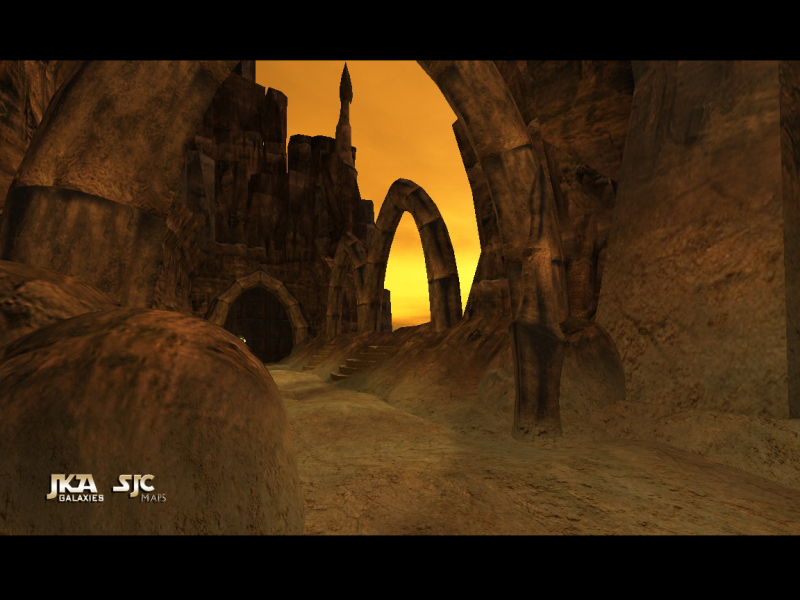 SJC's little surprise for you all, the Geonosis hive instance! - Remember i told you i'd return to the geonosian and why HellKobra was so eager to make him? Well here you are! Wouldn't you want to ?
___
WELL that sums it all up, that was all we had for you for this update, but don't worry, we'll be back with more soon enough, meanwhile you should check the official forums for more frequent updates!