For those who've been following this game on TouchArcade, you'll notice a lot of differences in the new visual style presented below. Despite how nice it looks, we're still in 2 minds whether to go with the old style NES look or go with the new one. Feel free to drop your feedback below on this matter. All opinions are welcome :)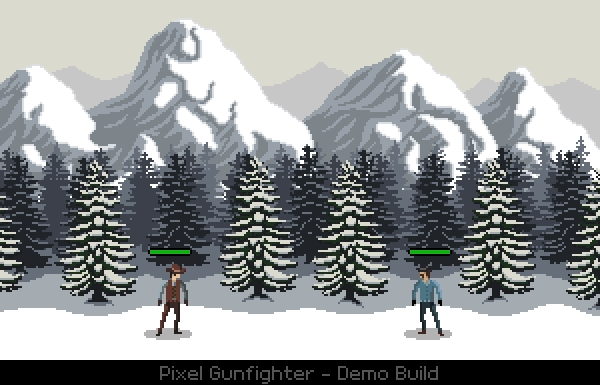 The new graphical style demonstrating new character designs and more detailed backgrounds.
This GIF demonstrates the new bullet time effect that's been added if you win a duel, along with our main hero lighting up and enjoying a victory smoke.
This GIF demonstrates the new weather FX that have been added to certain regions in the game