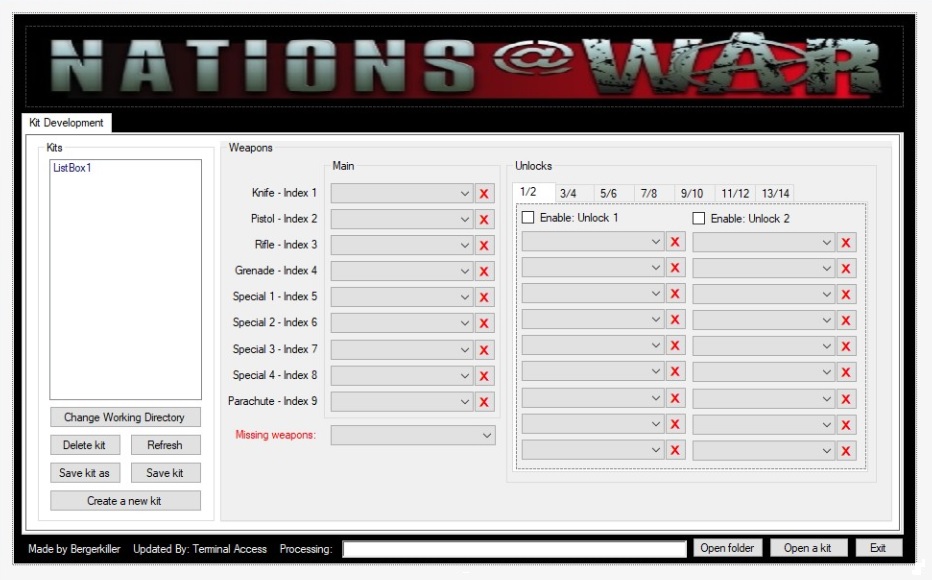 Many people have trouble with making kits. The most annoying problem is the weapon index.
now we have a program to solve that, once and for all.
This program displays all weapons in rows, selected in indexes,
With this program you can make and edit kits. You can set the weapons for the main kit and for the unlocks.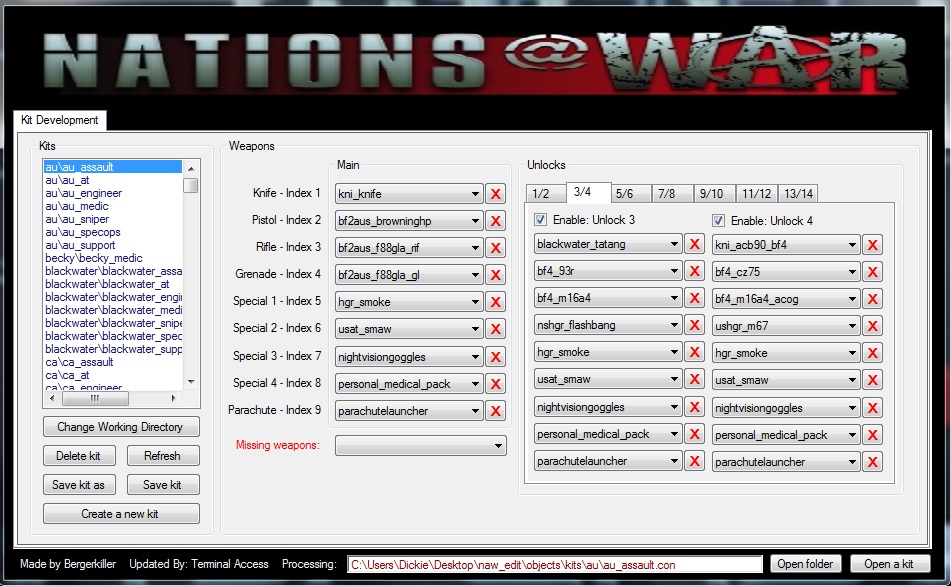 You can also open and edit kits individually.
The other option is the kit creator. With this tool you can create kits, set the mesh, and prepare kit meshes.
(preparing kit meshes means that as example the 'us_kits.con' file is added to load the 'us_kits.skinnedmesh')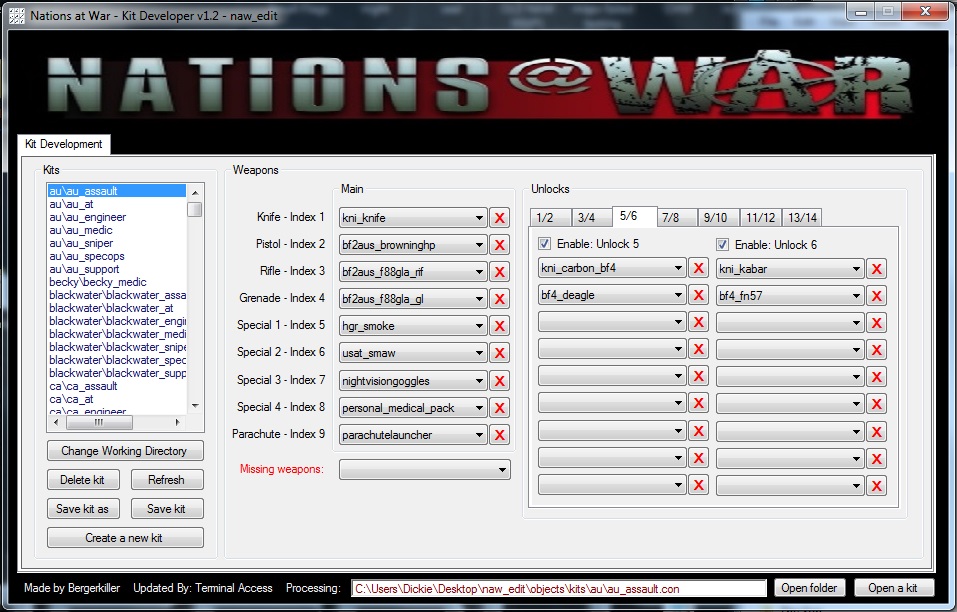 To use this program properly, place it in your mod's directory.
The files in your mod must be unpacked in order for the program to detect them.
A lot of question dialogs have been added, so the chance is really small files get edited or deleted without user knowledge.


Minimal requirements:
OS: Windows xp or windows vista 32/64 bit.
CPU: 1.8 ghz single core. (this is an estimation)
RAM: 512 mb
Microsoft framework 2.0 (best would be 3.5)