Hi guys!
As you probably know, we've been a bit quiet in the last months. This was due to the fact that our admnistrator of the Moddb page and team member Echuu disappeared for a time, so we couldn't update you. He has now returned, but expressed no desire to continue working on the mod, and, so, gave me the rights to edit this page. All in all, you'll have to live with me as the bearer of updates and news from now on, sorry.
We may have been quiet, but we surely have not been idle. All factions' rosters, except the Evil ones, are finished, though the Dwarves may still need a rework, to get them on par in regards to quality with the Elves and Men.
I've been working on a new groundbreaking (ok, maybe not so much) main menu, which you can view a WIP sneakpeak here: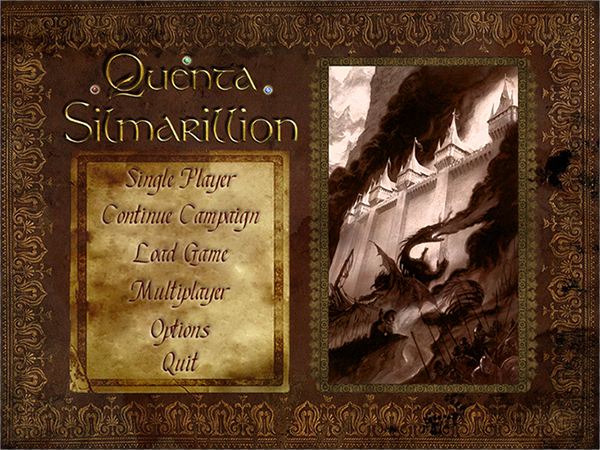 We've also decided to focus exclusively on Beleriand, cutting Middle-Earth from the mod. As such, the map is focused on Beleriand and it's gigantic (rougly Roma Surrectum size). This allow us an amazing level of detail. Yeah, I know, it's pretty epic...
Milner have been working hard on it and we're making steady progress. You can check a very early WIP image here (Isle of Balar):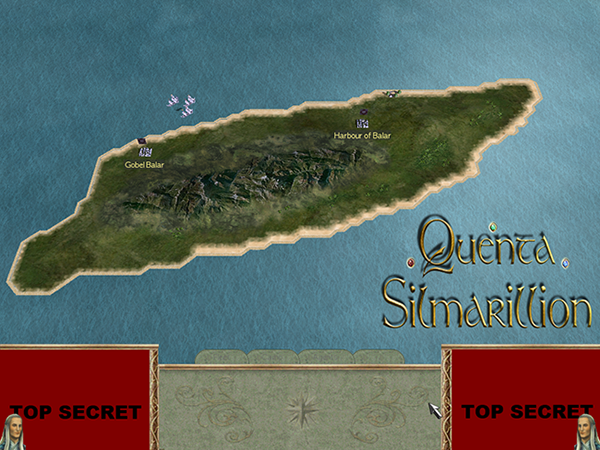 Our decision means that the Avari and Kingdom of Khazad-Dum factions will not be in the mod. However, we'll still use some of their units through same in-game mechanics. For example, if you're playing one of the Dwarven factions you may receive reinforcements from your brothers of Khazad-Dum...
We've also released the Avari units as a free resource for modding. So, if you wanna use them in your mod, you might want to check this link:
Twcenter.net
Well, that's all for now, guys! Stay tuned for new updates.