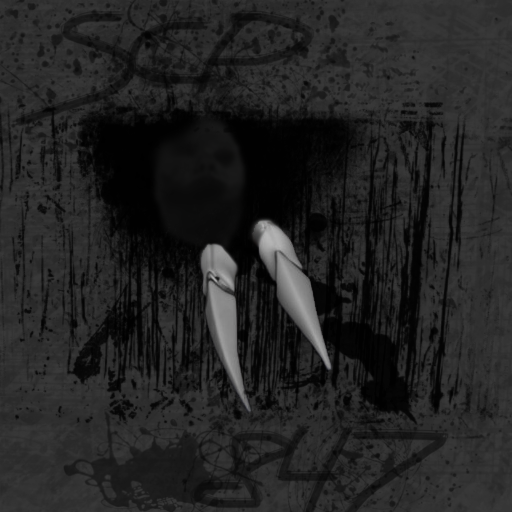 A quick update on my absence. Sorry for being so away!
_____________________________________________
Hello everybody. Itami here! I am the project lead and single designer for SCP-847: The Mannequin! (Oooooh, Scary!) Yeah, I've been away for a while. It would seem that life got the better of me. I got a girlfriend (Whom I am still with, and love dearly) and began searching for a job. Alas, being an 18-year-old kid with no work experience, Nobody in the middle of West VA wants to hire me in this itty-bitty little smalltown. Therefore, I have had no luck with employment. As life began to progress, SCP-847 grew farther and farther behind in my list of priorities. No longer! I've been getting numerous comments and messages in my absence, asking if this project is still in the works, or if it is dead? It is both. I am 98.555% positive I intend to finish this project. However, the visual ideas I had for the game, as well as some enemy-based ideas were very tacky. Very bland. I am going to be taking time to COMPLETELY re-do my mechanics now that I know how I want them to work. I will COMPLETELY re-work enemy AI-based ideas and atmosphere ideas. While I'm no 3D modeler, I want to take time to be able to design basic skeletons and ragdolls so that I can add some basic functionality gameplay and get a playable alpha-stage build to you guys as soon as possible. I feel you have all waited long enough. Forgive me for the long wait.
I want to take thing a little slowly now, so I can still earn funds and get something of a life in order. I am still going to work on GRIM Studios and design games for you guys. However, with no job or college experience, I feel as though I need to get some real-life priorities straight before I start turning GRIM Studios into an every-day project. Such as getting my GED situated and then getting my license situated in both Virginia and Texas, wherein, I plan to get an apartment and live in Texas with my girlfriend. (Either living NEXT to each other, or she comes to live with me in my apartment.) I know she will support me however she can no matter what. She and I are big on gaming and love to play horror games together when we can. Once I am in a place where I can focus without interruption, I will begin working on FINISHING the game once and for all. Until that day comes, I will release incremental updates, similar to how SCP: Containment Breach is going.
One note I would like to add is that I am the SOLE developer for SCP-847: The Mannequin. This game is designed in the Unity Engine. Clunkily, might I add. This is good and bad. I can turn my ideas into reality with more accuracy. However, this causes problems with development hours and release dates. Working alone, I am left to work on the project[s]as my free time comes to me. This is made into a hard process, as my PC has definitely seen better days.
My PC specs are:
Integrated RAM: 4 GB
Graphics Card: nVidia EVGA GeForce 650 with 1 GB Dedicated RAM
Processor: Intel Pentium E5200 2.5 GHz Dual-Core
Hard-Drives: Roughly 1.5 TBs of Hard Disk Space
Power Supply: 650 Watt Power Supply
Sound Card: Integrated Sound: Realtek HD Audio Drivers
I purchased my computer back in 2008, and my poor components have seen better days. To keep up with the growing technology, I require an increase in technological power. My graphics card, the GeForce 650, was purchased within the last 4 months, and is still very powerful. However, my processor, the Pentium Dual-Core is years old. It is OBSOLETE and is about to kick the bucket. Loading assets in Unity has become INCREDIBLY slow, to the point where I can hardly run the engine. If I wait long enough and run enough bypasses, it eventually works how I want it to, but it is becoming PAINFULLY slow. This is one of the many reasons why the project fell so far behind. One thing I could let you guys do to help is, since 100% of my funds after I get a job are going to be going towards moving into my own place where I can FOCUS, I won't have much of anything left over for upgrading the defective parts of my computer. For this, I will allow you guys to DONATE anything you would like to provide in order to support this project and help GRIM Studios grow. I could use any advances towards purchasing computer parts that would increase the efficiency of my compiling and rendering. As well as allowing me to optimize the game much more nicely.
Before I put the button, I am going to give a disclaimer. Donating to my project[s]does NOT mean that the project[s]will absolutely see completion. I am going to do my best to see a completed project to you, but I am making no guarantees. All advances in donations will be played 100% towards computer parts meant for game development, or for enhancing GRIM Studios. Doing so either by purchasing Unity Pro if I can, or simply paying for a website that I don't have yet. If you wish to dedicate your donation towards something specifically, shoot me a message (DrShikura) with your transaction ID and what you want it to be played towards. I am not guaranteeing anything if you donate and I want to warn that if you do, it is entirely your choice. You are playing a large role in the completion of this project. So by donating to this project or to GRIM Studios, you agree that you understand the risks of postponement of this project or any future project. If you wish for a refund, message me (DrShikura) with your transaction ID, and I will do my best to get it back to you. I guarantee that I absolutely will return the money. However, I cannot guarantee that it won't take some time. I am not asking or telling anybody to donate. I am merely putting a button here so that if you do wish to assist GRIM Studios and myself, you can do so. Again, by putting a donation button, I am NOT guaranteeing anything.
Click here to donate.

By donating, you will earn your name and an optional text message at the end of the credits that will roll at the end of the game. That's all I can provide right now, guys. Sorry! To be added to the roster, you must send me an EMAIL at zabuza1557@gmail.com or send me a message (DrShikura) with your transaction ID. This email or message must contain the name you wish to use in the credits, as well as the message you wish to have said. Curse words will not be bleeped out, but excessively vulgar messages will be ignored and your name will be put with nothing unless an agreement is made. If you do not do this, your name and message will not be added to the roster.
Thank you, everybody, for your OUTSTANDING support. I'm sorry I have been so disappointing thus far and will do my best to change the result of this game as QUICKLY as possible. I'll try to have a playable alpha to you by either December or March. Fingers crossed!
Stay strong,
--Itami J. Shikura
GRIM Studios Lead, SCP-847 Project Lead