Merry Christmas everyone,
Yet again is the time to look and see what leaps have been made this far.
Though, today's plan is to just bring some more C&C a$$ kicking to the house.
Namely, more screens you've surely been waiting for and another 4 songs... and, huh, we haven't even started yet.
Tweaks
Presenting you the official C&C Renovatio logo we'll be adopting for use from now and further on: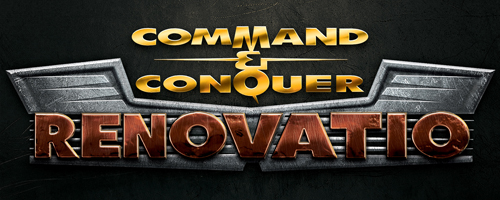 Update 8.0: Guns & Gold
Now, this is the latest version, but, if you've re following us for any reasonable time, you know we rarely stop at where it "seems to have ended".

Big... Bad... Gun.
Also, presenting you the Allied "That... HUGE... thing" turret (it's tier III).
Needless to say, we're still accepting name ideas.
Wouldn't you know - it's actually recycled from a an old cruiser.
There's also a picture of the two variants of T-80. The not-so-damaged one will be used in some scenarios and wherever rarely possible as the original predecessor to the Scavengers main tank.

Sparkling
Another surprise for ya'.
It's shiny. It's fancy. Russian women love it. What is it?
That's right - a pile of rocks. (Ore & gems.)
They look small.
But, much bigger and better than that is the planned game resource system.
Details will be explained later. For now, you can take all ore that you want. We're generous today.

Music
Another 4 songs... and we're just in the middle of it.

Publicity Stunt
The Mod of the Year awards are 'round the corner. This is a good way to reach the hands, that are just above the balls for the task.
The potential addition to the team might serve just right to get the game done even faster.
Some of you already did their part, but the rest... it's up to You. Ya' know what we're talkin' 'bout...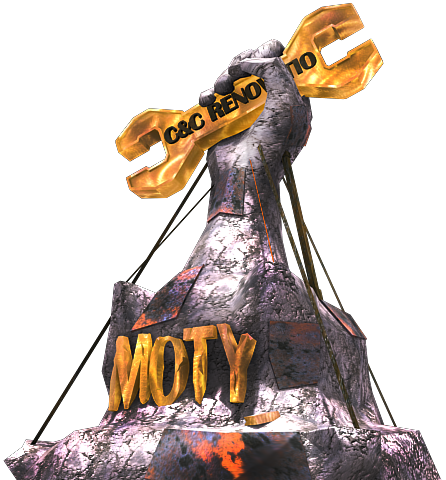 Come, come
Or wait...
Read through these job positions and maybe there's a spot you feel like doing with your eyes closed.
Texture artists: create realistic/sci-fi textures for buildings and units. (High priority)
Sound Technician: create gun shot sounds, record voice; work closely with the music department, since that is where it all starts and ends.
Mappers: take the plan we gave to ya' and create a mind-blowing map, often from a given location reference through Google Earth or similar.
Interesting pattern can be seen here - we need more good sausage cu... I mean artists.
You may apply using PMs here or at the recruitment barracks using the form or... not using the form. To be or not to b... ah, enough drinks for today.
Over and out.

<!-- / message --><!-- sig -->