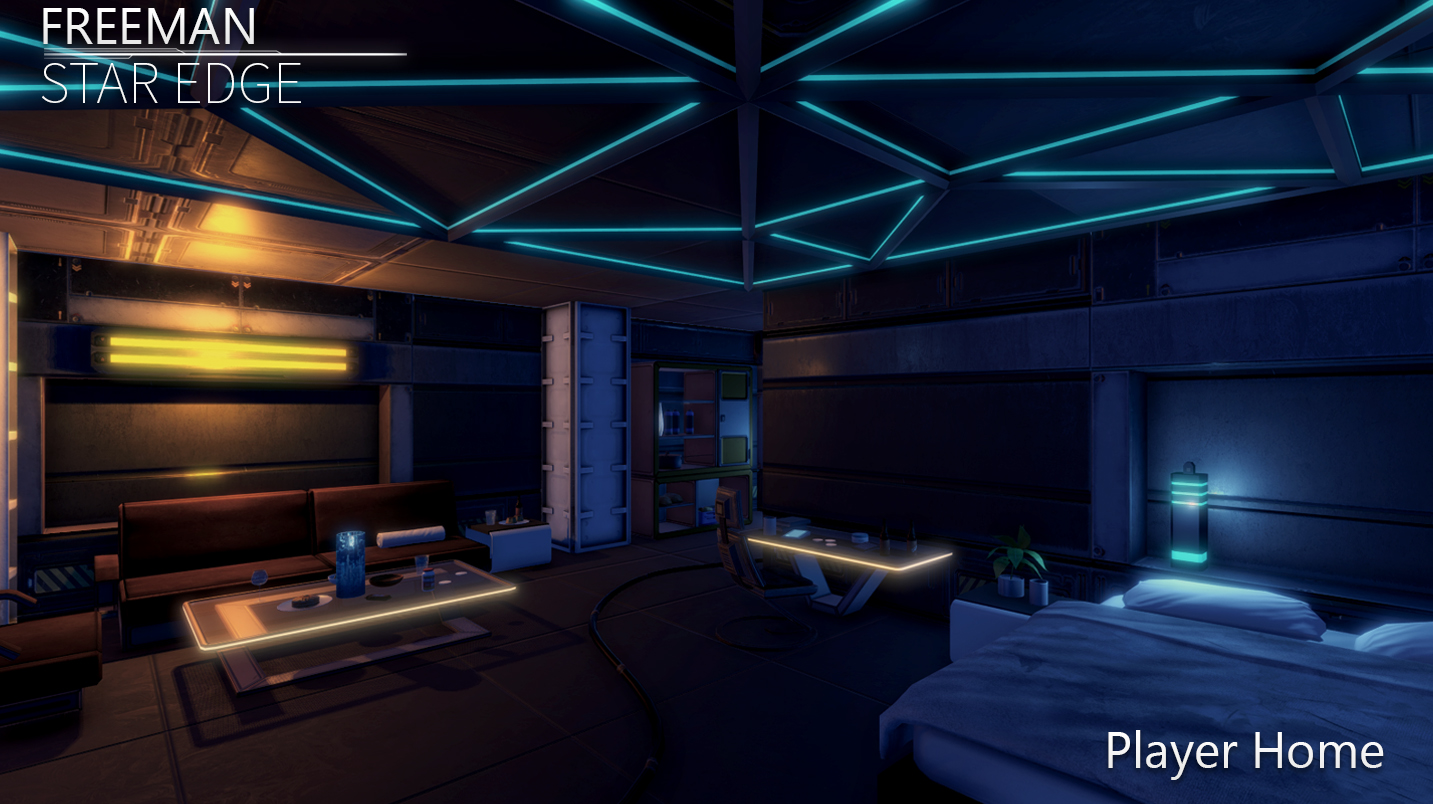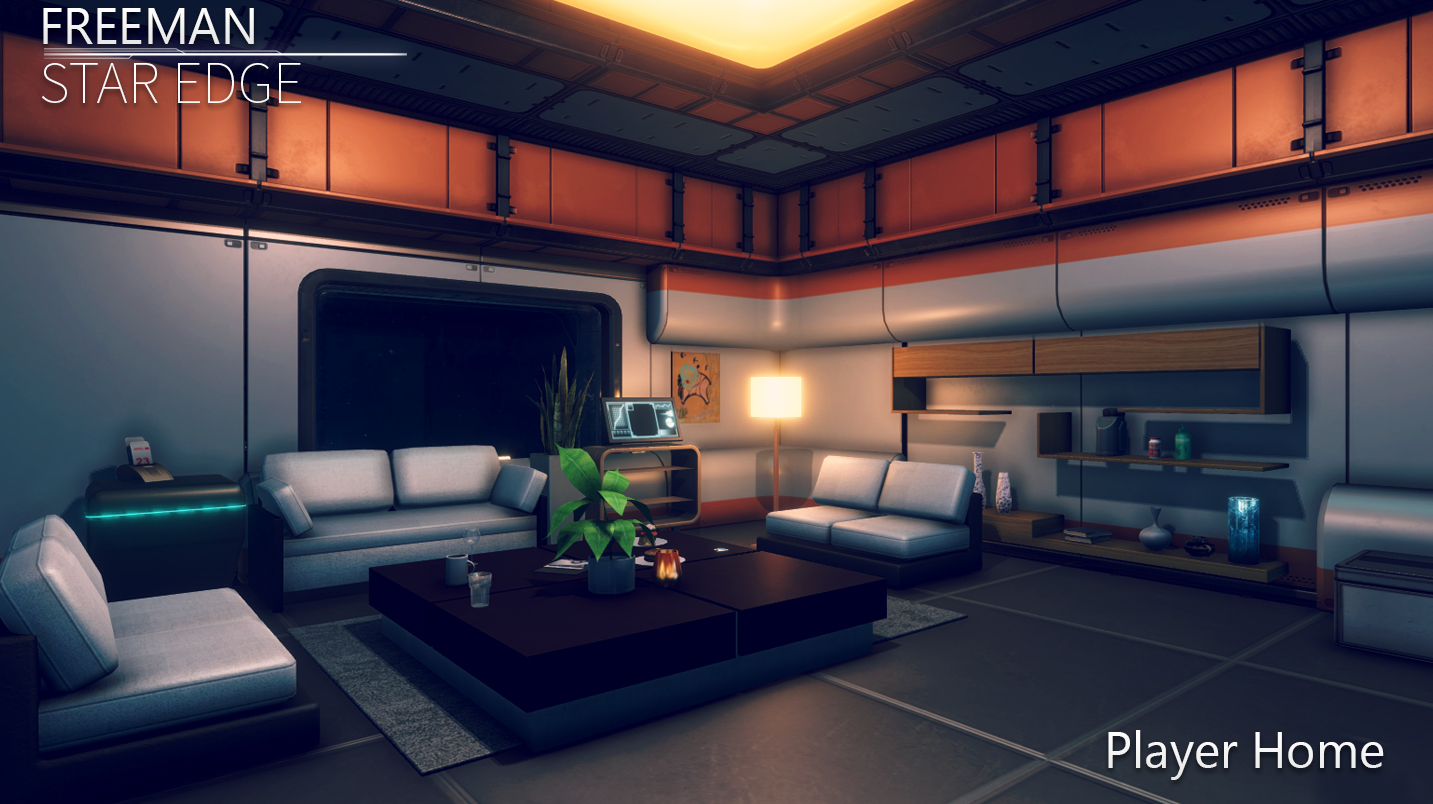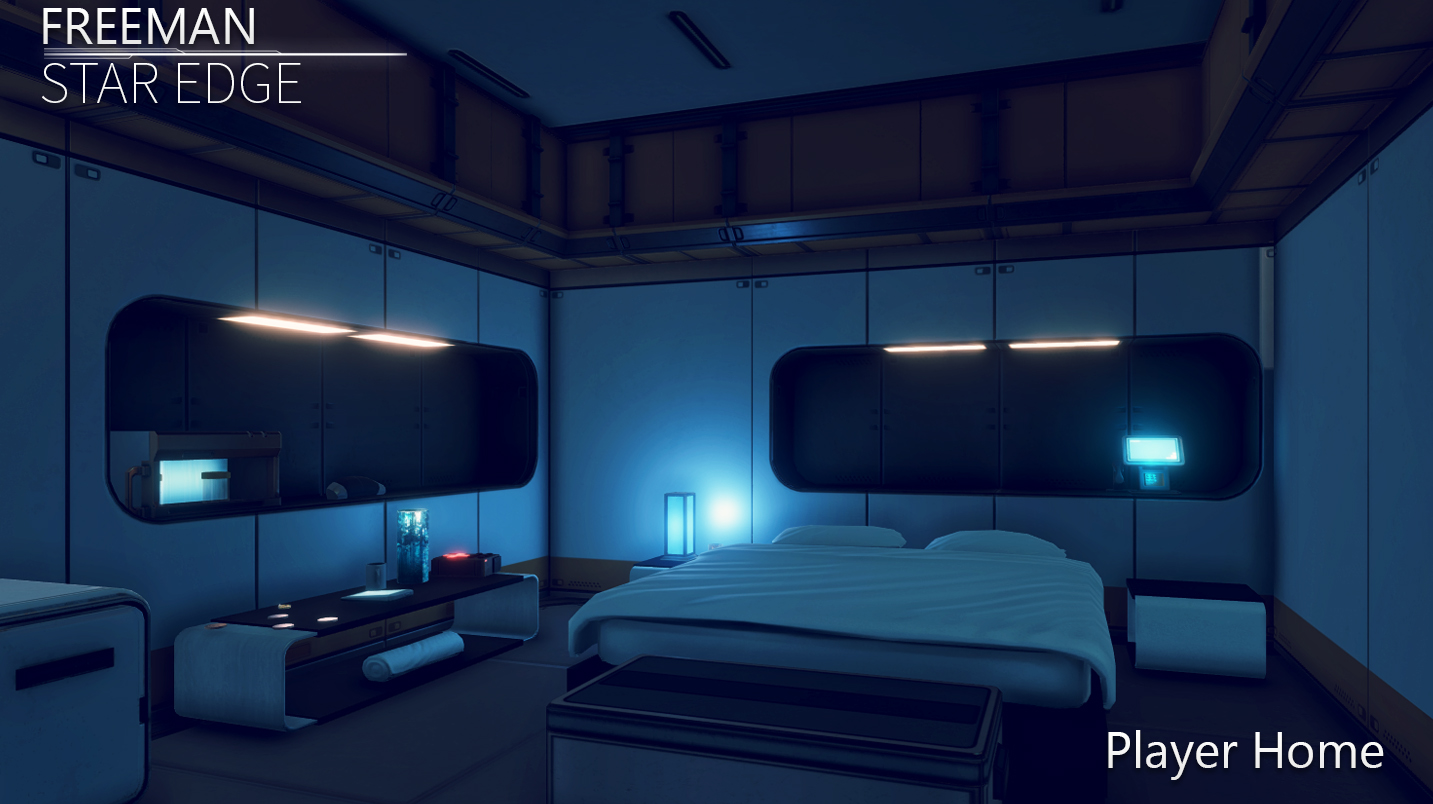 The player can purchase homes on different planets. Most of them are located in major cities.
Homes can be used for the following things:
Sleep to recover health and energy.
Play some musics and relax from the journey.
Build storage space to store items.
Build extra room for companions.
Build utilities such as virtual reality combat simulator(used for gaining some extra experience points) or a medical station to help heal wounds faster.
Build workshops to craft something(Not yet planned in development. Crafting may become a feature in the future).
Build decorations, just to get more cozy like a real home.
You will gain experience points and renown for purchasing and upgrading home.
Player homes will bring some extra fun to you. It is definitely not something you cannot live without but it is cool to have some. We will go into greater details about home functions in future updates.