ARTICLE MUSIC
The Unknown Wind:
First off let me tell you that I'm an incredibly lucky son of a gun, especially at getting to work with different talented folks on this project.
One of them that joined our team recently is Alex_Demolisher, who now does concept art for the mod.
Here's some of his work:
Then there's James "McKracken" McKeown ,who's a character artist (which I've been searching AGES for).
Here's his crude WIP of the player character from an certain era: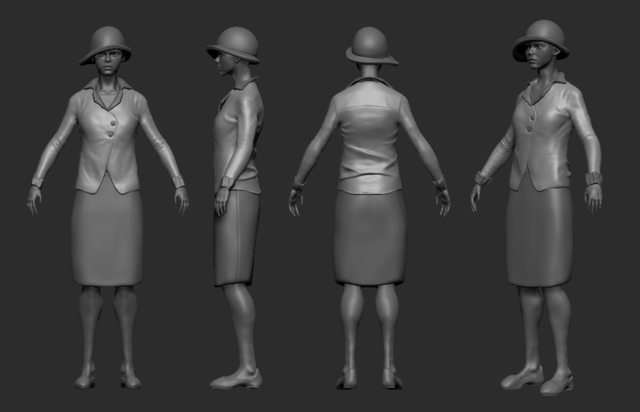 Kevin, the mod's composer, has as usually been just pumping out some amazing tracks for all sorts of atmosphere and tension (being the musical bulldozer he is).
Including the track above, here's some more tracks:
The Forgotten Portal:
Realization
not just that, he also introduced me to his brother Spencer who is a sound engineer! (talk about that luck huh?)
He's currently doing some sounds for the Aperture Quantum Tunneling Device Mark IV. Like this idle sound of the gun operating which can be oddly relaxing:
or this one for holding stuff:
And as for myself, here's some fresh media:
Lemurr out.