Hey, guys!
It's update time!
Some of the new characters
In the last update we told you about the new dialogues (as well as new look) for the Waste dwellers. But we missed one essential part the gives them even more uniqueness! Their portraits!
This is just a little sneak peak and not all of the new characters! :) Some of these guys visit certain locations at the certain time of the day, some you can meet at any time... But everyone of them has a history and something interesting to tell you!
All sorts of improvements
We added a lot of smaller improvements to the game! All of them were requested by the players.
Now the traders in the world are finally renewing their stock! It doesn't sound all that important, but this improvement gave the game a lot more polished feel!
Second, the weapons now have a somewhat realistic ballistic system! For example, you are shooting in a large group of foes! Before, if you missed nothing would happen. The bullet would just magically disappear. That's not the case no more!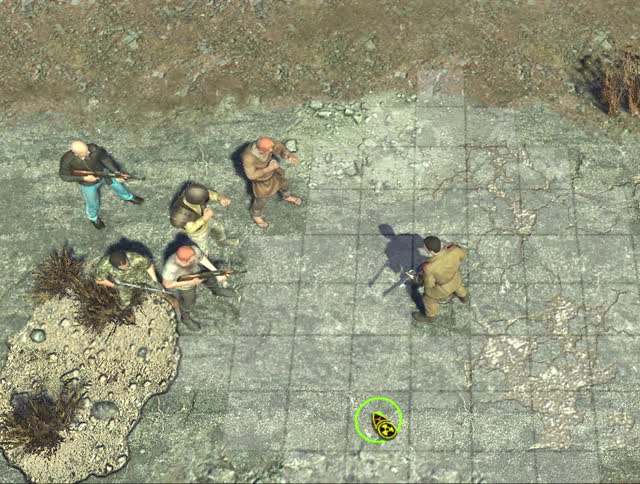 Now the bullet can actually hit someone close to your initial target! And that changes a lot! Not only for you, but also for your enemies... As well as gives some new creative use for the buckshot shell... ;)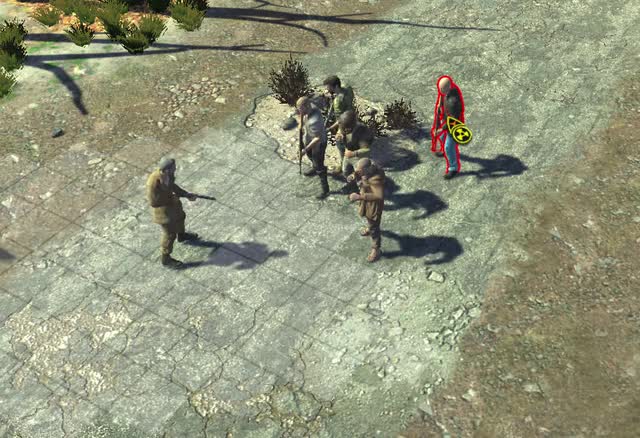 PLAY
Oh! And lastly (but not leastly) - we have a mini map for locations now! A lot of people requested it and we are more than happy to oblige!
No quest markers though! A wild guess, but something tells us that you don't really want or like this feature. We don't like it ourselves :)
New locations and improvements in the old ones
Those who follow us on our social media know that we made a lot of new locations on the world map! We had a lot of little details like small pier on the side of the lake, burned down bus, small cave near the mountains, etc. At first they were just for show. You know, to liven up the global map. But we decided that it's just not interesting and misleading to the players!
Now you can visit them at any given time while traversing the world map! To collect some loot, to meet some new characters and maybe even uncover some well hidden secrets! And we are not talking about secret stashes... No, the actual secrets! :)
Not only that! There are a lot of minor and not so minor improvements to the old locations from the demo! Just like with crafting system, this work will probably be ongoing till the end of the development.
Just check out for yourselves and let us know in the comments what do you think about it!
Old look
New look
Old look
New look
New animations
In the Update #2 we mentioned that we are working on the new animations. Well, here are videos to showcase some of them. Please, keep in mind that this is a work in progress!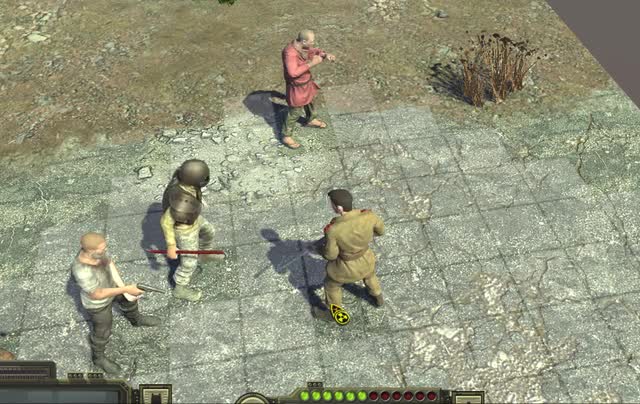 Something to listen to
The work on new music (and sound in general) is also not on hold! We decided to add battle music to the game, just to make fights in the Wastes all that more tense! Give it a listen and please share your opinion on the track!
And here is a track from one of the new locations! The "The Virgin Spring" khutor!
Feel more than free to leave us your feedback! :)
Thank you, guys! Have a great one and stay safe!
P.S.: Oh! By the way! If you missed the portraits for the female protagonist!
More to come! :)