Greetings, Comrades,
Once again it is the late evening music updatin' time!
Enough user feedback has been given to drive the music department (aka myself) a bit off the direction it was initially heading.
Also, I do like to emphasize things and predict Solar flares (yeah, right), so... here's a short list of the things that you should do next time you're visiting this page:
1) Complai... *cough* Express opinion
2) About
3) Everything
---
Special announcement:
Do you have what it takes? Enlist Forums.cncsociety.com.
Join the army now. Become sage in what you do.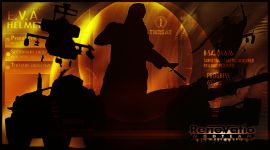 Unity. Peace. Brotherhood.
The Renovatio ModTeam.