Hi all and Happy New Year!
This is the first update of this year and the fifth one in total. We worked hard during Christmas and New Year holidays and prepared a lot of interesting stuff for you.
Despite the holidays, I think the last month was one of the most productive for our team and Frozen State development in general.
As you may know from the previous update, we had been seeking for a new concept artist. I'm happy to say that we found a bloody good one. As a result, after some discussions we decided to make some changes in the design of the main characters and slightly tweaked the plot. One could say that such changes is a waste of time, but I would argue , we didn't make one step back, contrariwise, we made 3 steps ahead towards fleshing out our own, unique world.
New character design
Stas Mosin - "Punk" - while being an outcast in former Soviet society, which was trying to bend his rebeling spirit, now feels absolutely fine. The only thing that bugs him is a lack of good music.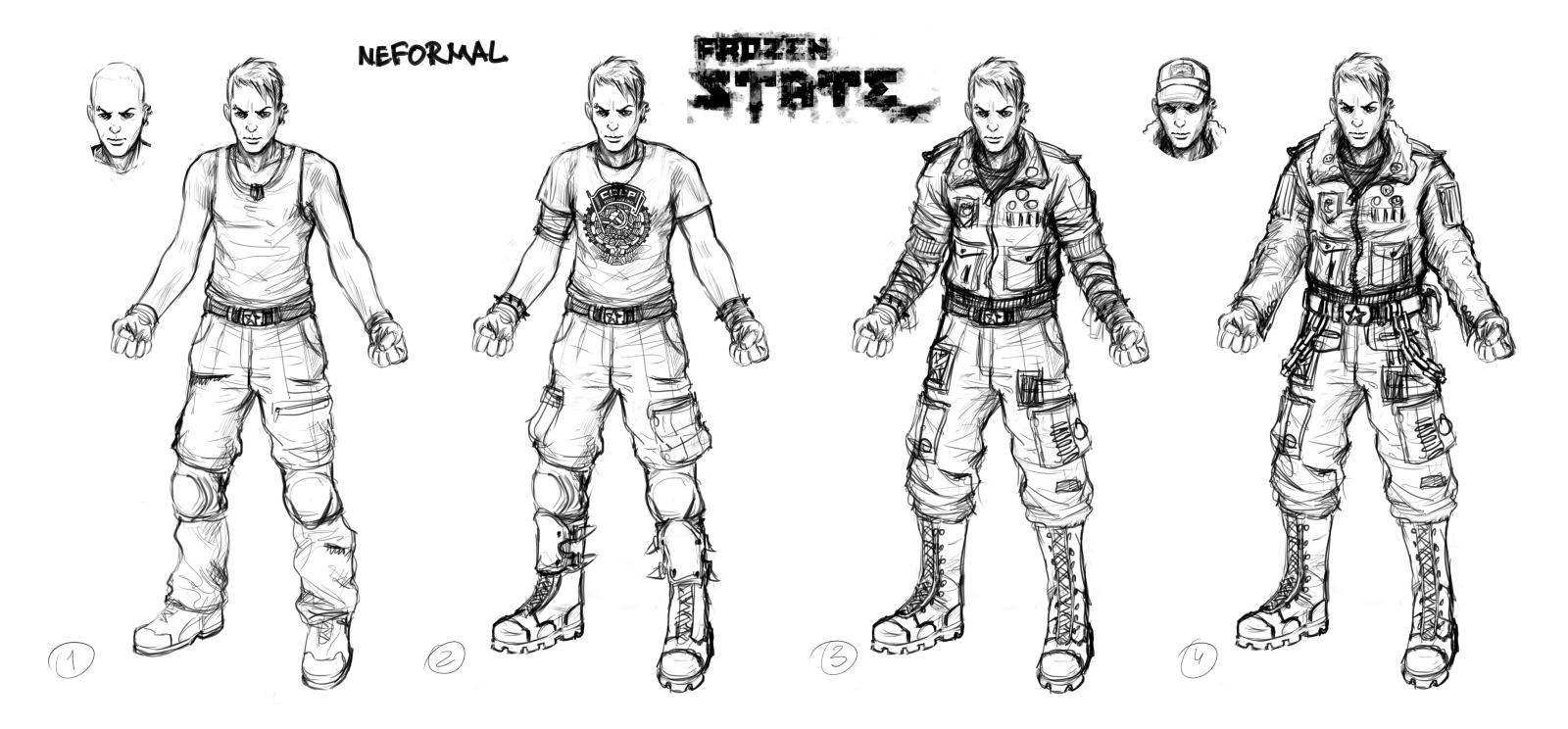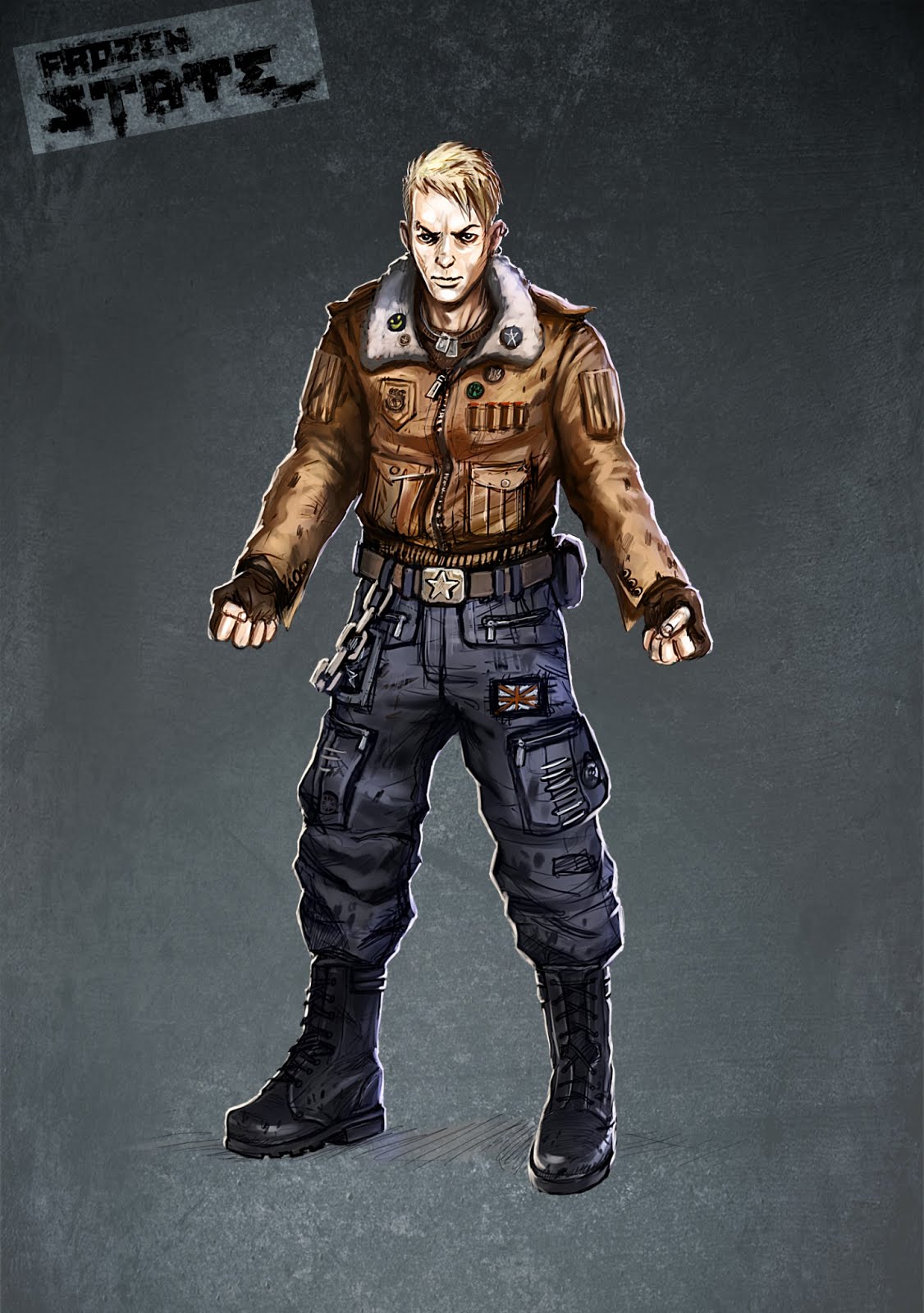 Ingvar Nilsson - Officer - a Swedish mercenary, worked at the special military forces of the League of Nations. Was left to die with many others soldiers of LN in Ozersk. He is desperately seeking a way to find out what happened with his family in Sweden.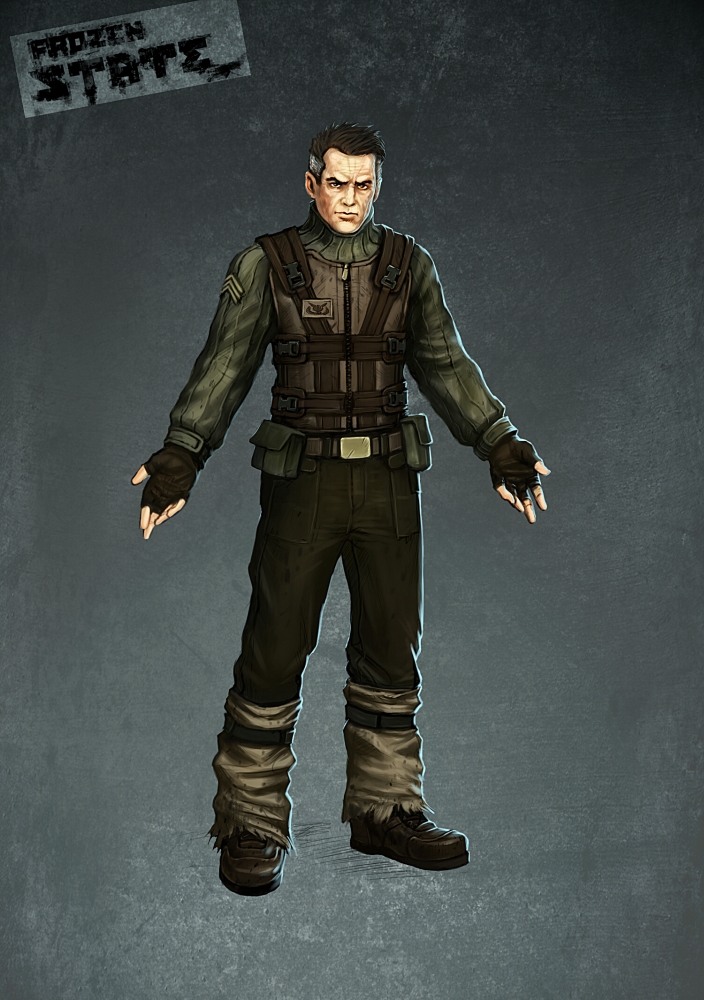 Maria Sakharova - Research Assistant at MAYAK - a fragile girl with big ambitious and inquiring mind, ended up in Siberian wasteland. Lost her husband when he got infected, wants to find his body and buried it.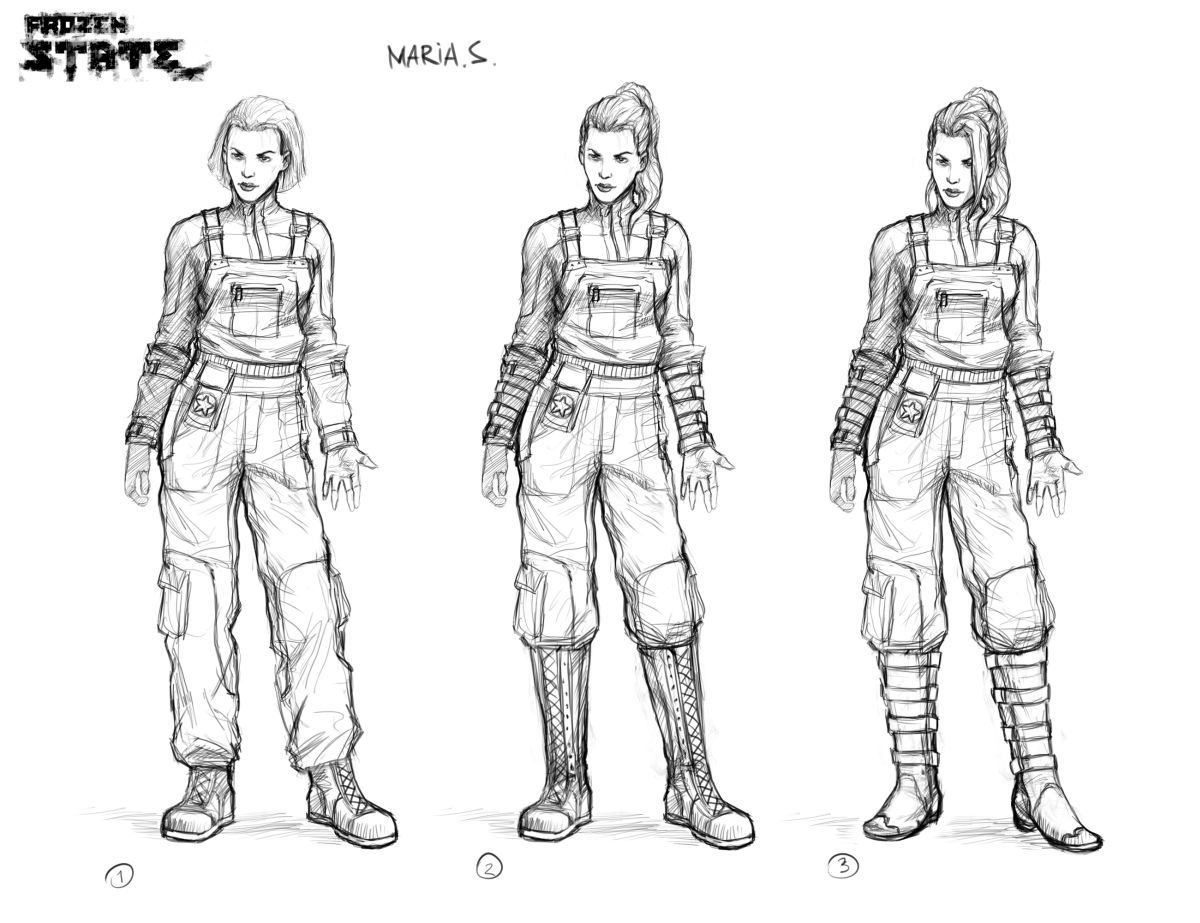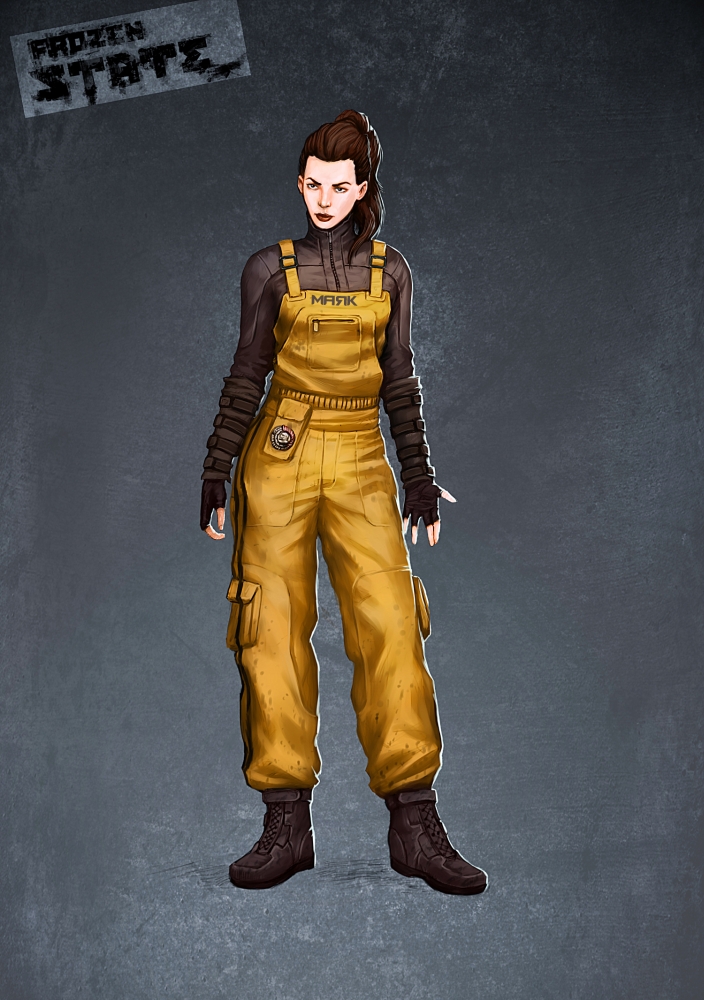 Creature design (Hybrids)
This is my favorite bit, we started working on creatures or Hybrids as we call them. We are going to make about 10 to 15 different hybrid classes with different abilities. These hybrids are extremely dangerous and even a lone hybrid can kill an unprepared or ill equipped survivor.
Hybrid_01 Name: Piercer
Piercer is a quite common hybrid in industrial facilities of A-16, though sometimes it can be seen hunting around city ruins. Mainly, they are infected workers: welders, builders, maintenance technicians, mechanics. In spite of the slow speed, they are very strong creatures, their sharp poisonous stings easily pierce even steal...Their bodies produce poisonous neurotoxin, the injected neurotoxin steadily weakens Piercer's prey , making it easy to catch and kill.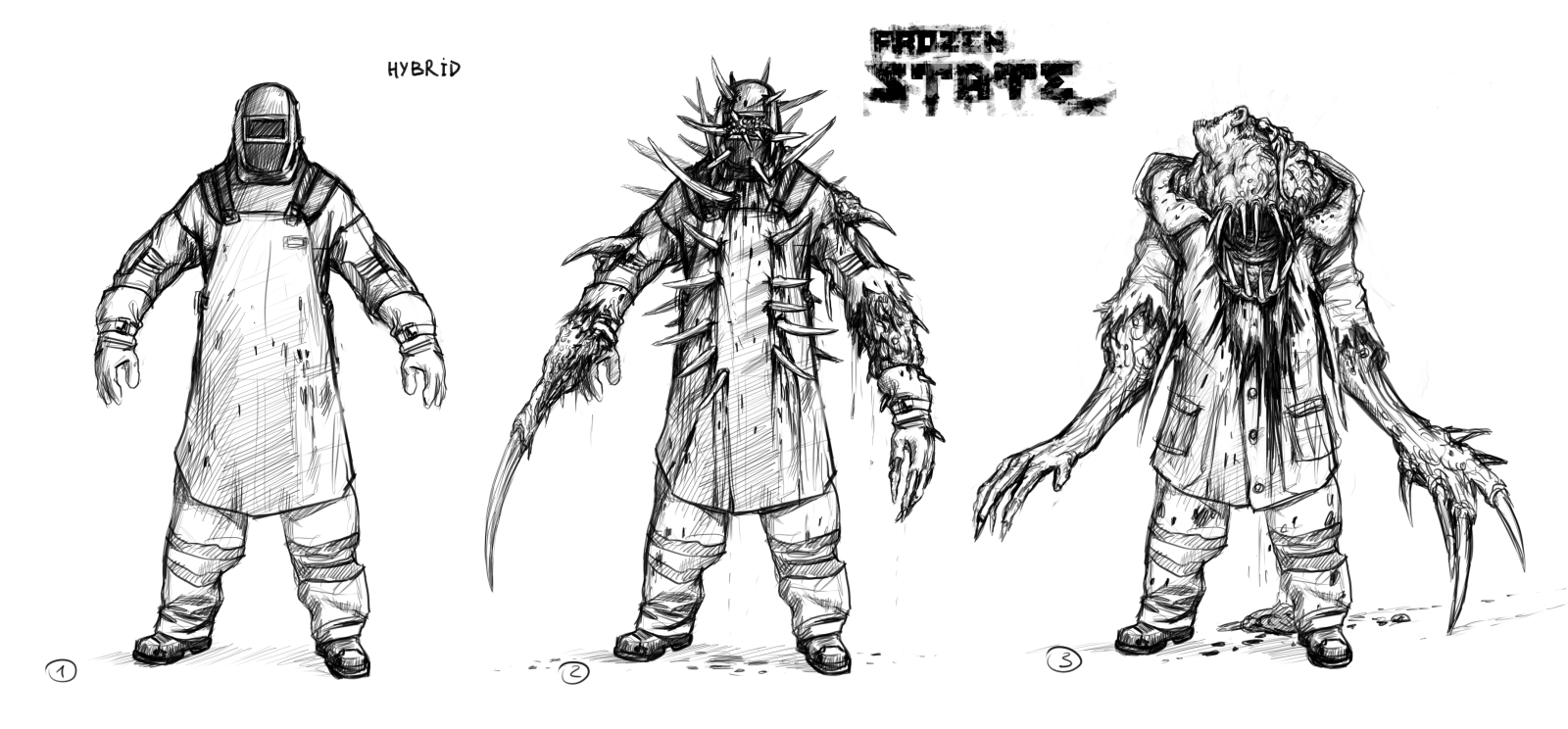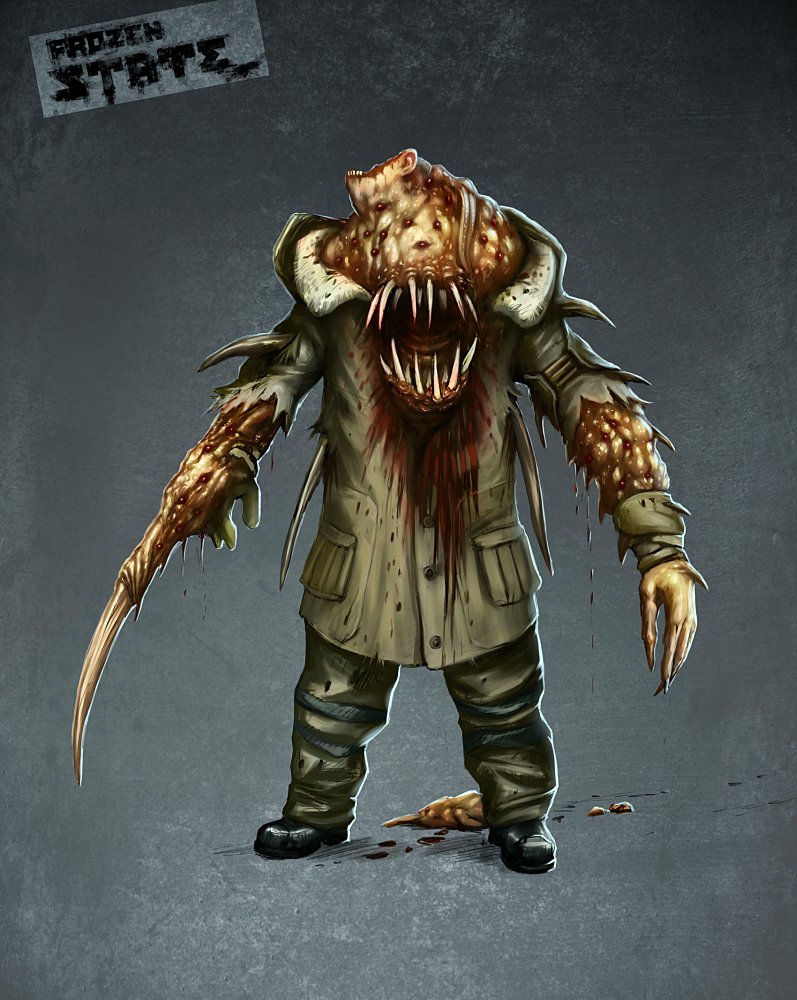 Animations and graphics style

A model of the gate on the screenshot below gives the first grasp of a graphic style we've been aiming for, though it's still WIP and other models need to be slightly changed in order to match that style, but this is the direction we are going for.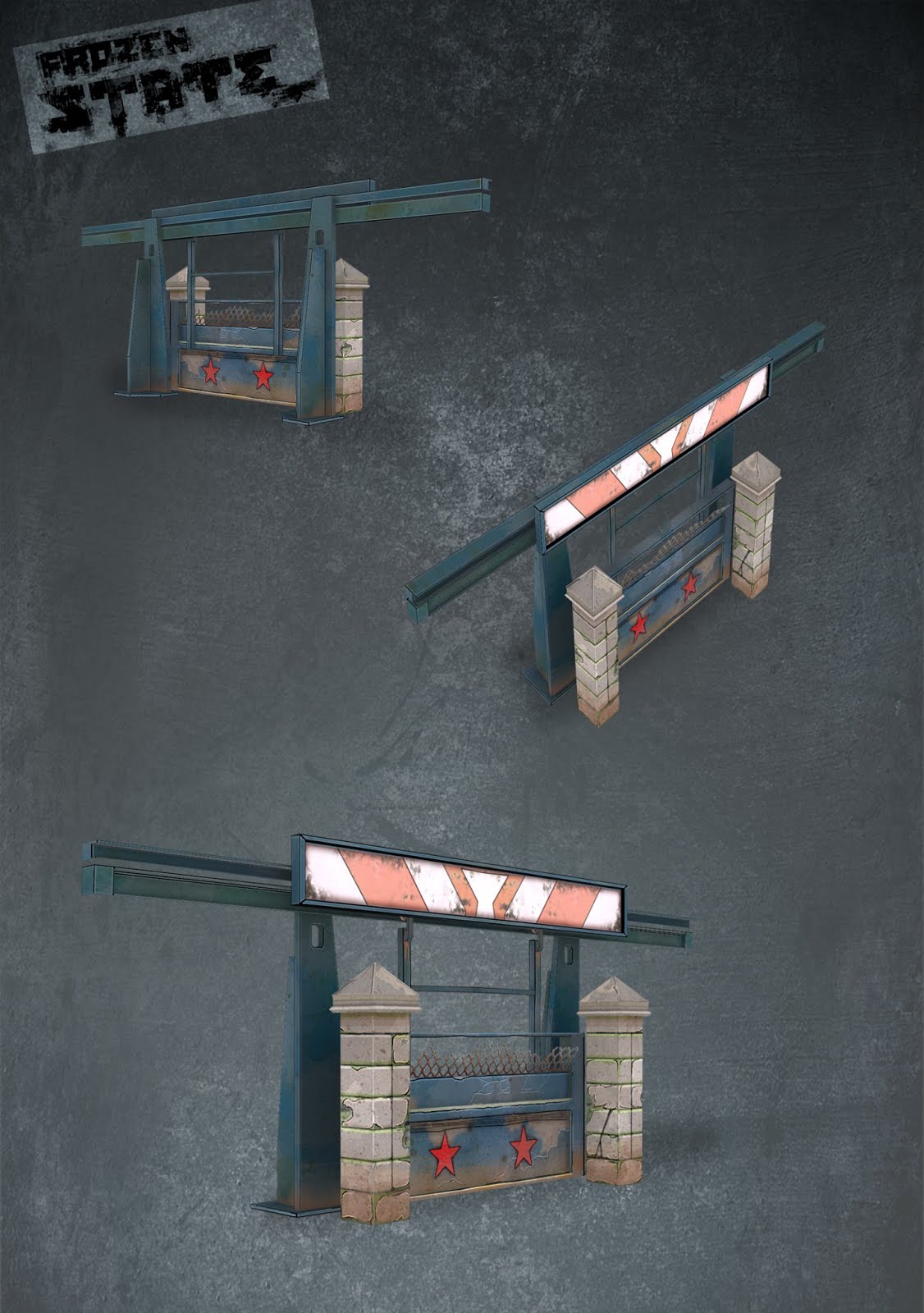 The actual in-game screenshot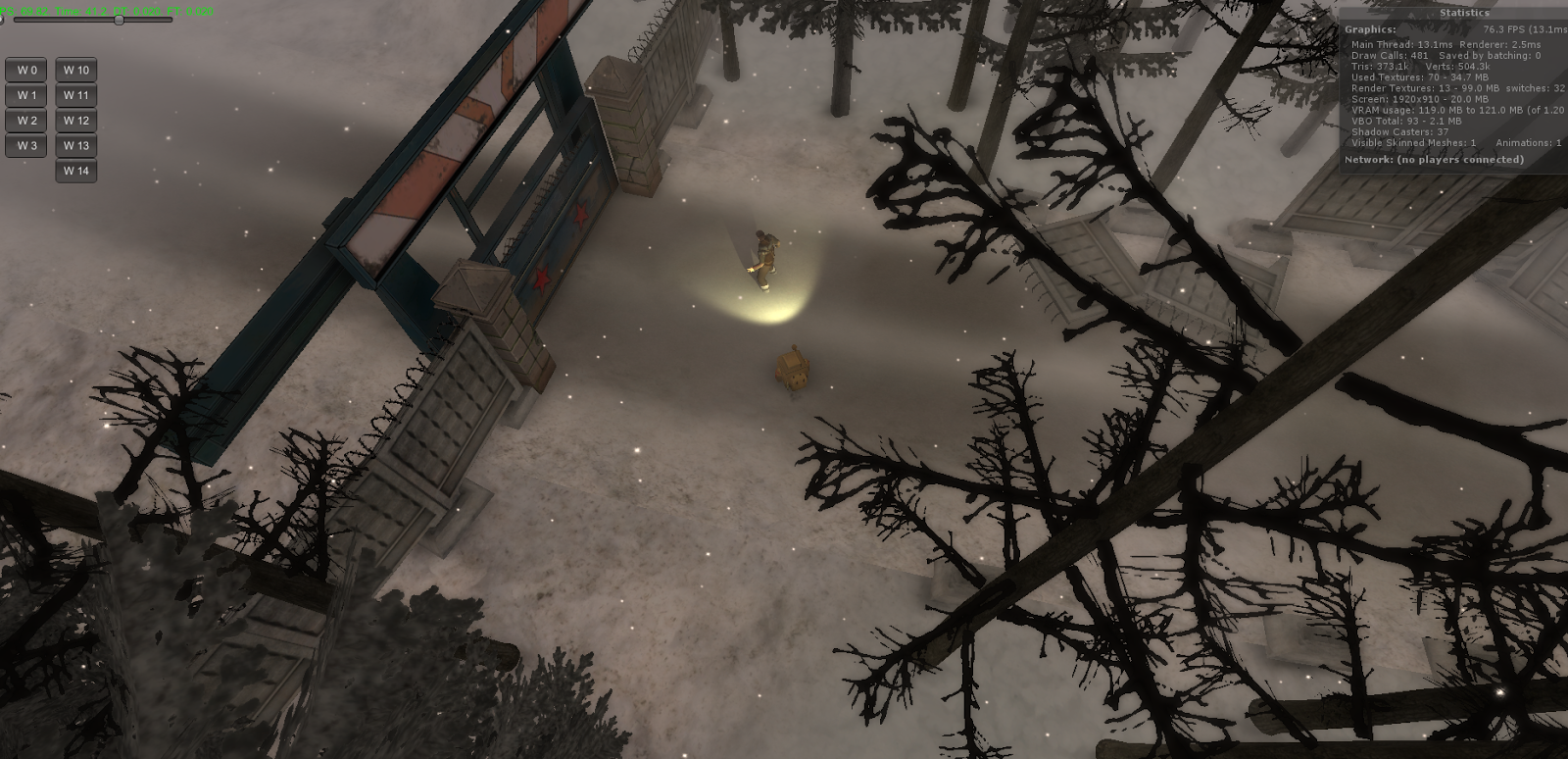 We also have spent a few days redoing animations, again animations is far from an ideal, but they are way better than used to be. We are keep working on it, improving the quality.We hope, that soon enough we finally show off how it works and how we changed the character movement system.
A very short video with the process of recording animations with kinects.
Well, these is it, a month of hard work has been described in a few lines. Our team will be more than happy to answer any questions and get comments about new design and graphics.
I almost forgot to mention that now we have our very first official soundtrack - intro theme.
Thank you,
Snow Arc Team