Update 4.2.0 - Engine Update + OFFLINE + Christmas Event!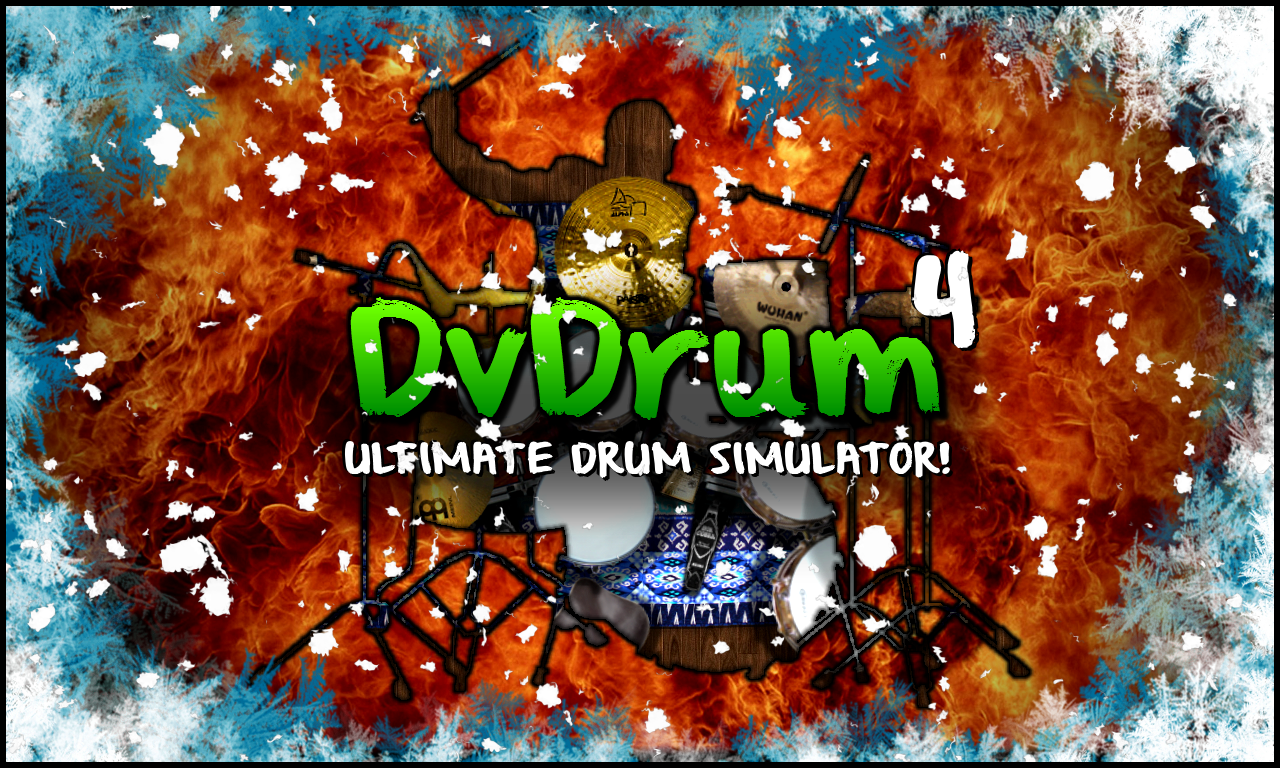 Hello DvDrummers!
This is an important update to improve DvDrum experience for maximize the fun during the holidays! \m/
After months of hard work DvDrum have a new renewed engine!
The major update of game engine improve performance on modern hardware and it works with Directx11 natively from Directx9 of the old engine version.
DvDrum has been also removed requirement of online mode, you can play drums everywhere with in offline mode and the Steam Workshop works too!
With new Christmas event remember to record your christmas video playing the new drumless song, it is limited time!
There is a lot of improvements too, ENJOY!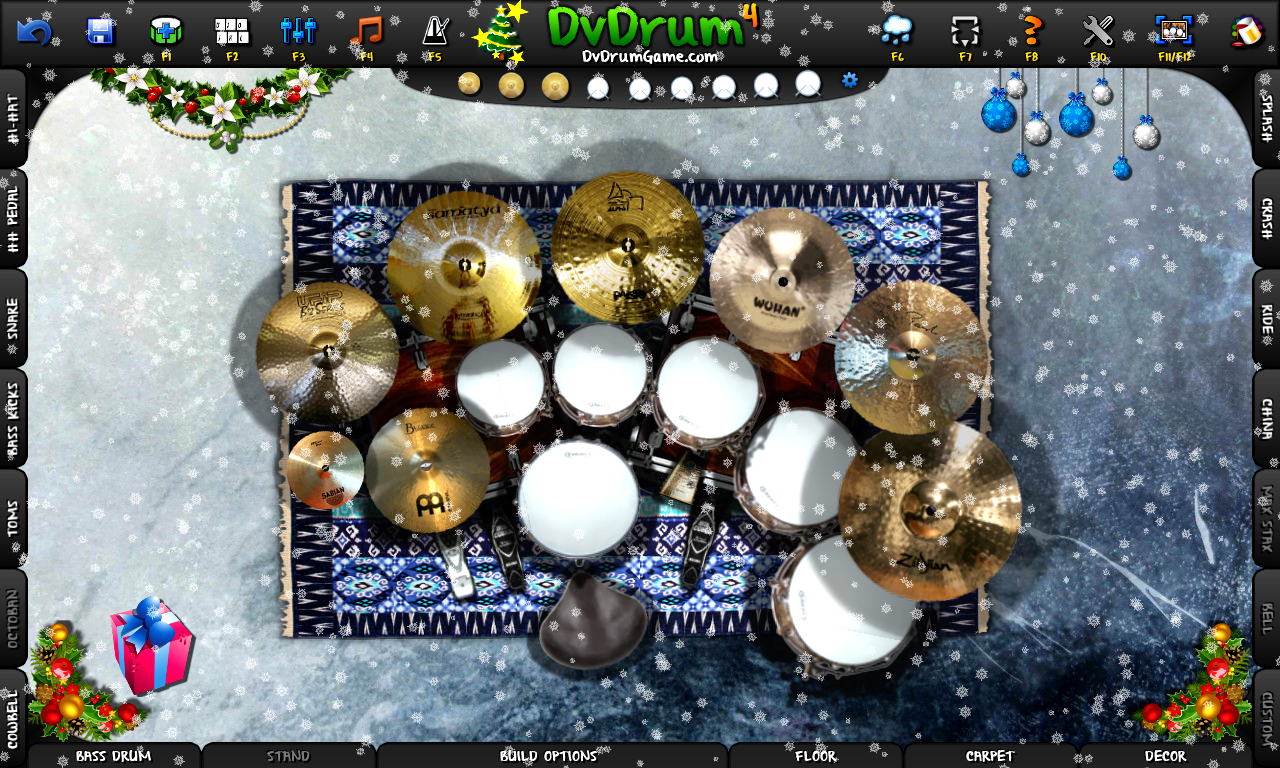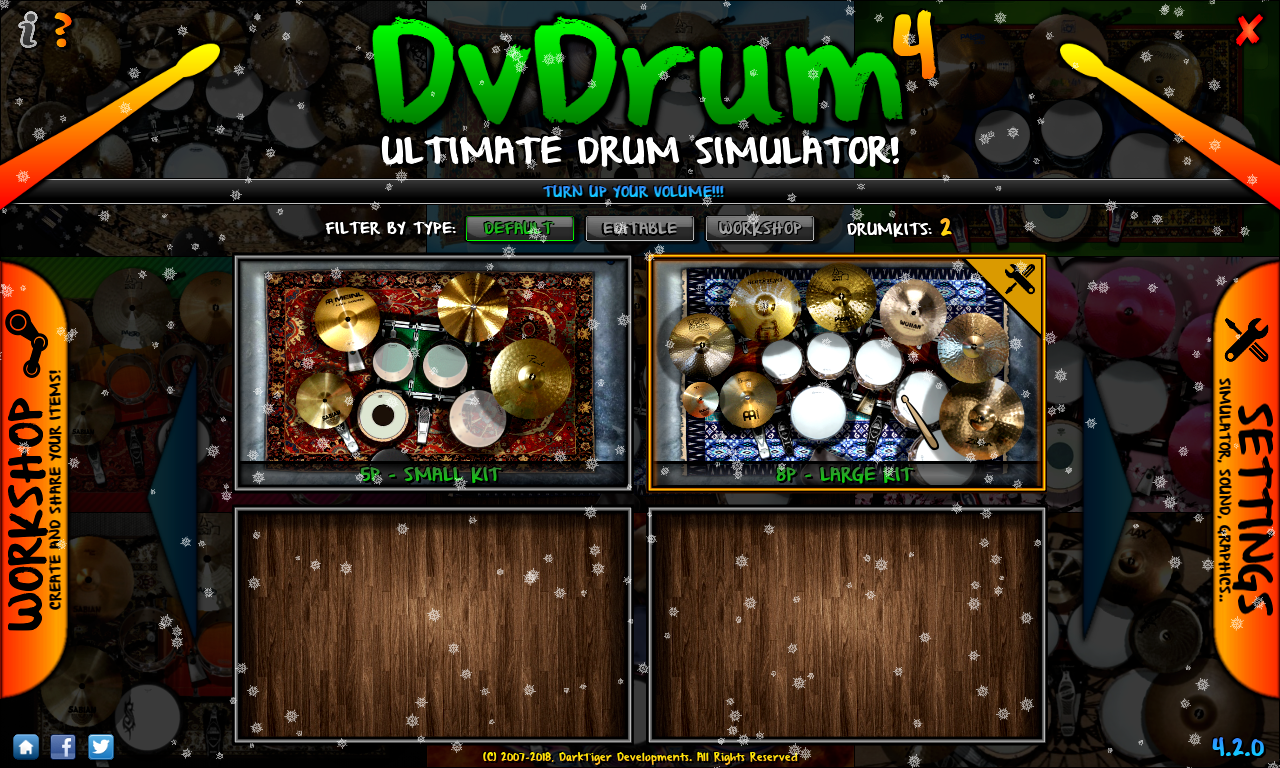 CHANGELOG:
Major Update of game engine. This will improve performance on modern Directx11 hardware
Added Christmas drumless song and decorations
Removed online mode to work in offline mode everywhere
Added ability to move and scale fast a component by holding down left mouse button on the component
Semplified Sound Mode Switching in Mixer by holding down its keys (CTRL-L by default)
Added a button to replace the secondary sounds settings with the primary
Simplified Hi-Hat Mode Switching in Mixer by holding down its keys (SHIFT-L and Z by default)
Auto-Panning effect is reduced by 5 times for Bass Kicks now
Dynamic Pitch Variation effect is now reduced by 10 times for cymbals
Improved Dynamic Sound Change setting
Improved managements of Sound Knobs with mouse move to avoid accidentally changes
The Saves of Dynamic Sound Change, Auto-Panning and Snare Soft-Sound are been moved from global settings to drumkit settings
Added more simulator speed options in global settings for increase control
Added short descriptions to workshop and settings buttons in main menu
Added drumkit settings icon in main menu
Added windows closing by external mouse click
Improved Default drumkits sounds equalization
Improved Information on first application start
Improved sounds quality
Improved MIDI support
Improved texts rendering quality
Removed "Top Floor" components
Reduced font size of functions keys on toolbar
Added various tooltips to make some features more intuitive
Reduced the times for tooltip to appear
Added new menu tips
Changed Pre-Menu logo with wintry logo
Added snow falling effect in main menu
Fixed Fullscreen drumkit preview generation
Fixed a bug that not allow Menu guide to appear correctly
Fixed an application crash caused on deleting a selected mixer component
Various improvements and performance optimization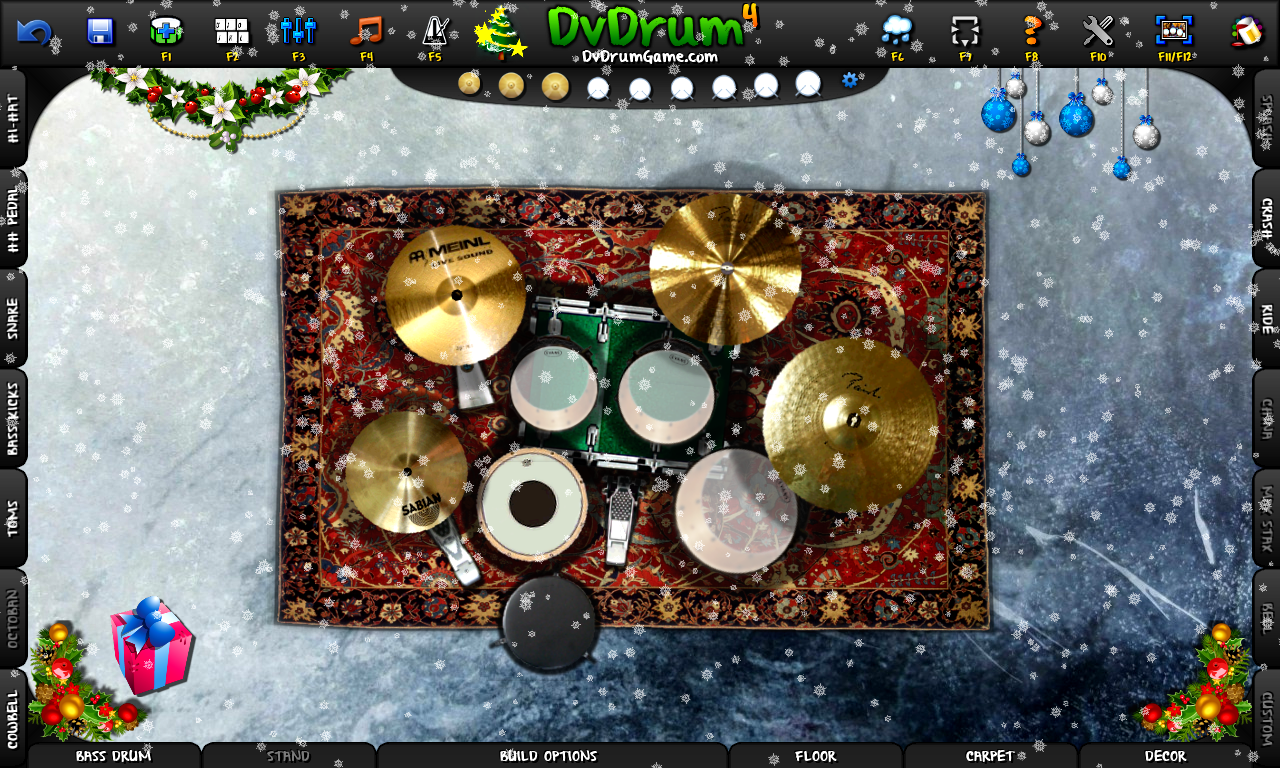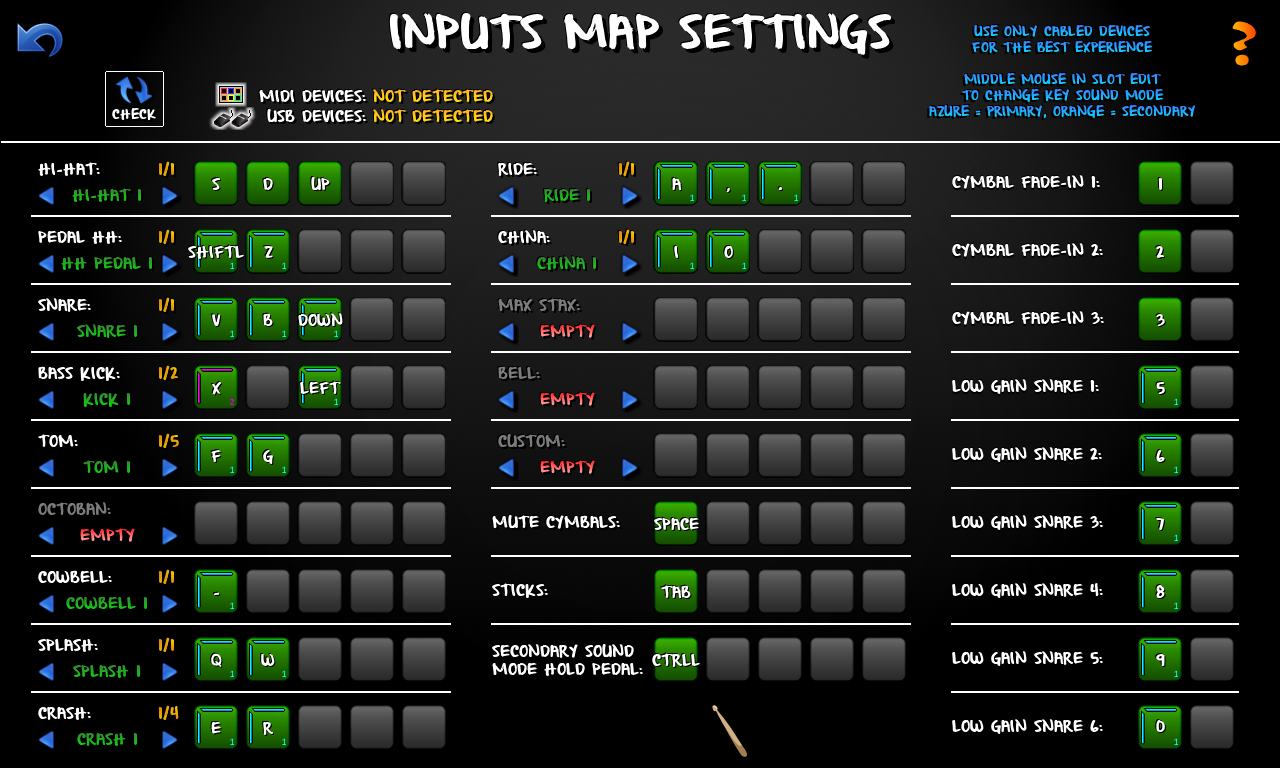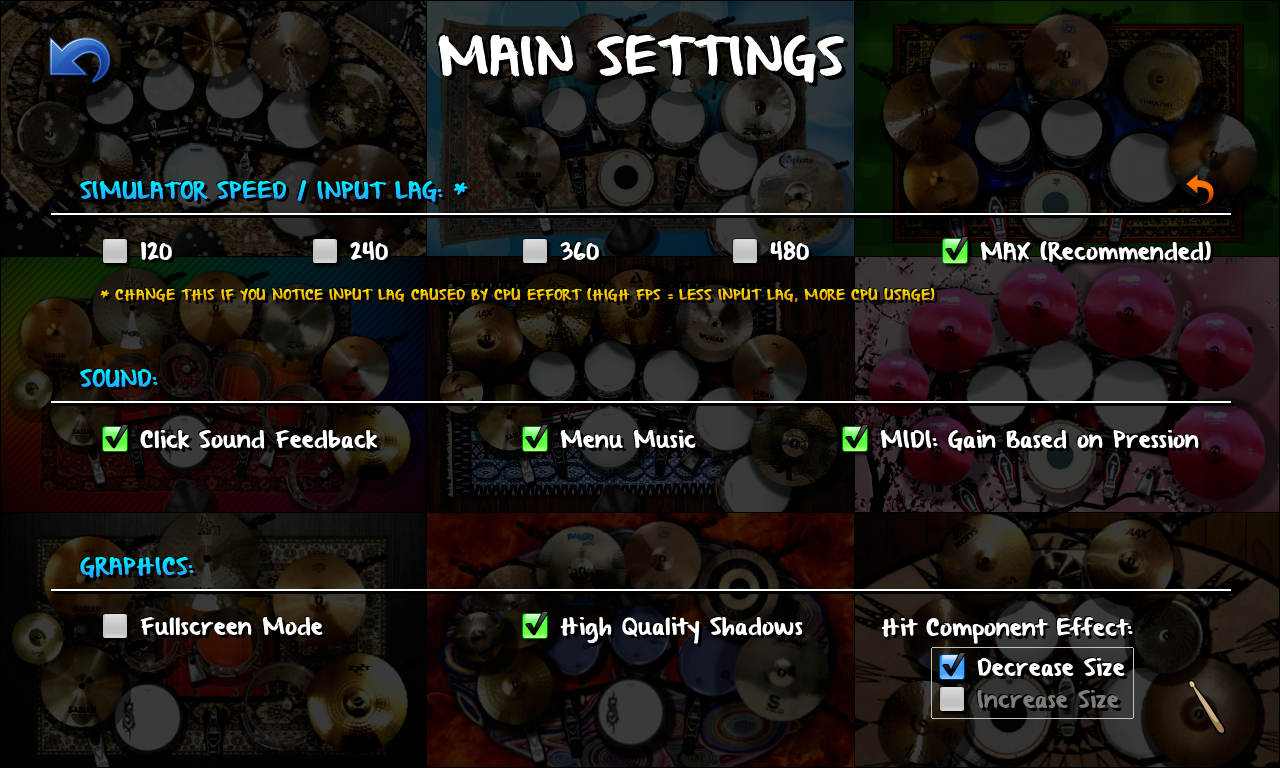 FREE DEMO DOWNLOAD:DvDrumGame.com
STEAM PAGE: Store.steampowered.com

Have Rockin' Christmas!
\m/ __ (- . -) __ \m/