ReShade Tutorial & Custom Preset Download
---
Note: If you use ReShade then you do not need to use the optional SMAA Injector!
ReShade is a configurable tool to inject effects into video games that they otherwise wouldn't support, essentially making the game look much better, provided the configuration is good enough. I spent some time tweaking a preset for Shadow of Chernobyl that i am satisfied with, available for download.
What my preset is aimed at is non-intrusive ways to significantly improve imagine quality. Textures are sharper, anti-aliasing is better, lighting behaves in more eye pleasing ways aimed to approximate realistic environments. I'm sure most of you are already familiar with ReShade, but i will list the simple steps required for installation.
Installation instructions:
Download ReShade(this is the main site), and open it.
Press "Select game to install or uninstall from"
Find the "XR_3DA.exe" in the "Bin" folder from your STALKER:SoC directory, and select it.
Select the rendering API - select Direct3D 9
Next you'll have a choice to download a collection of shaders, have them all checked and download them all.
Done, now exit.
Start the game so we have confirmation that everything is alright. To open the Reshade menu in-game, press the "Home" button on your keyboard, there you'll be guided by a short tutorial. Do the tutorial, it only takes a few seconds and it will make things easier down the line.
If the "Home" button doesn't work, simply alt-tab the game. It'll work after that.
Add my Preset:
Download and unzip my preset into the "Bin" folder where you installed Reshade (the same folder containing the "XR_3DA.exe").
Now, you can choose that preset in the Reshade menu in-game (the menu is self-explanatory).
This is how the in-game menu should look like after you've completed the short tutorial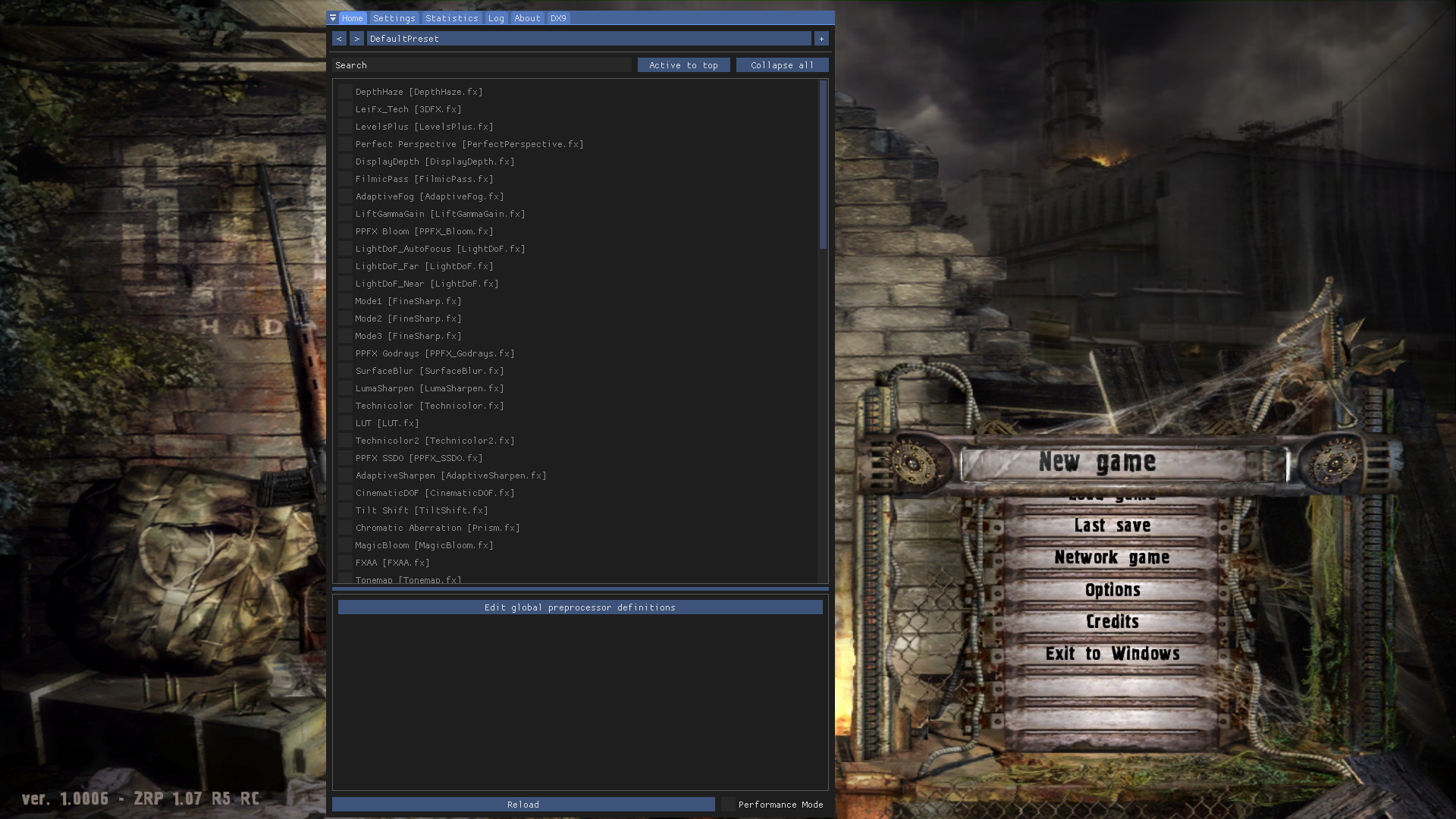 Now, this is how it should look like after you've added my preset, and enabled it. To enable it, press the arrow highlighted below in the screenshot. After you press it, it should say "XpressTuning Reshade"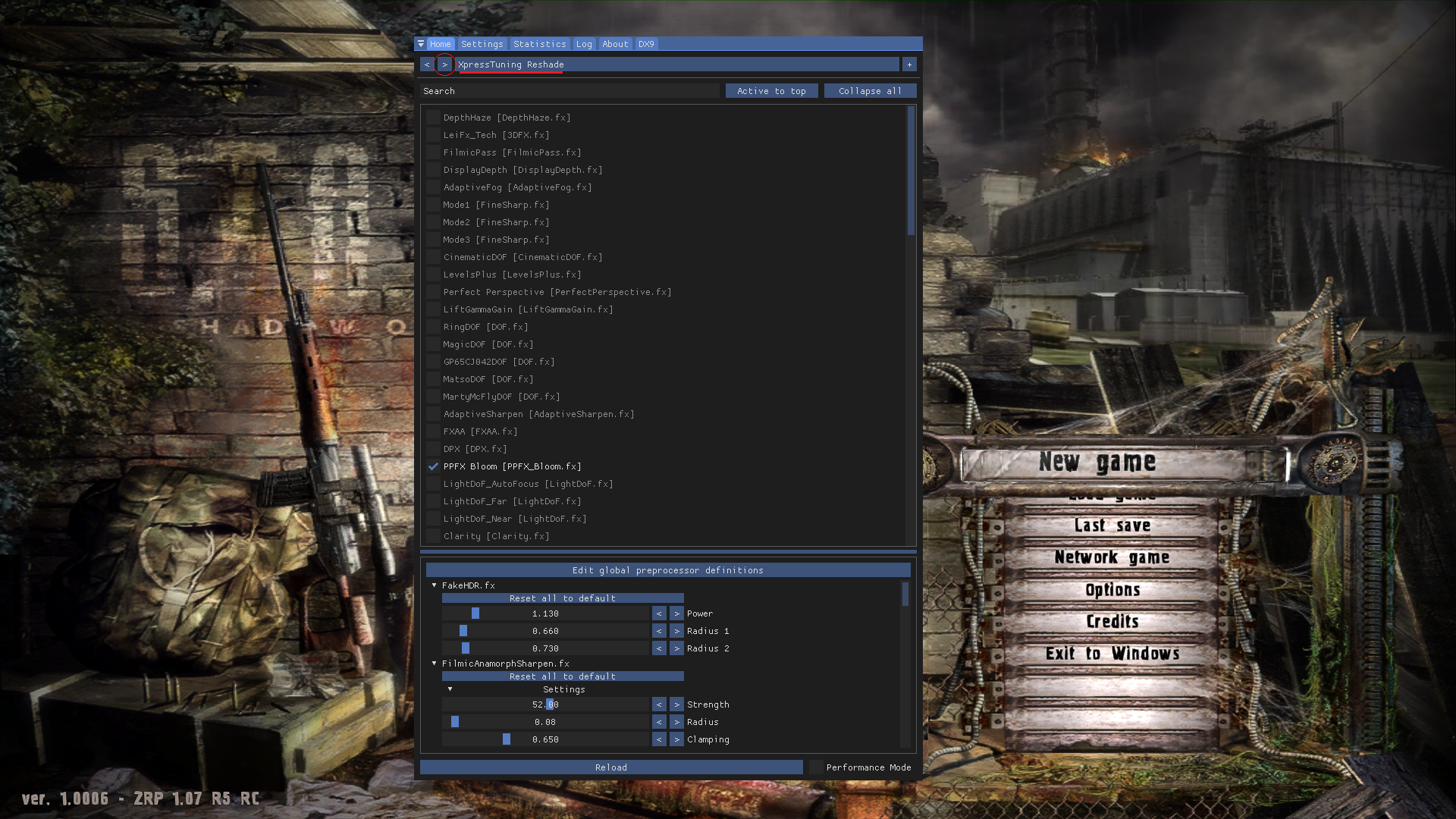 Screenshots
---
ReShade Off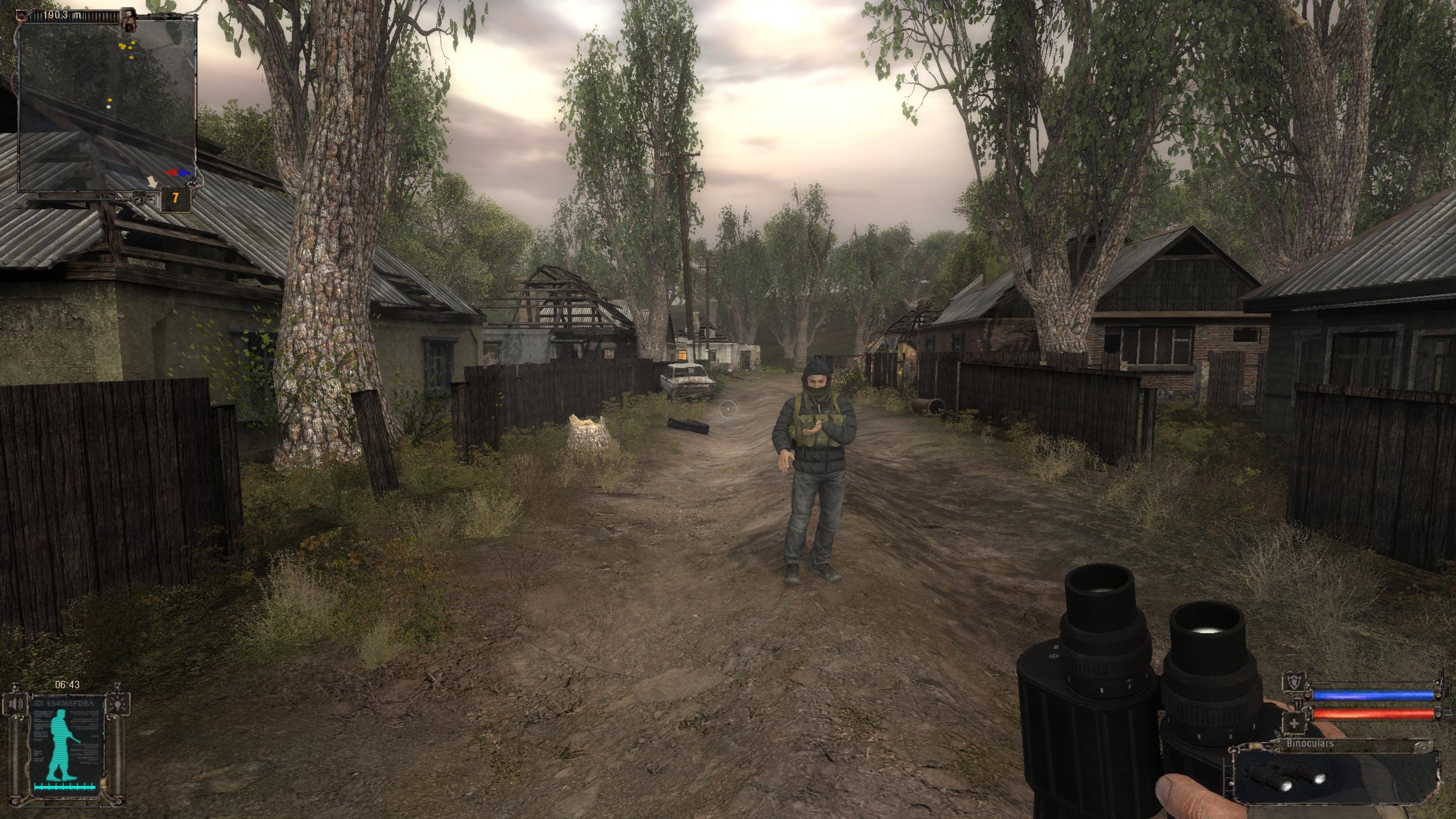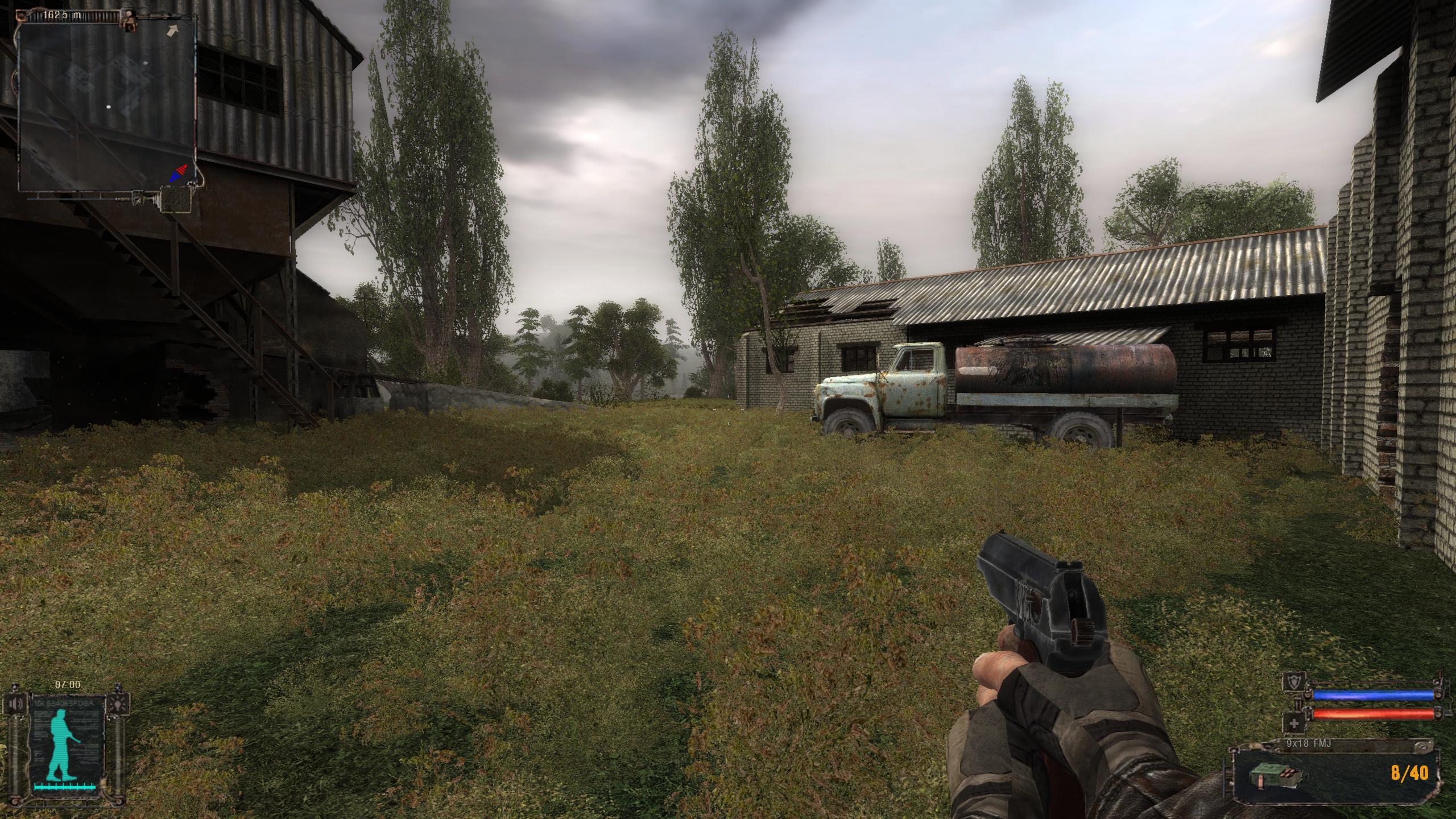 ReShade On