I could list all the features I added and improvements made ??but it would be a long meaningless list. So here what I can say :
Features
The main features of the game are now available. You can recruit units, purchase and sell equipment, select battles and deploy up to five units.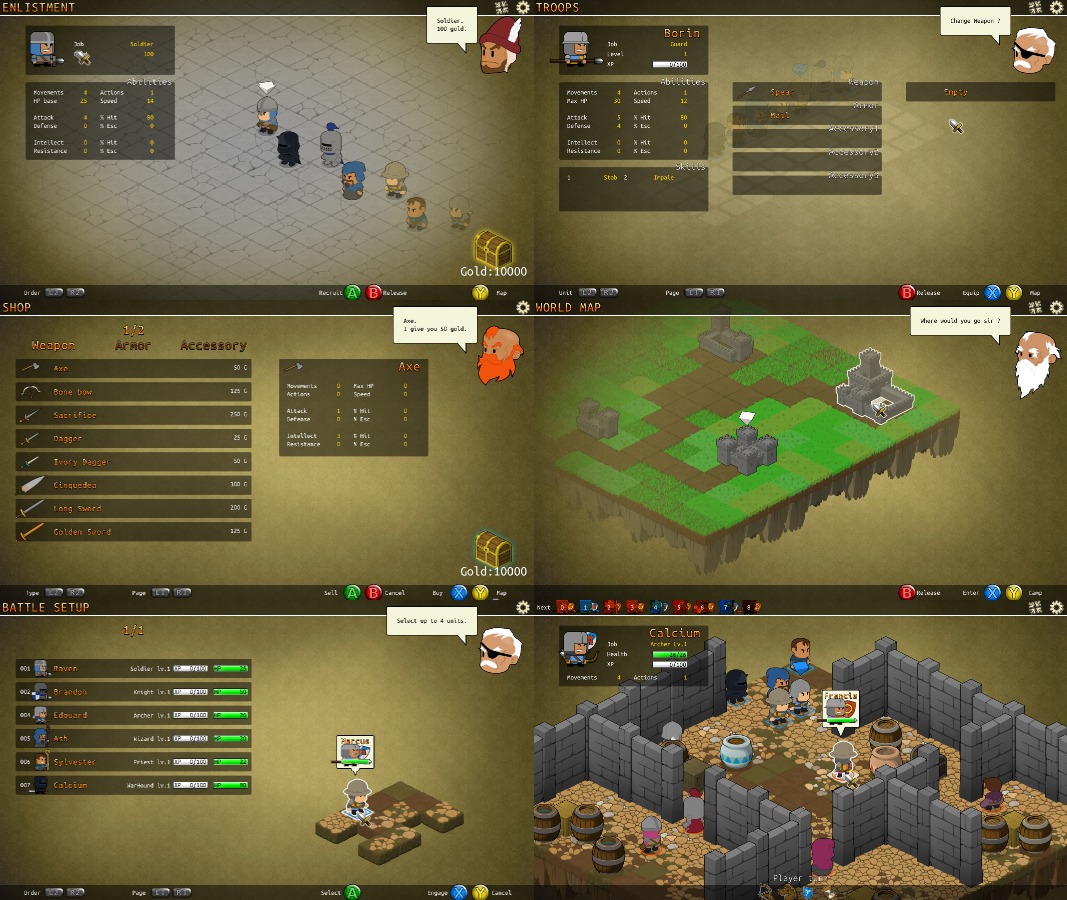 Game mechanics
For now you can fight in melee or ranged. Launch offensive spell or heal your troops.
The characters and weapons have skills and can impose positive or disabling conditions.
There are three class IA: friendly, neutral or enemie.
Art
I decided to bring more variety in the different classes of playable characters and add female characters. However, the basic design did not work for girls. After some artistic research, I chose a slightly more realistic style.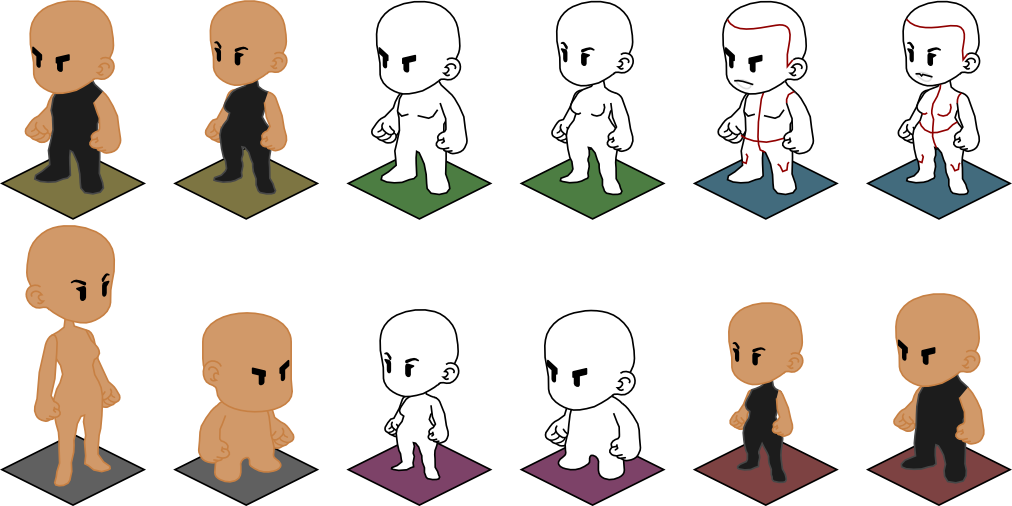 Technical stuff
Since very few people develop games on Linux, I found myself confronted with problems too specific. So I decided to continue my developments on Windows.
I also took the time to develop an animation tool to test and adjust the spritesheet.
Final thoughts
After a long period of intensive development, I decided to take the time to write down the rules of my game and set my goals. This is almost done !
I am more than ever passionate by Cohorte and I still have a lots of ideas, but I've chosen to follow my roadmap and I keep my new ideas for future projects.
Thanks for reading !