Hi Again,
In the last week a lot of work has been done on preparing and updating the game for future work. A few new features have been added.
Firstly here is a bit of a current gameplay video. Remember it is still in pre-alpha.
New Stuff
Action tracking - This allows you to see what actions have been performed by other players. Clickable to focus on the player and or tile the action took place.
Basic Player Stats - The beginning of player stats has also been added. This is to allow you to see what resources other players have. Help you to choose who to use your cards on or who might be ahead of you.
Clickable to focus on the player.
Small touches - Things like making the starting towns have little animated crowns above them so you can see them easier.
Basic Main Menu - Main menu that allows you to set Number of players, map size an levels(tiers).
Couple of new Models for trees and buildings. A lot of extra stuff behind the scenes.
Screenshots
Stats window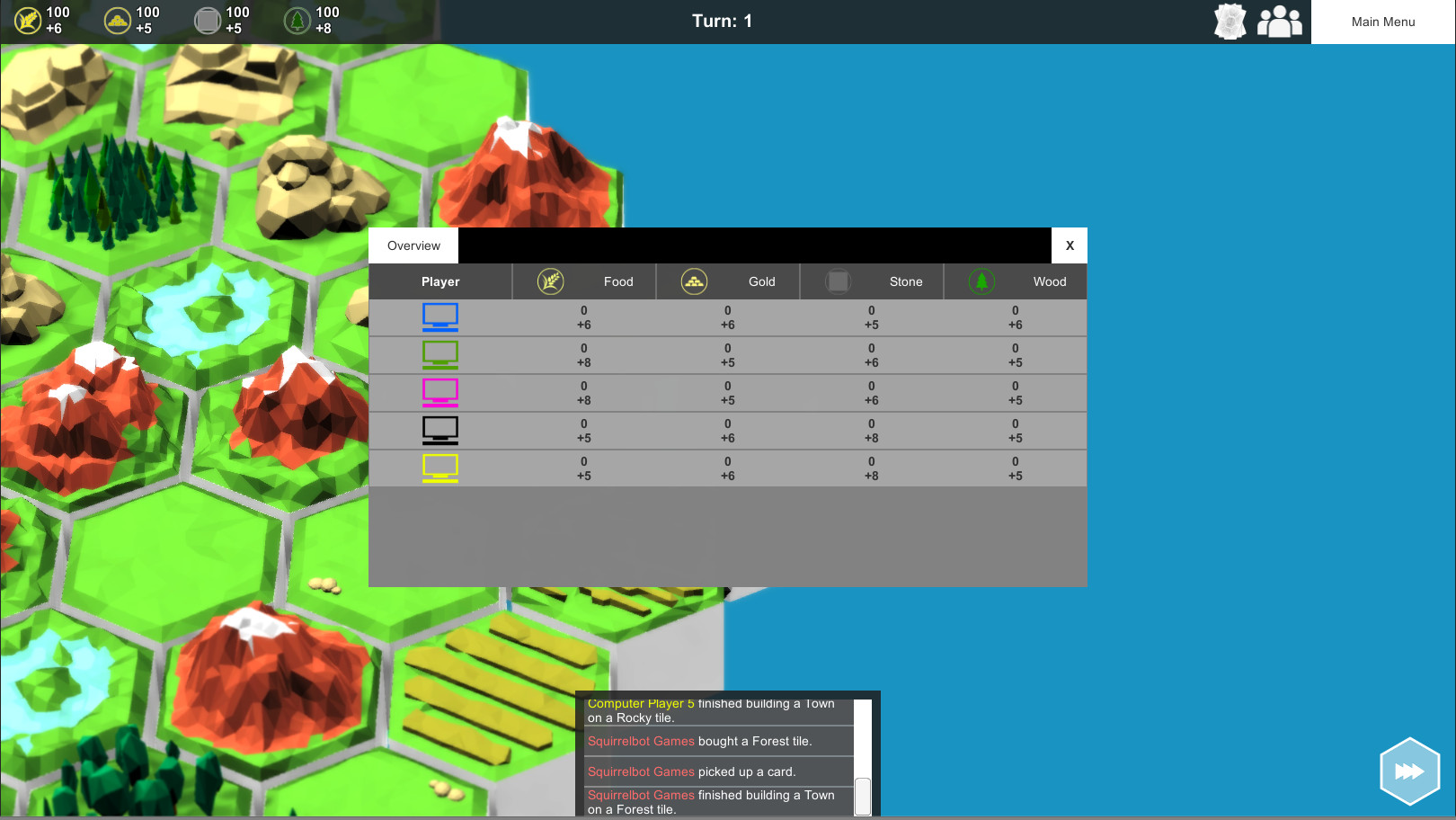 Test Main Menu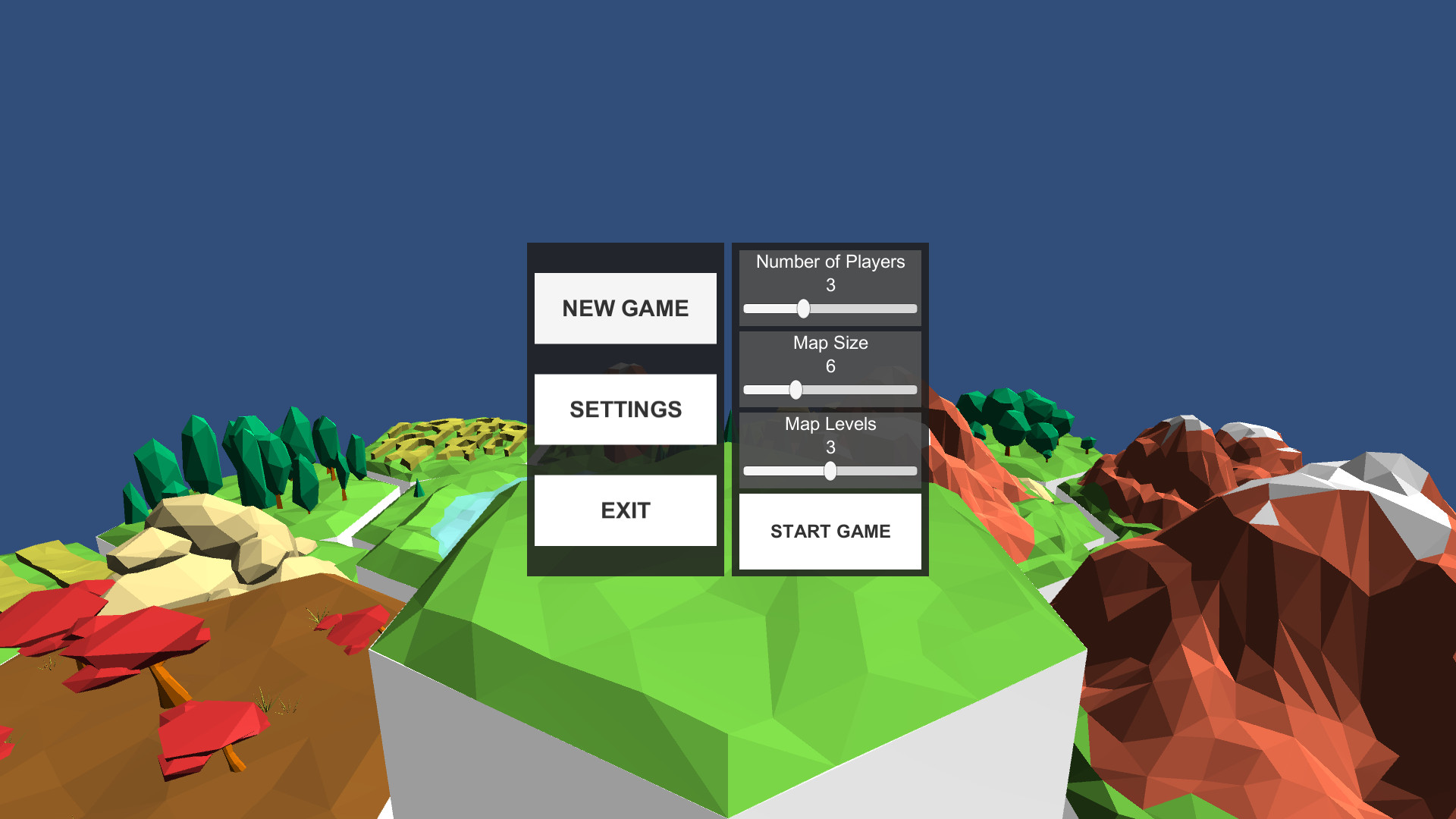 Start Town Crown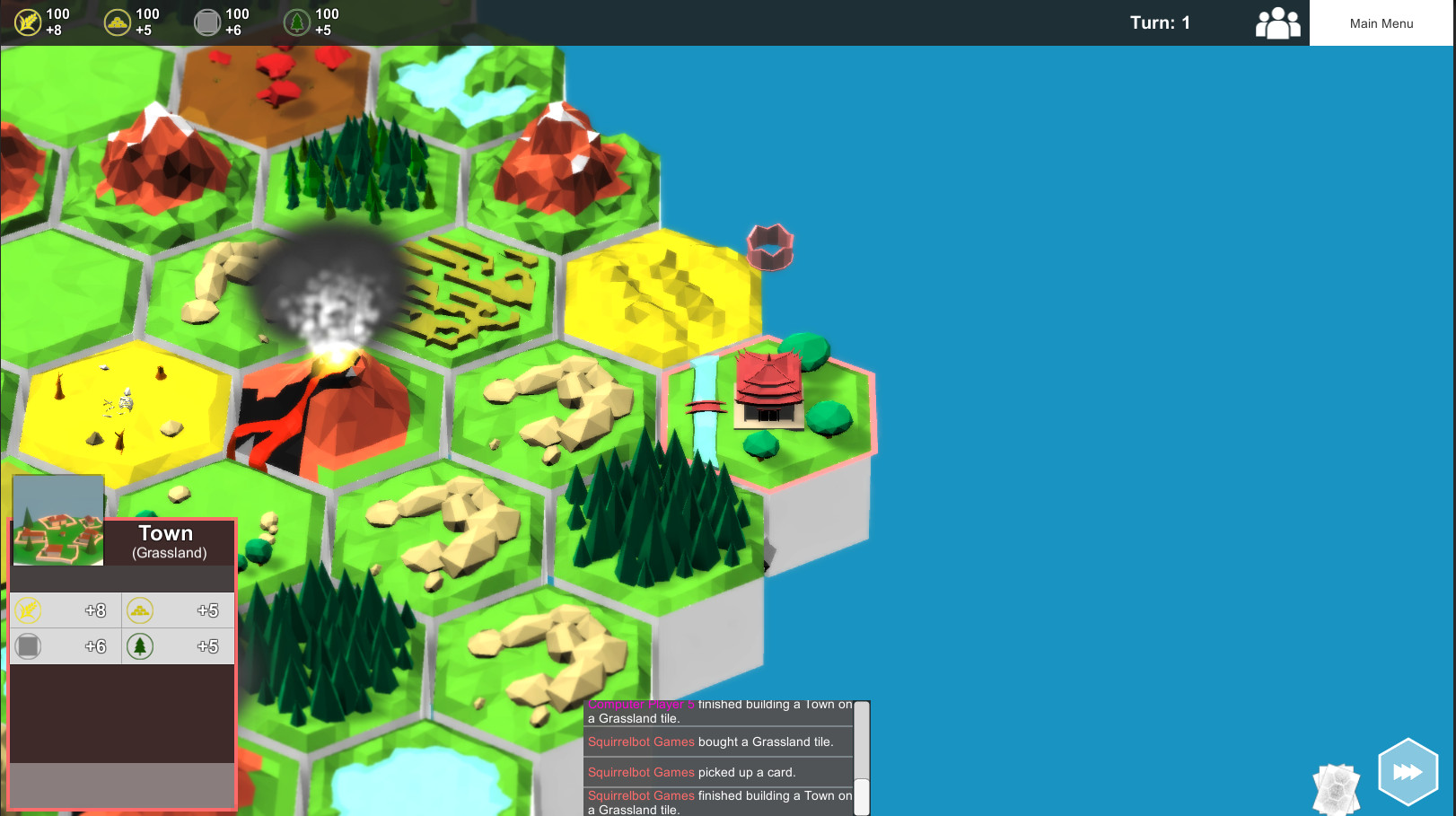 Current player turn and Actions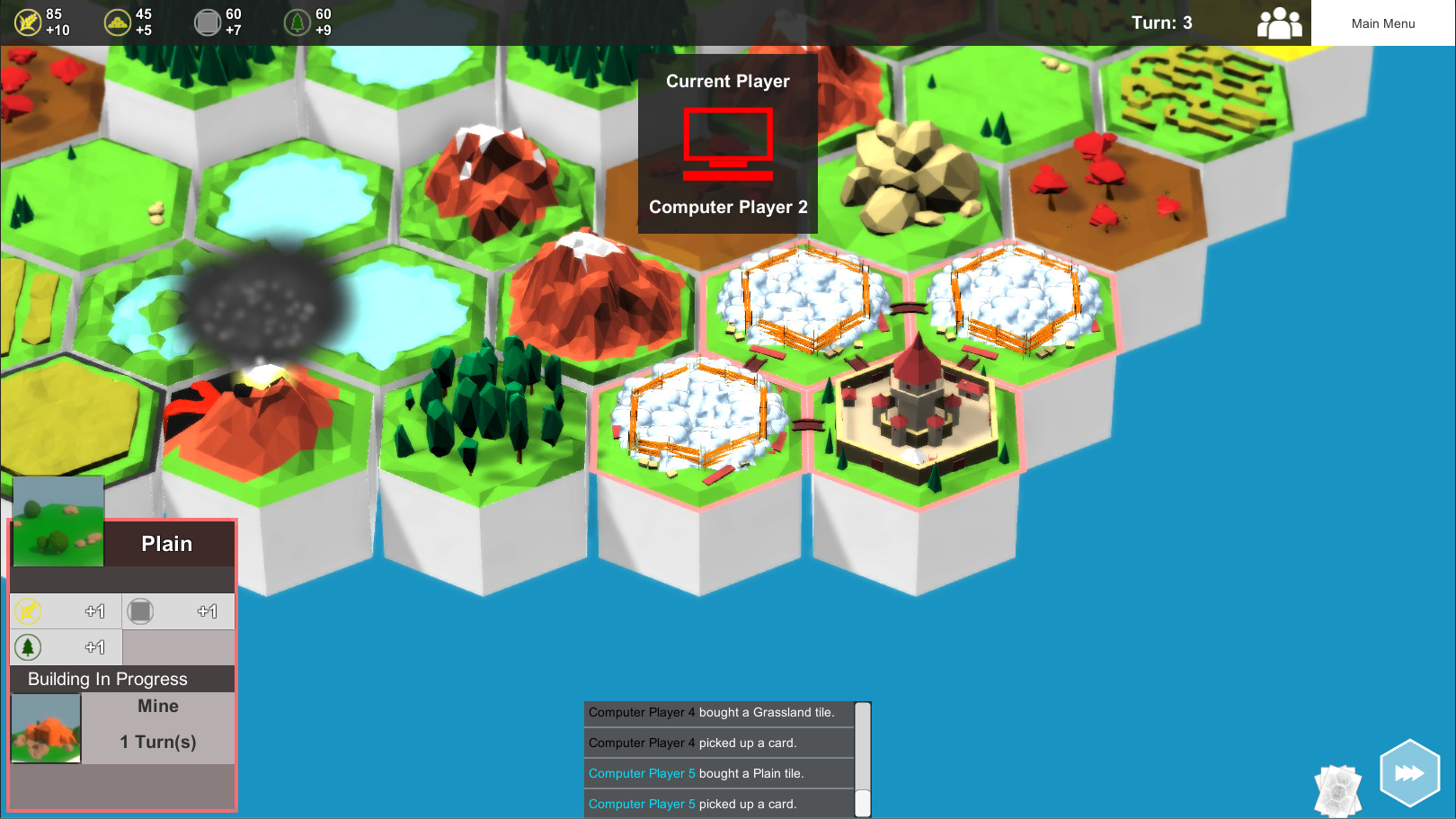 Hut Town Test for different building levels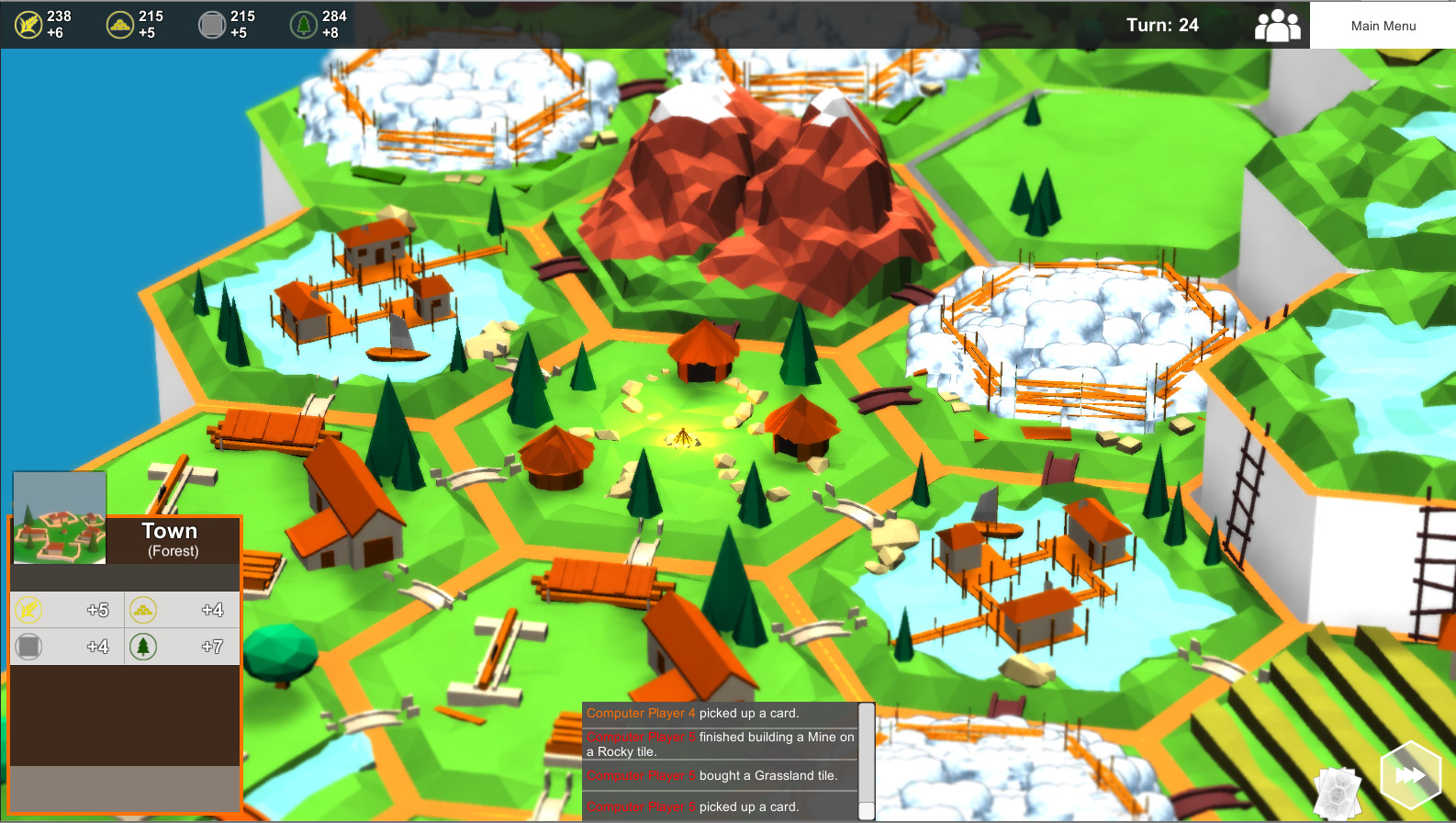 Start town animation.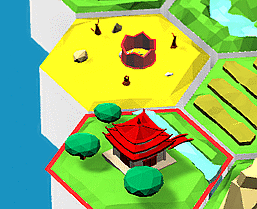 Thanks for checking it out.
Jay,
Squirrelbot Games