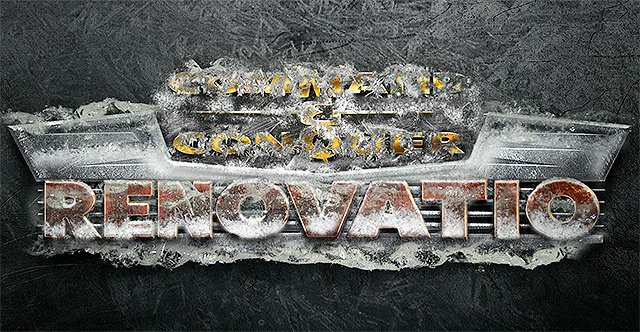 New Intelligence
HO HO HO! Greetings elves and scavengers!
You may wonder why this update is coming now, and not in time for the phase 2 MOTY voting.
Getting in the top 5 quite simply wasn't one of our goals this year, so we decided to rather use some more time polishing the update, giving you a nice christmas present instead.
It's Christmas time, and New Year's Eve is upon us. Santa is a bit late this year due to unforseen trouble with a couple of SAM sites, but the allies still have their tree up and ready, awaiting his arrival.
And lo! There are several presents under it, and all of you will the share of christmas eye candy that you deserve for being such good and loyal comrades!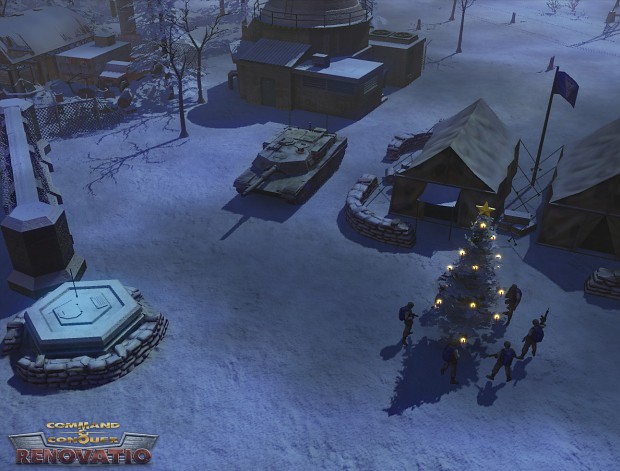 Spying Around N' Stuff
Be aware of the spies comrade. They can sneak into your base, steal your dirty secrets, and use them agisnt you! Make sure to get a couple of dogs to deal with the issue... and clear your browsing history, just in case.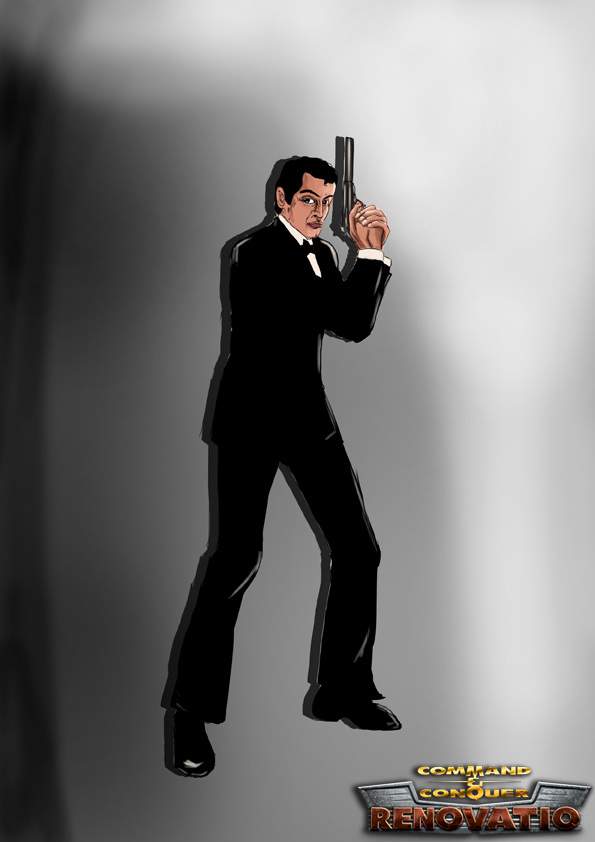 Intel Is The Key
Spies don't only come in disguise... they are watching you from the skies! The Allied intelligence satellite is hovering high above in orbit, and knows for sure what you did last night! (Even if you don't.)
Allied commanders can use this devious tool to reveal whatever area of the map they feel like... so make sure to smile for the camera the next time you step outside.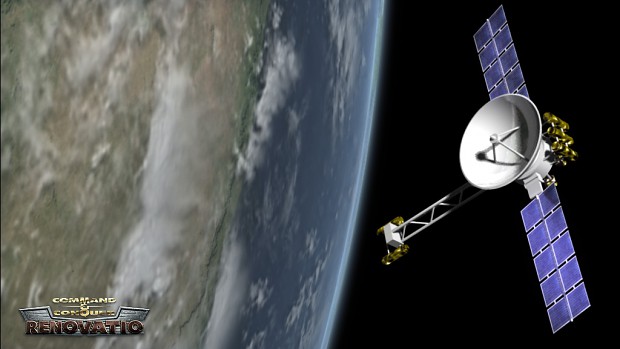 What Santa Brought This Year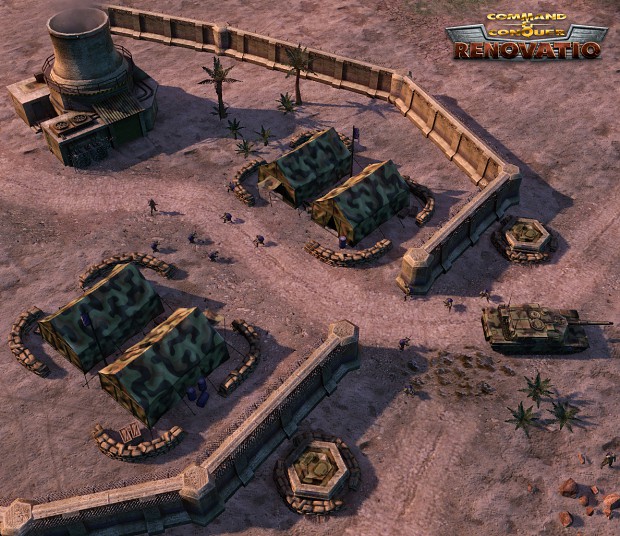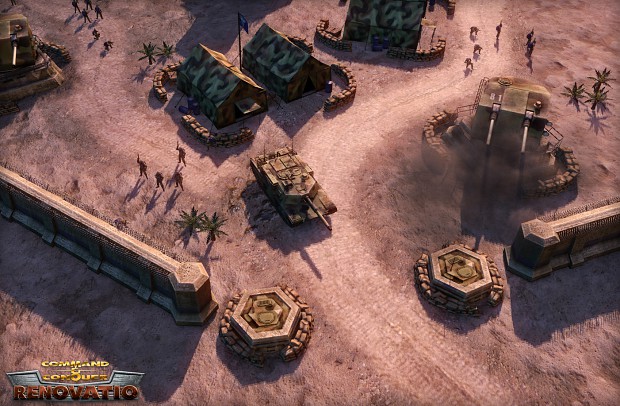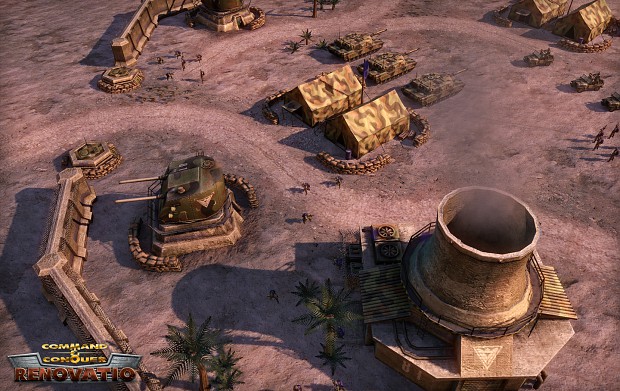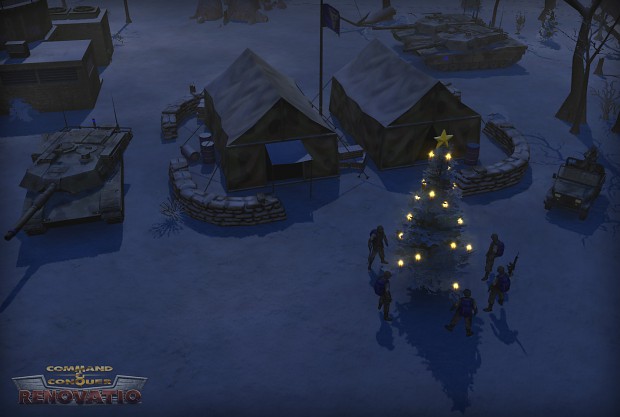 Feelin' Nostalgic?

Recruiting... As Always
C&C Renovatio is looking for people. If you are talented, like kitties, like to rub em against tesla devices (okay, not really), walking on the beach, and of course are a space explorer, just come.
*3D Artist - Simple & Complex, Environmental, Promotional & Conceptual models. You name it.
*2D Artist - Promotional art, Textures, Posters.
*Concept Artist - Promotional, Units & Enviromental Concepts. The Shader Model gods might allow this to get real.
*Voice Artist - Unit Voices, of course.
*Audio Artist - Music & Sound effects.
*Mapping Artist - C&C3 Mapping in great detail a must.
*PR - News & Blog writing. Just like this.
*Anything you can additionally suggest.
Send basic info (bio, specialties, examples) to one of the following emails:
Oleg - Oleg_Balzanov at yahoo dot com
Edgar - batnia8 at hotmail dot com
Or PM us here in MODDB anyway.