Hi everyone!
It's the tenth update, being accurate the thirteenth, but it doesn't really matter. We eventually have made a modest website for Frozen State. What means that if you want to know a bit more about the development, then it is the best place. You can also ask any questions on the forum and bring your ideas to the table.
As some of you has probably noticed, Frozen State is on Greenlight (concepts) and it's doing quite well. It's number 32 with 97% "Yes". Our team would like to thank everyone who gave his/her vote for Frozen State, it means a lot for us! If you still haven't seen it, go and check it out!
Let's jump to the more interesting stuff, the progress and changes that has been done. As I did mention previously, and already posted somewhere the Hybrid - Jackal has been fleshed out.Jackals are hunters cunning and dangerous. Even though, most of the Jackals do not have special abilities, they tend to form small packs 3 to 5 spices for hunting. This hybrid is dangerous, because it has developed some kind of communication skills, somehow they can communicate with each other, being miles away.Some people explain it very simply, arguably, Jackals' packs are grouped from infected who used to be family members or relatives, the preserved human part forces them to stay together even after the mutation. However, this sentimental explanation often can be heard from those who still believe that hybrids are humans and should be treated as humans.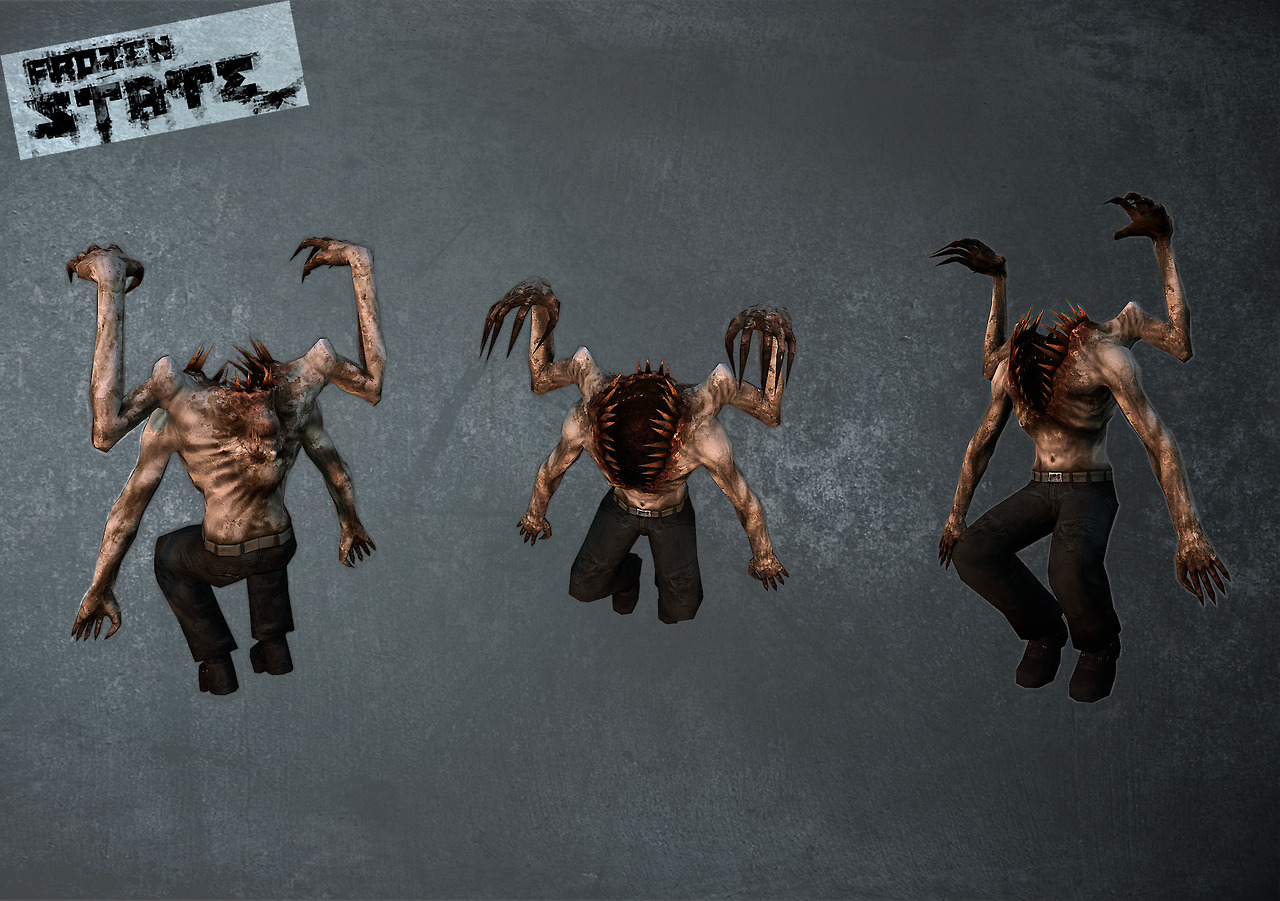 Another thing, it is weapons! We are planning quiet rich variety of weapons and here it is the very first batch.Realistic - primarily based on the really existing weapons, mainly from the period of the WW2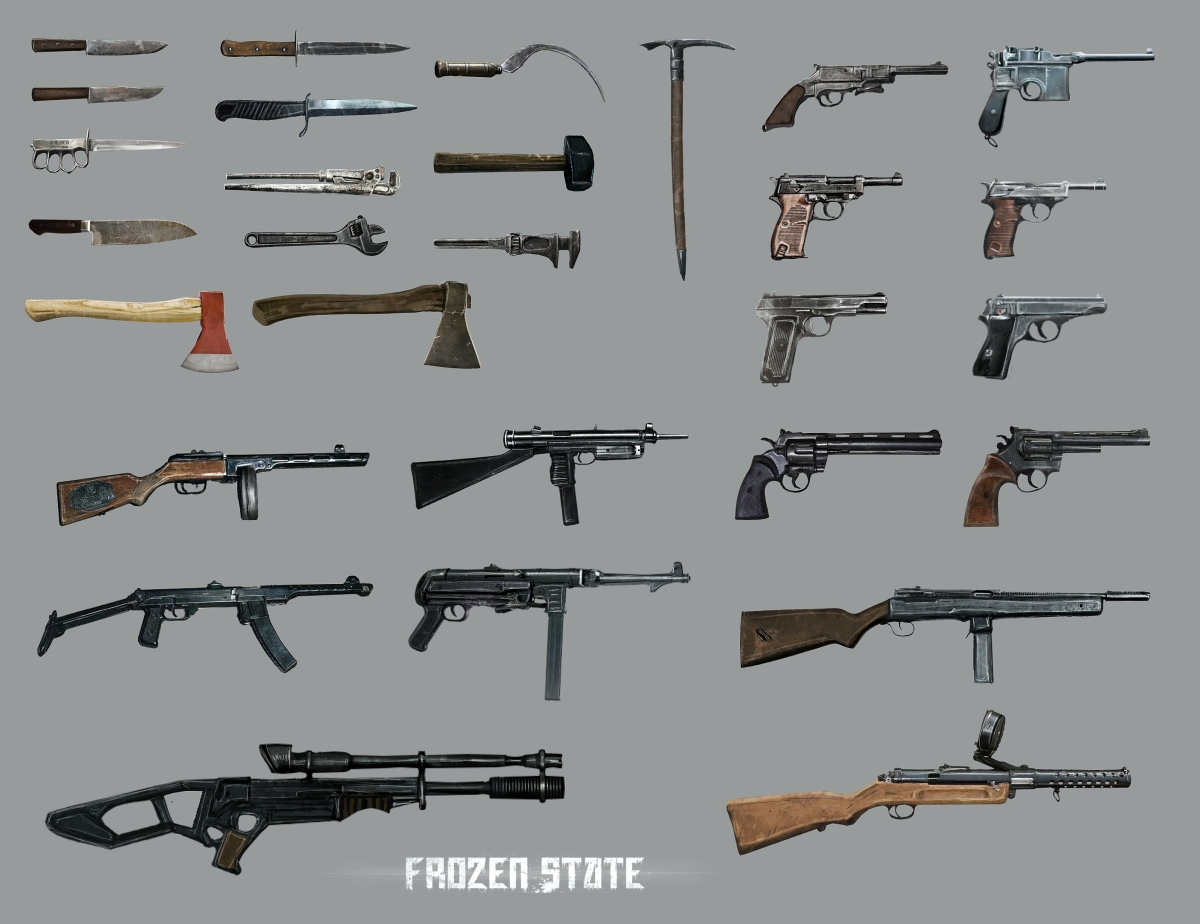 Futuristic - this my favorite: lasers, plasma gun and rifle, maser and some others the description of those you will find in the game.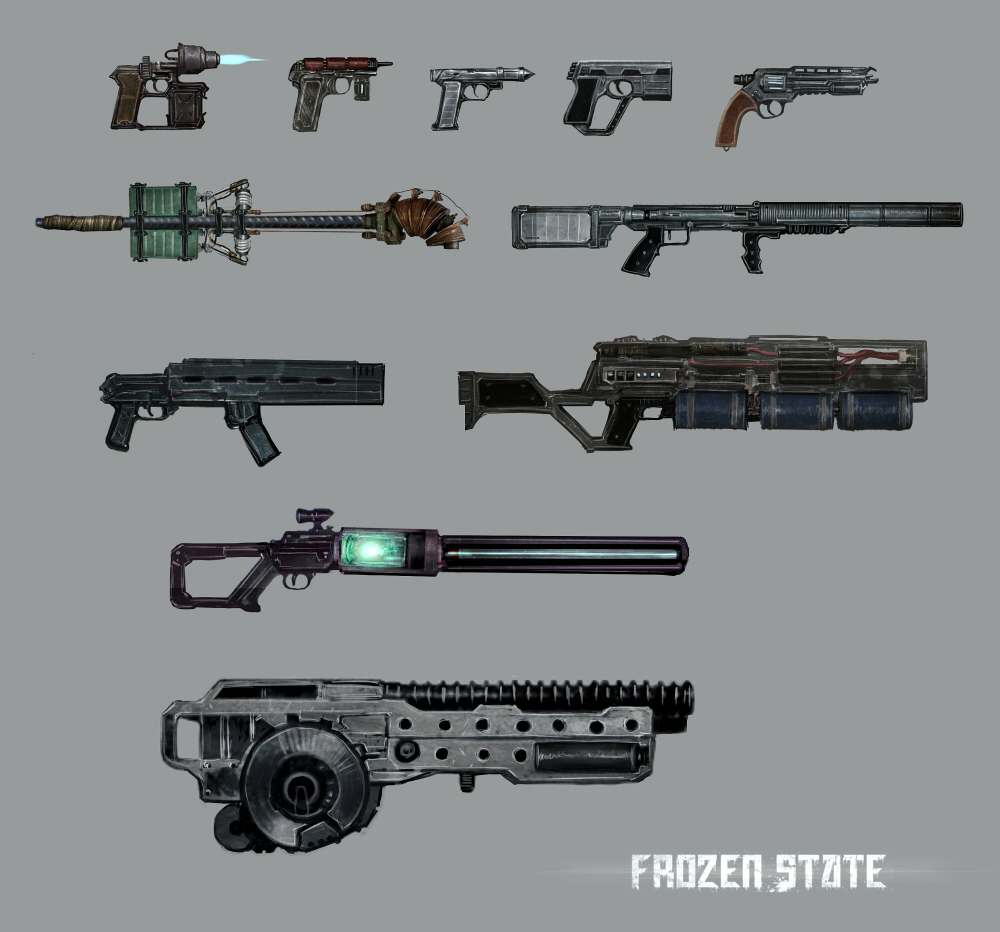 What about our plans?We spent almost a year on a pre-production stage, playing around with the gameplay, features and working out our own style. I think we've done it well, but it's time to move forward, now we are focusing on creating the core functionality and playable alphas. Another crucial changes are dividing the game into three, relatively large, episodes and adding multiplayer in later builds. This wasn't a simple choice, but it will help reduce the production time quite significantly and also we can consider your feedback and make the next episodes better.
Thank you,
Snow Arc team