Dear Modding Community,
As you probably have noticed, we haven't made any written updates yet, however those of you who have looked at our images, have realized that we are not just theorizing about modding, but actually doing so. Our modelers have been working intensely the past few weeks to bring you some more content such as the imperial base tile set, imperial base style clutter, and the terminator armor. Imperial bases are featured through out Shattered Lineage, housing the planets defenders and their arsenal. Artifice, one of our newer modelers has been working on creating these high detailed renders of the base. We look forward to him completing this gigantic task. Terminator armor is one of the strongest armored suits available in the universe of W40K, created from plasteel and adamantium, this armor can withstand the strongest attacks, hordes of daemons and foul xenos. Extra support allows for heavy weapons to be wielded, such as the feared assault cannon, making a terminator one of the most feared soldiers in the galaxy. Dark Messiah has worked extensively on perfecting this model, but sadly has noticed he has made quite a mistake, and will redo the entire suit. The newest model is the WIP Dreadnought though, but, whether you will be able maneuver a dreadnought will be kept secret, however, if you will be able to maneuver the dreadnought, then you will also be able to maneuver other vehicles. The first renders are already available to you and you will find more in our image gallery: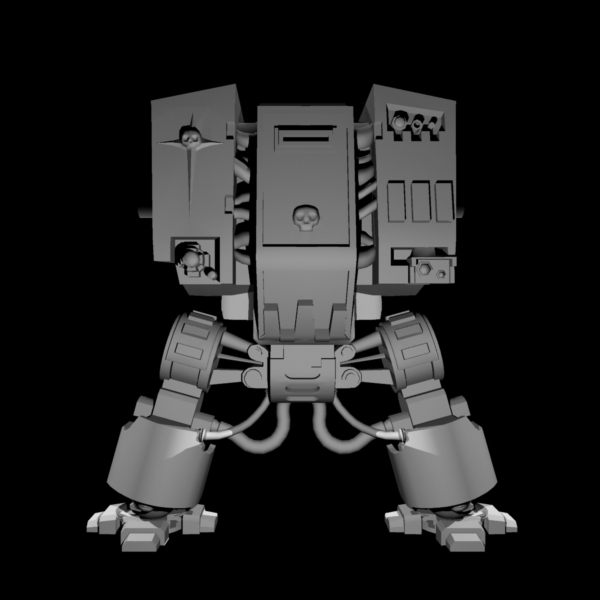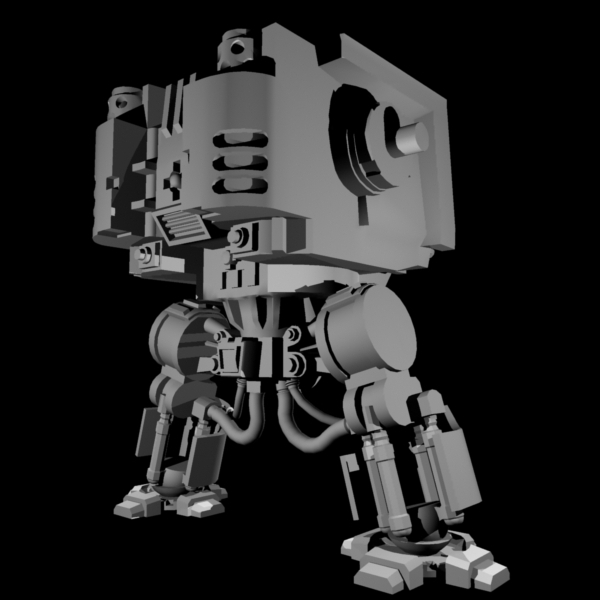 DarkMessiah is working on completing the Dreadnought so he can return to his prior task of the terminator armor. At the same time we are working on making Shattered Lineage a more in depth game, highly detailed and keeping true to Warhammer 40,000 lore. In our music devision Akir has been working on a lot of ambient music while Takeo has been fine tuning the story. Progress is slower than planned, but we are on the move and intending to continue to do so. Any of you can help us, even just by criticizing positively, but if you wish to do more, every modder is welcome, just register at our forum and apply to join. You don't even need modding skills to help, just a camera and 40K miniatures. Make photos of your miniatures, and send them to manuel@emotions.at and return_of_plague@hotmail.com, or post them in the Warhammer Library. These pictures will be used as reference images, so make multiple photos of a miniature, and the more unique the miniature the more photos are needed. Take the photos from the left, right, front, back, top and bottom, any photos are warmly welcomed. Lastly we are happy to introduce our new members alexandre_monnoye and Extirpation, both of them just joined on May 24th.
~The Shattered Lineage Dev Team
---smileyforall
---Takeo
---Revengous
---DarkMessiah
---Possum Man
---MXTach
---Artifice
---Sisp
---WarhammerTabletop
---KaboomMaster
---Akir
---alexandre_monnoye (New!)
---Extirpation (New!)