Version 0.5.7 is finally here! A lot of changes have been made in this new version.
All special effects (explosions, magic, etc) have been improved.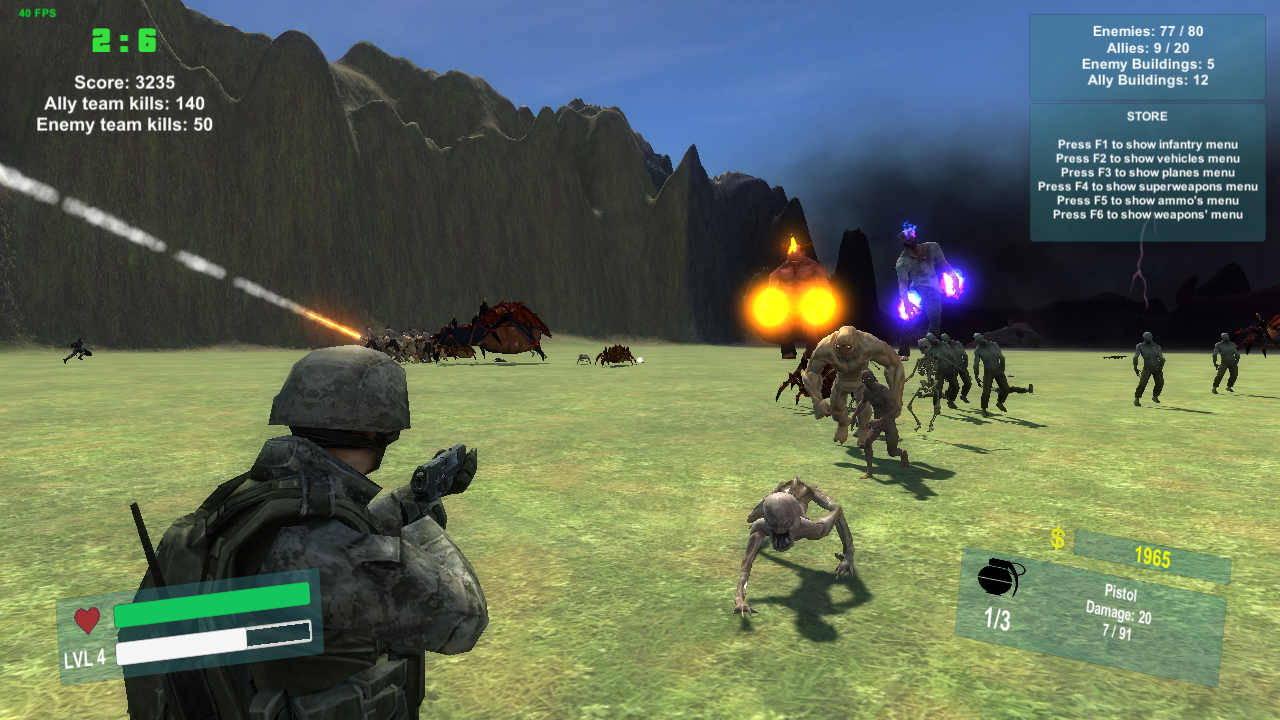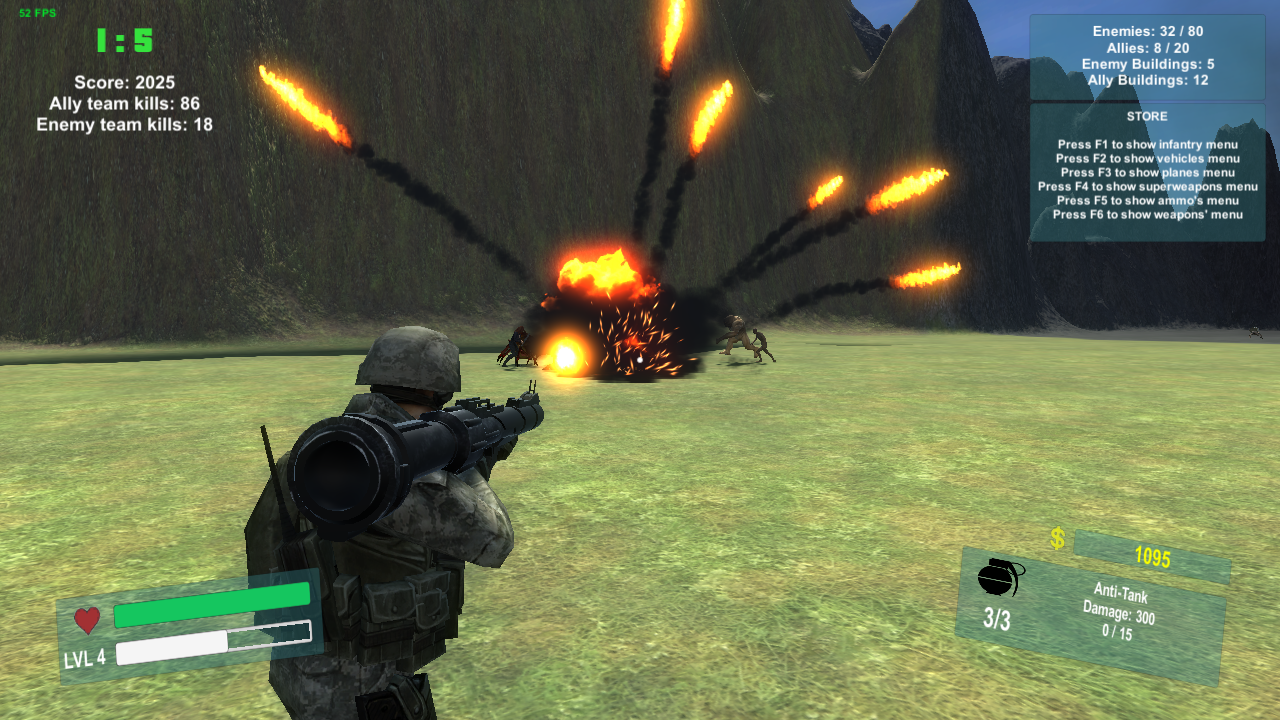 The sorcerer characters (Zombie giant, Cyclop and mages) are quite noticeable now.
Along with this, there are new enemies, allies and a new weapon. You should also check the new superweapon: the ICBM (hey there, Kim!).
Sadly, several maps have been removed: the Jurassic defense map and the Christmas defense (this one will be available again in Christmas). The game will continue to grow around mix of medieval and modern action, so some changes need to be made.
Check the huge changelog!
Full version 0.5.7 changelog
News
Upgraded to Unity 5.6.3p4
New weapon: flamethrower
New superweapon: ICBM. It deals more damage than the Atomic bomb
New allies: Anti-tank soldier, Flamethrower soldier and Anti-riot
New enemies: stalker and poisonous stalker (kamikaze)
MP5 and grenade launcher sound changed
Mage characters improved
Arcade mode has now different music tracks
All range attacks are now non-instant: you can see the projectile
Players won't be able to launch more than one superweapon of the same type at the same time
Store items like ammo and weapons now spawns infront of the player
Dinosaurs and Jurassic Defense map removed: they don't fit with the rest of the art
Mountain defense and Akihabara defense level now have only modern soldiers as allies
Added walls to enemy base in Akihabara defense
Underground Terror level added to Classic Last Stand maps
Outpost defense map improved
Abandoned Warehouse map works now on Classic Last Stand and Survival game modes
Christmas map removed until Christmas
Improved AI target detection
Improved blood effect
Improved fireball and meteor spell effects
Improved explosions effects
Improved pickup audio (ammo and medics)
Improved bloom effect
Improved audio management
Improved cartbridge eject effect
Fixes
Money is no longer shared on Deathmatch
Fixed tanks on network
Fixed boss music restart on boss death
Fixed several characters don't dissapearing on death (arcade mode)
Fixed grenade pickup message
Fixed death effect sound on head damage
Fixed player's lamp light on player
Fixed lighting on main menu
Fixed player's spawn points on deathmatch for several maps

Fixed enemy spawn points on Underground Terror level (Wave survival)

Known bugs

Sometimes the player can't buy things from the store in Underground Terror map (Classic and Survival game modes)