I have been working on the version compatibility issue and it looks like I might be able to resolve that problem but only time will tell... I'll report my progress in future posts.
I have also added some new elements to the mod which I think help complete the story. It now looks like there will be ten levels, not eight levels to this mod.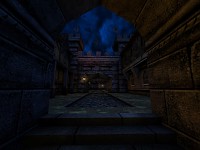 I'll be posting a video next week.