Hello dear fans,
We know you are all very exited to have the release of 20 november. We ourselfs are too! But for now I am gonna give you the main Idea what might be in the version 4.
We will go on and make a version 5 is people are still following and supporting us.
Now for the facts:
- All new unit sounds! Droids will be droids and clones talk like the ones in the new show!
- Clone Wars themed music
- New units that are going to change the tide of war!
- More exiting maps and places to fight with.
- New heroes (with sounds) such as Delta Squad!
- More infantry based levels, no more walking in with AT-TE's and blasting the place to hell.
- New unit stats. (Further explaining below)
AND MUCH MORE! Including a Easter Egg.
Now for the unit stats:
- Clones, you get a lot less clones in each company, but compared to droids: They kick butt. Also, only on kamino you can make clones for a reasonable price, everywhere else they are 600 for each squad. So protect Kamino!
- Droids, they are now bassically useless. But you can make lots of them very cheap and very fast.
- Vehicles, They play a less important role. Nevertheless some have been upgraded to more realistic terms. for example: the AAT is now slower and stronger, like in the movies and shows.
Space:
New Units make new battles, will you be able to stop the mighty malevolence or will you spare your fleet to fight another day?
Maybe's:
Customized clone units. Command commander gree and green company or the ferocious 501st legion.
This is maybe becouse somehow there are problems with the skin.
In other news, Ozzy has just finished the all new Utapau map.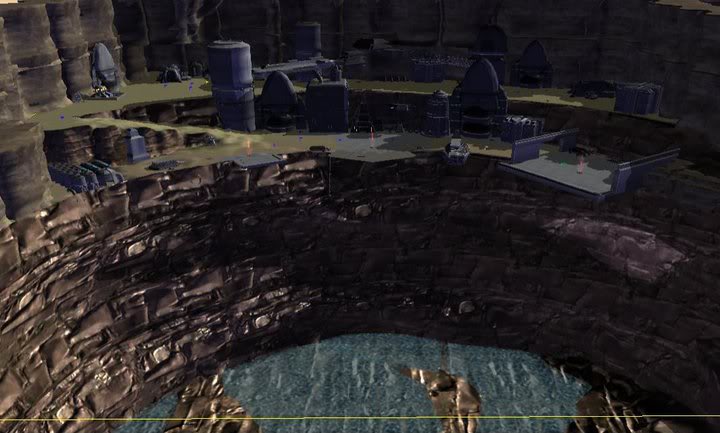 Now about the point of version 5.
We are trying to give you feeling as if you were commanding the troops in the series. Thats why most of our units in version 5 will be based of the 2004 series, the new animated series and games. Version 5 wil include the new and units becouse we can't get them in now, sorry to disappoint you guys. Offcource there are more seasons for version 5, but if I would write down everything it would not be fun anymore, right?
Have a nice week and stay tuned!