Here we are! I'm a little more than halfway through development and steaming along. I think, before I begin it will be funny to note that since taking up this project, I have ironically suffered several fevers! Once, from a Tetanus shot, another, from a bad sinus infection - and finally, not long ago - food poisoning from a bad hot dog. What did I do while ill? Worked on this mod of course! This mod is the beginning of my dream - and I worked on it while suffering fevers. So that may just make it a Fever Dream by proxy! Yes, this mod lives up to its name in at least one way so far!
Passing on! I've finished the bulk of this singleplayer experience and have been playtesting like mad - hitherto, I knew the pack would be short (As I've let you know many times); but how short, I had no guess...now for the first time, I'm able to get a more accurate estimate of length. Expect 20-30 minutes of gameplay, my chums!
First, before I show you some more visual tidbits, I'd like to take the time to more properly introduce you to what spawned the idea for this mod in the first place...My solo musical endeavor, "Ague". Half-Rats is the man I created and play on stage - and "Ague" is what I call the act. The tale behind Half-Rats and his act "Ague" was originally only to be a short background story - to coincide with my music and to force people to like me more. Well, it got out of hand...it ended up turning into a novella...I registered it with the US copyright office as a measure of prudence and that's when I had the idea that it could be much more than words on a page, some pictures and music...I could launch all of this into a fully-fledged multimedia experience! But I had to crawl before I could walk, so I elected to expand the mythos a bit and bring it to life via a Half-Life mod...So I began and that's how I came to know all of you fine folks! If you'd like to know more and hear more, you can visit me here:
And you never know, I could come to a town near YOU! Drunk...and with weapons...Just like in my mod!
Now that that is out of the way, here is some recently-photographed scenery!
Here, you can see the stove works...There is a lot of "Work" to do here...just as much work as there is ways to DIE!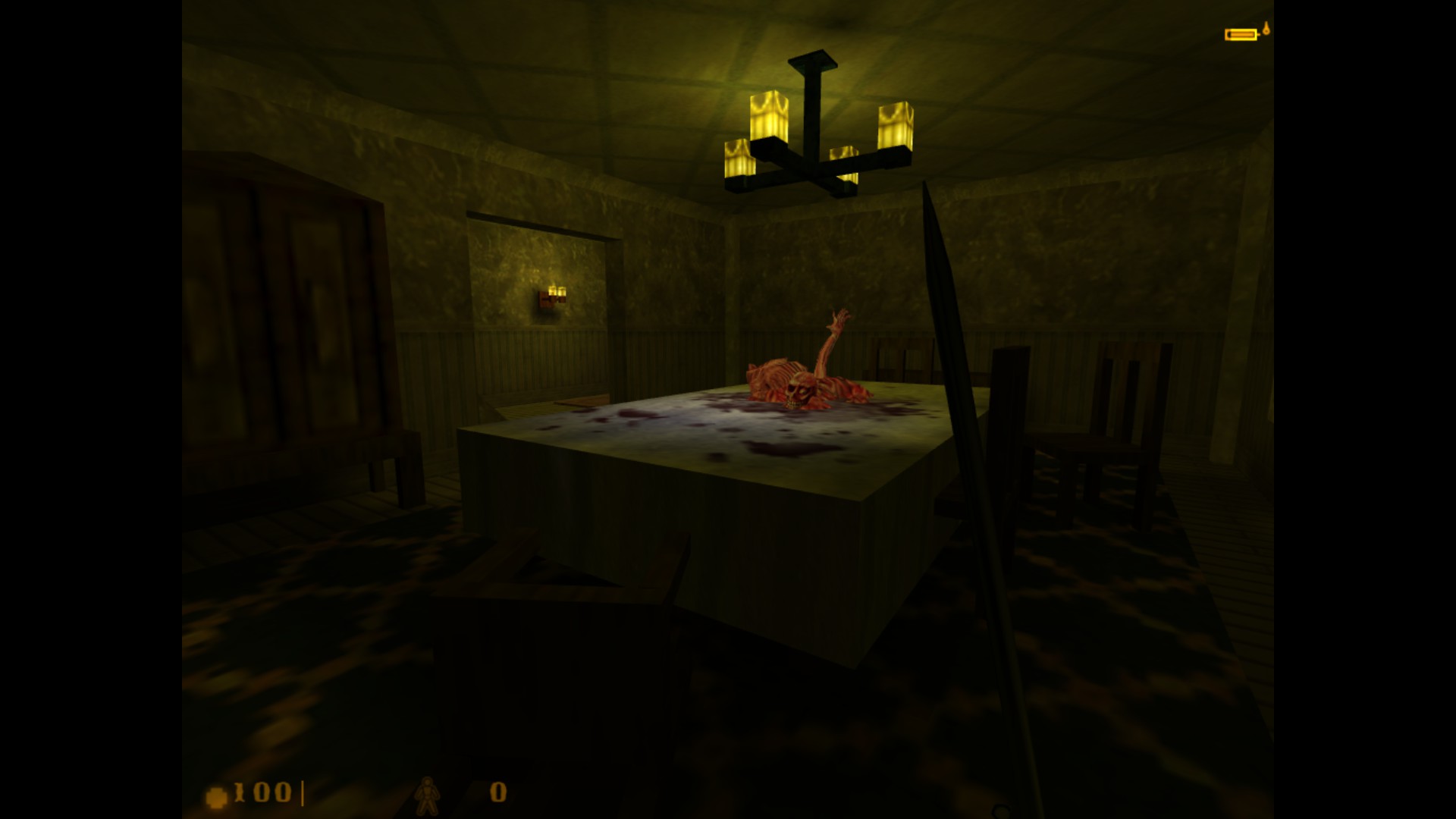 Hungry, you say? Dig in!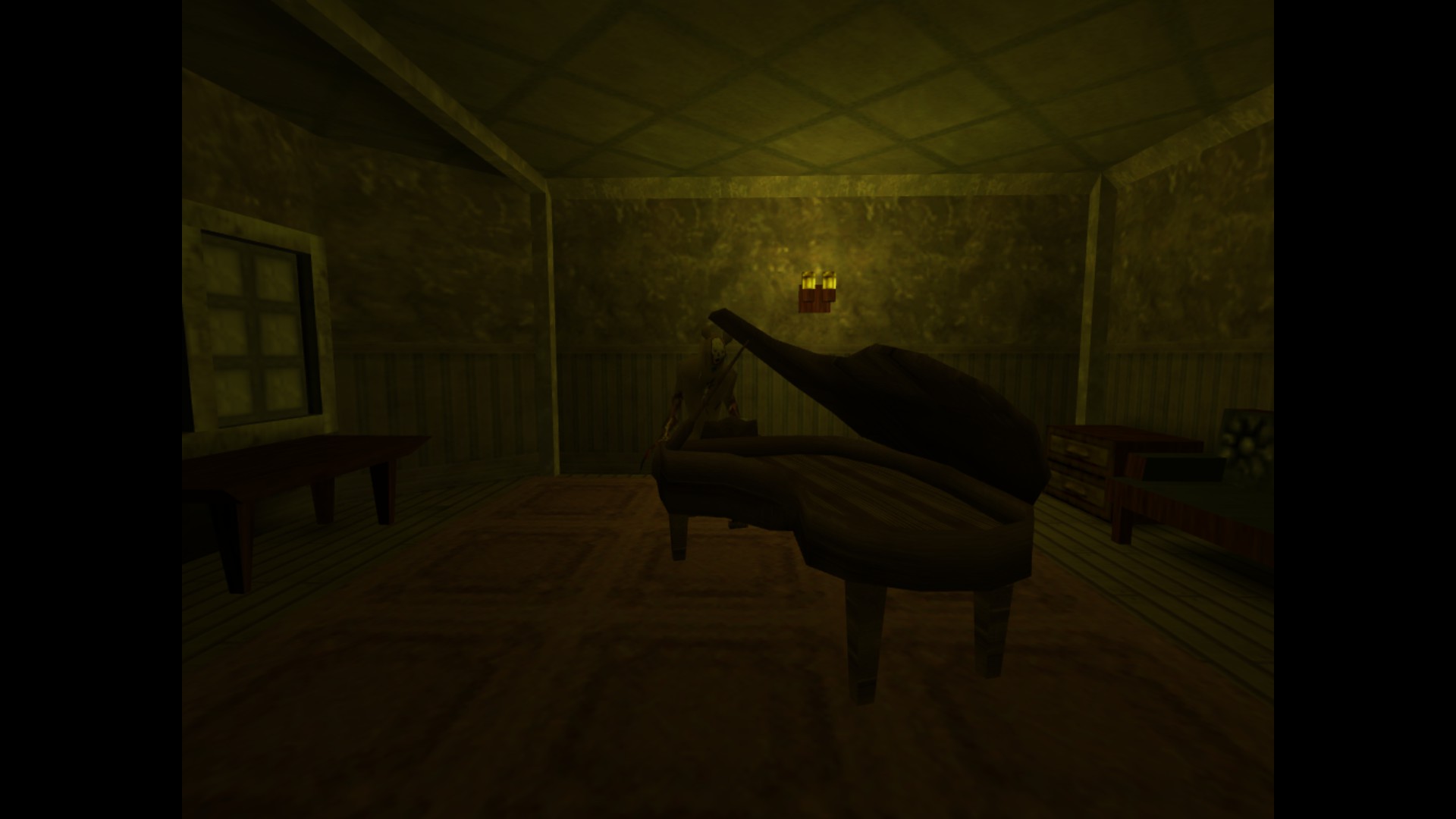 How about some entertainment after dinner in the sitting room? He's a natural, albeit a bit sensitive to criticism!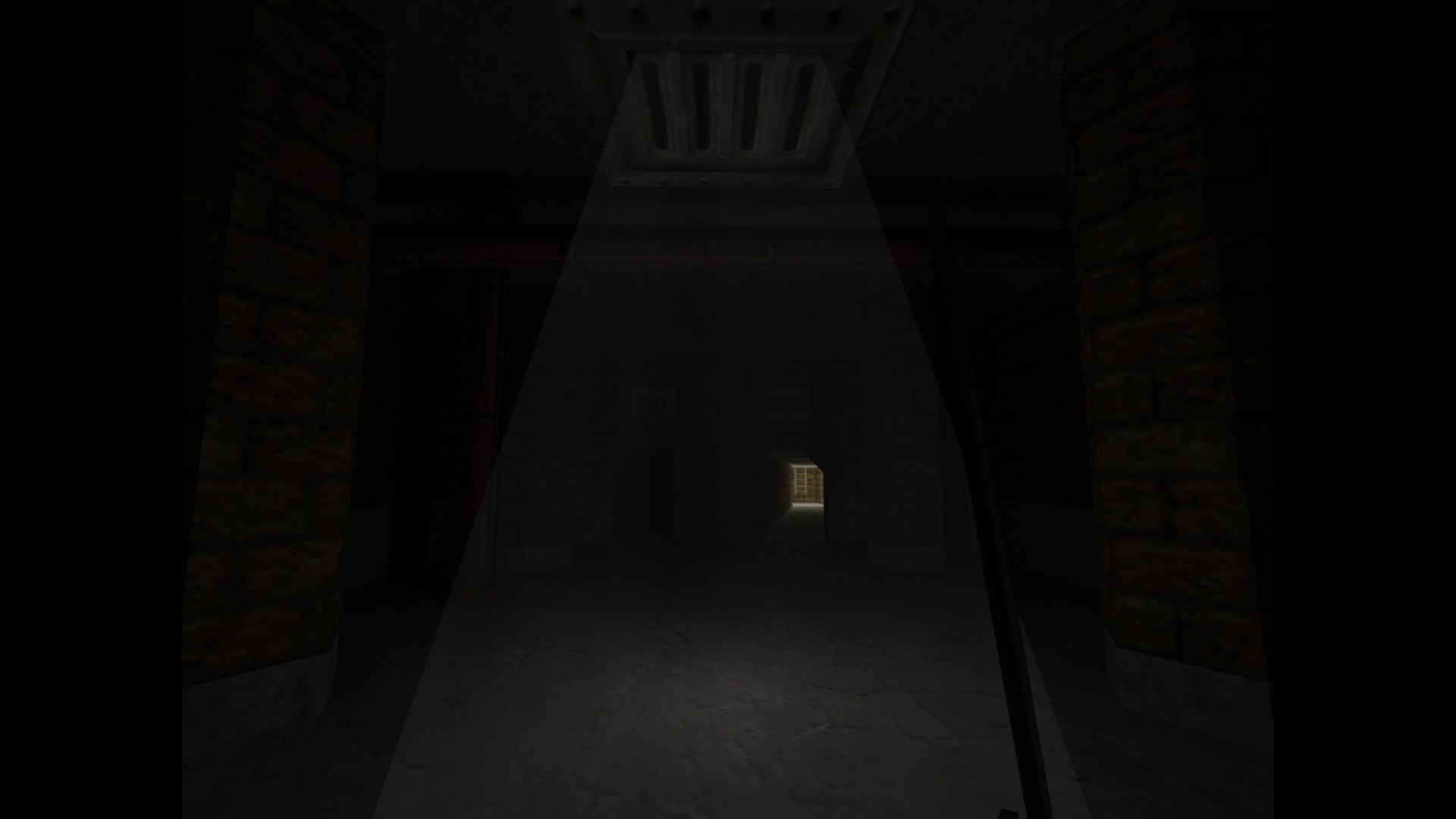 Oooo! Atmosphere!
Now, introducing a new enemy! One of the seven you'll encounter in HRAFD!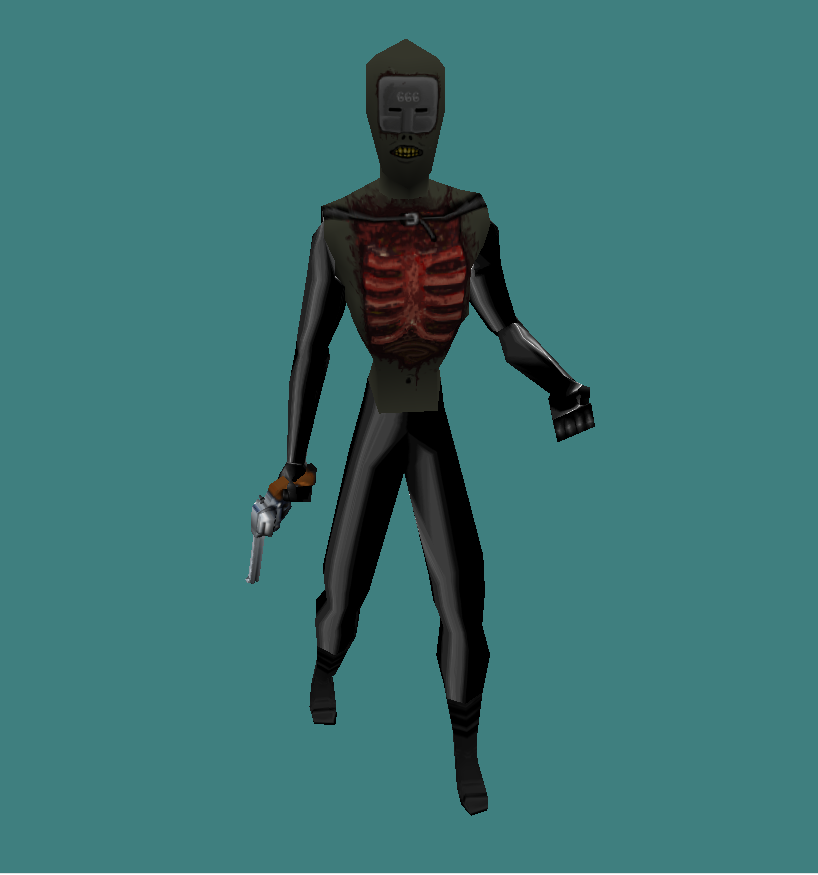 This Assassin is quite...Sassy. It stands to reason, seeing as it's from HELL! One of four enemies in the game with ranged attacks and subsequently, a major pain to you and yours. Watch your back!
That's all for now! Here's the picture of the day: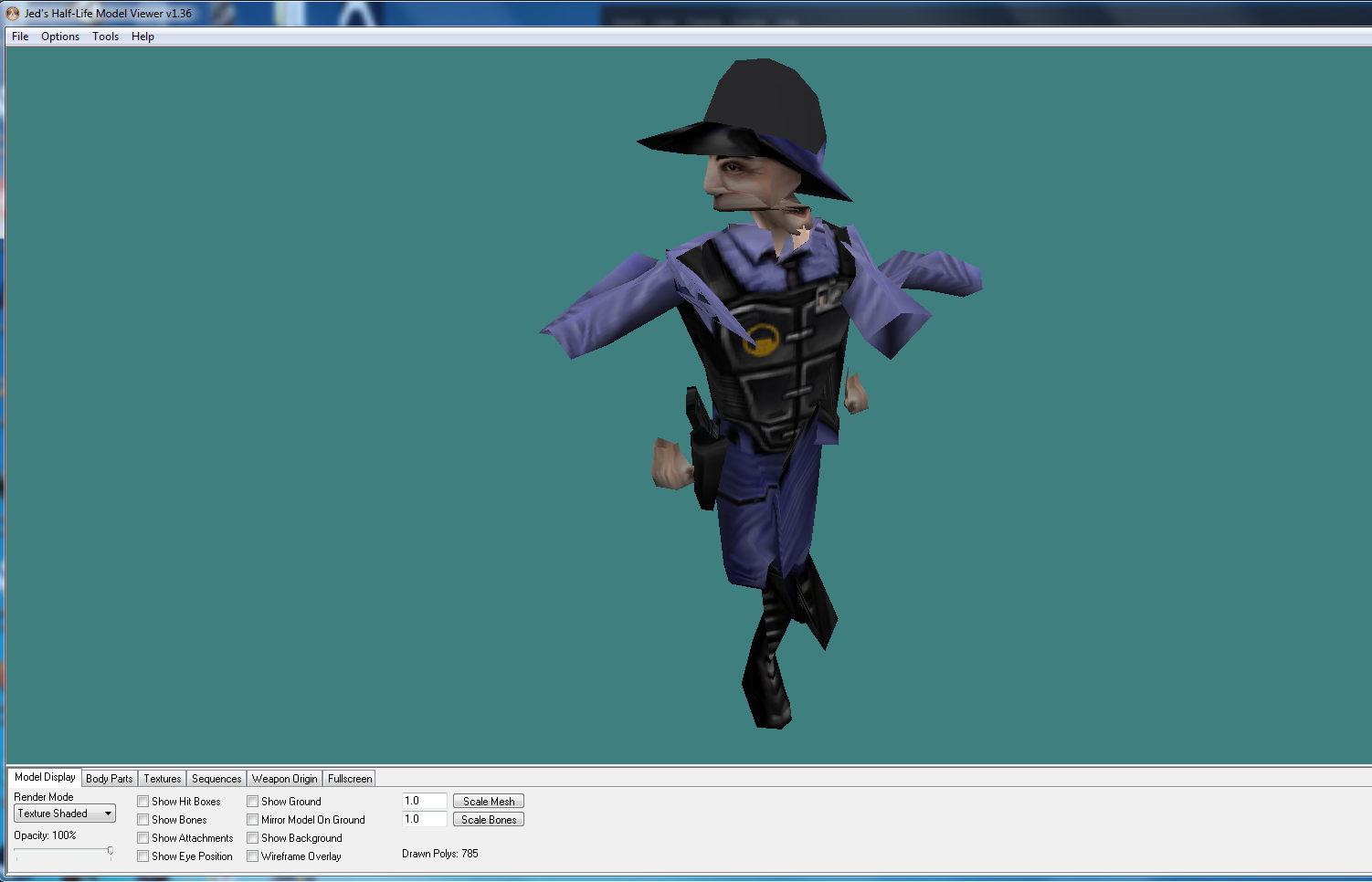 I know how you feel, Barney...I get the same way when I get a compile error...
Thank you for your time, support and wisdom, modding community! Stay tuned for "Half-Rats: A Fever Demo"! Coming next month!