Greeting's Outlanders and welcome back to the warm corner of a large block of mass hurtling it's way through space and time that we like to call home to our blog post.
Today's topic is only slightly off topic but we are super excited about it here in home studios. For as the world eagerly awaits for Outland 17's release date the heaven's opened and pearly gates parted as the developers of the Unity engine publicly declared that all core functions of the engine are now free to use. Not to mention that the Steam OS is proposing similar offerings.
This is a game changer. Not just because Outland 17 is built on Unity, but because recently indie developers are having more and more doors opened to to put them closer to the level of major developers.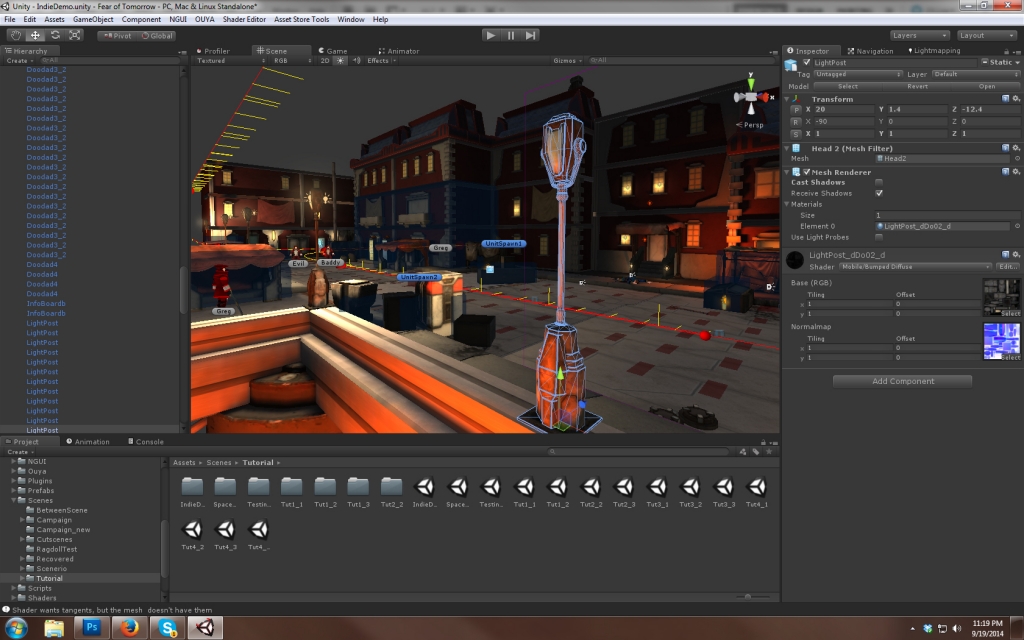 With free engines on the market we can only hope to find the next Minecraft or Braid lurking on the less than distant and now with considerably fewer clouds horizon.
Of course this means big things for Outlanders. With open licensing reducing the cost of play testing you could potentially expect to see Outland 17 released on multiple platforms. So let us know where you would like to lead your own revolution whether it be upon the plains of Android, the dark depths of OUYA, or that ever chipper iOS.
There's still a lot to test out to see how this can further improve our game but we have finally released our first public alpha demo for our fans to try out. You can find the Windows and Mac build here on IndieDB in our downloads section. Hope you guys enjoy it as much as we're enjoying working on it.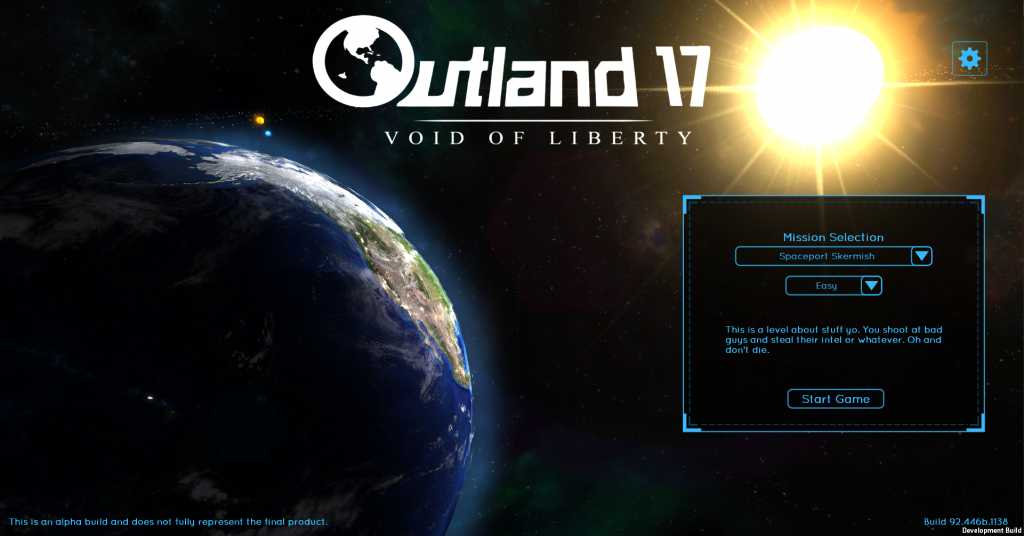 Well, that's all for today, keep your eyes on the sky for more announcements as the Outland 17 Kickstarter draws near.