The Heavy Air Support Unit of the Red Alliance
Is it a bird... Is it a plane... It's a flying tank!
Faction: Red Alliance
Unit type: Tier 2 Air Support Unit
Good versus: Light and Heavy Vehicles
Bad versus: Aircraft
---
The Chimera is basically what you get when a tank and a chopper meet and have a child.
The "finest" gunship of the Red Alliance, the Chimera is a flying mastodon that is armed with a dual high-caliber revolver cannon and can completely annihilate enemy armored columns in mere seconds.
Heavily armored, it can take a lot of punishment and must absolutely not be underestimated. Loved and revered by Red Alliance forces for its reliance and resilience, it has earned the nickname "Flying Fortress" amongst the Alliance's pilots.
Gameplay-wise, this aircraft has about the same firepower and resilience as an average tank. It also has quite a good moving speed making it the ideal quick response support unit. While it can be considered as the perfect counter against vehicles, it fares quite poorly against structures and infantry (especially en masse).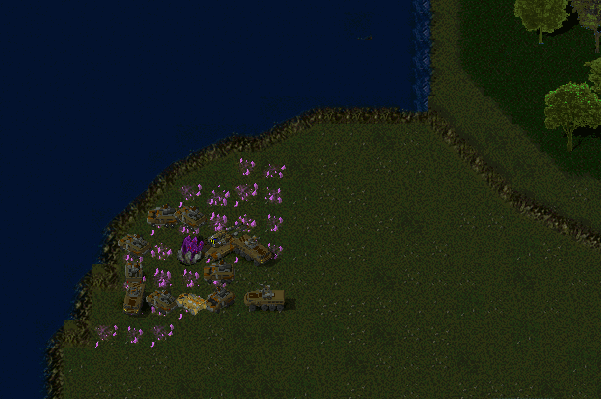 Not enough anti-air units? How unfortunate~
---
Written by Antoku and MartinMb.
Voxel model by Antoku.