Unidentified alien vessels
In sins there are always neutral ships in gravity wells, these ships will be replaced with TNG's aliens of the week vessels. In the show these vessels were often redresses of ships seen previously on screen.
This mod will use those ships, with each having a different role. The ships currently planned as neutral vessels are:
Talarian observation craft - Light frigate
"The Mondor" - Anti Fighter
Tamarian Vessel - Long range and or Siege frigate
Talarian warship - Heavy Frigate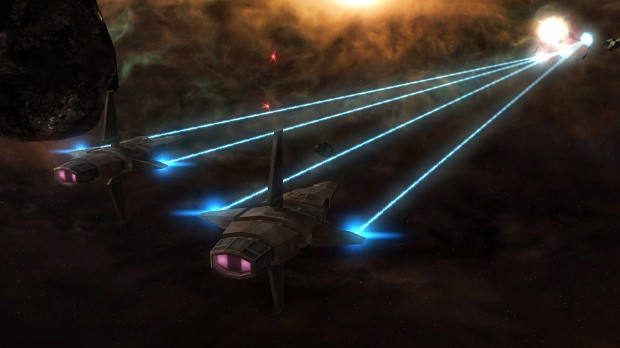 As sins veterans will know gas giants and other worlds that cannot be colonised have pirates around them, these will be occupied by one or more ferengi vessels.
More screenshots up soon!