"Unforeseen Consequences" Sigh
Well i had been recently preparing to the go for an early stage alpha release with a map ive been spending lots of time on. Last night i stayed up in the late hours attempting to get things to work. We had issues on players connecting to a server outside of a LAN. My cousin Jake and I had boiled it down to a coding problem.
The problem is within the server dll, it has an error message of "Host_error..IDLLfunctions....DLLInit returned false" but this issue is well out of our hands as none of are team members have a great amount of coding experience. i believe it is something to do with previous valve coding because it doesn't seem to be affected by any changes of the code i have made. the error occurs during both a listen server and a dedicated one.
I am just putting this out there that if you are an experienced coder in C++ who has worked with the source engine before, that shows a keen interest in the mod you are welcome to join and help this mod continue. otherwise it may be quite a slow process on getting the mod to proceed.
other than the issues that we had ran into, we had fun playing on the map. and here are a few screenies of the map and playing it in Hunted 0.02A.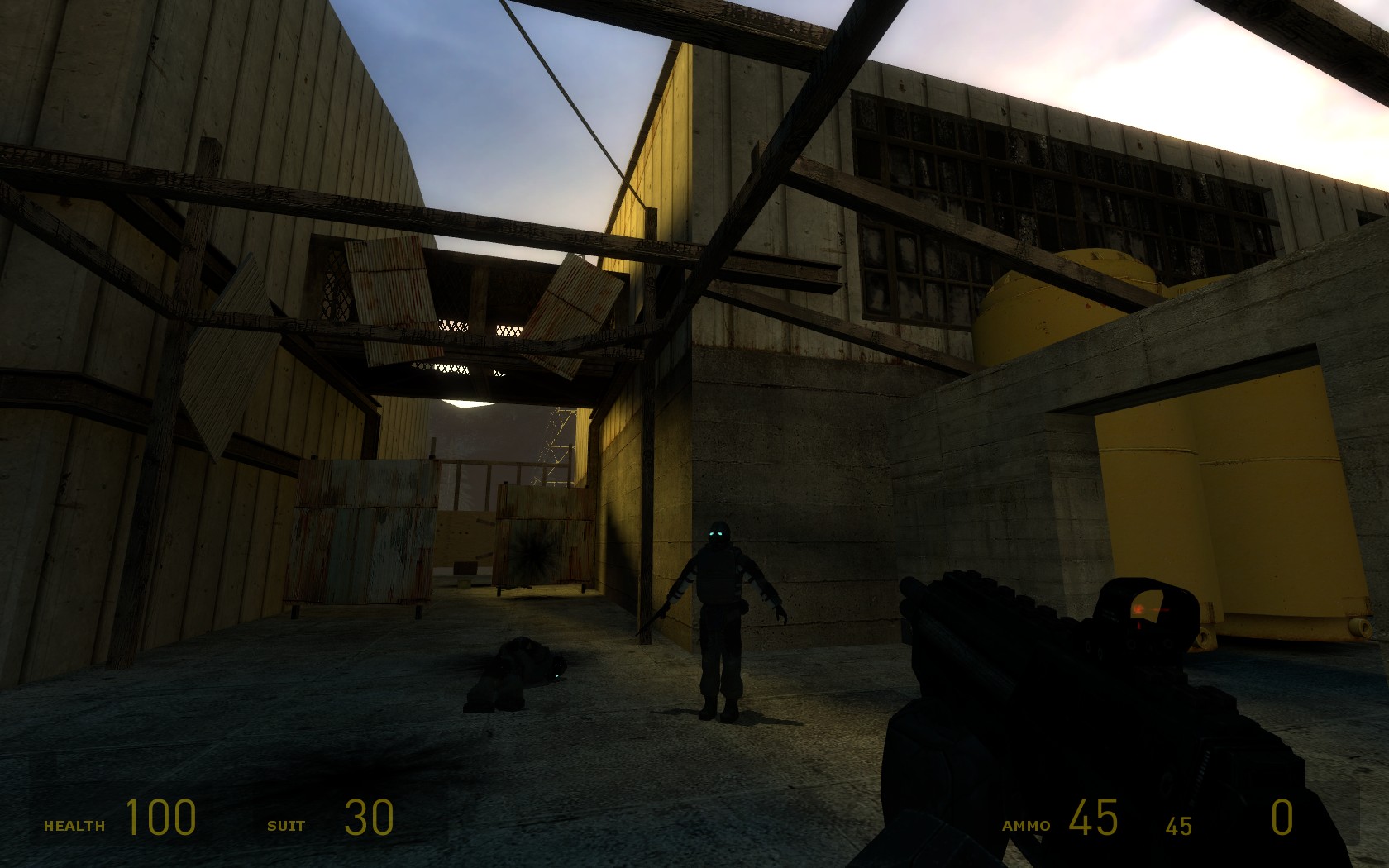 Dont mind the idle animations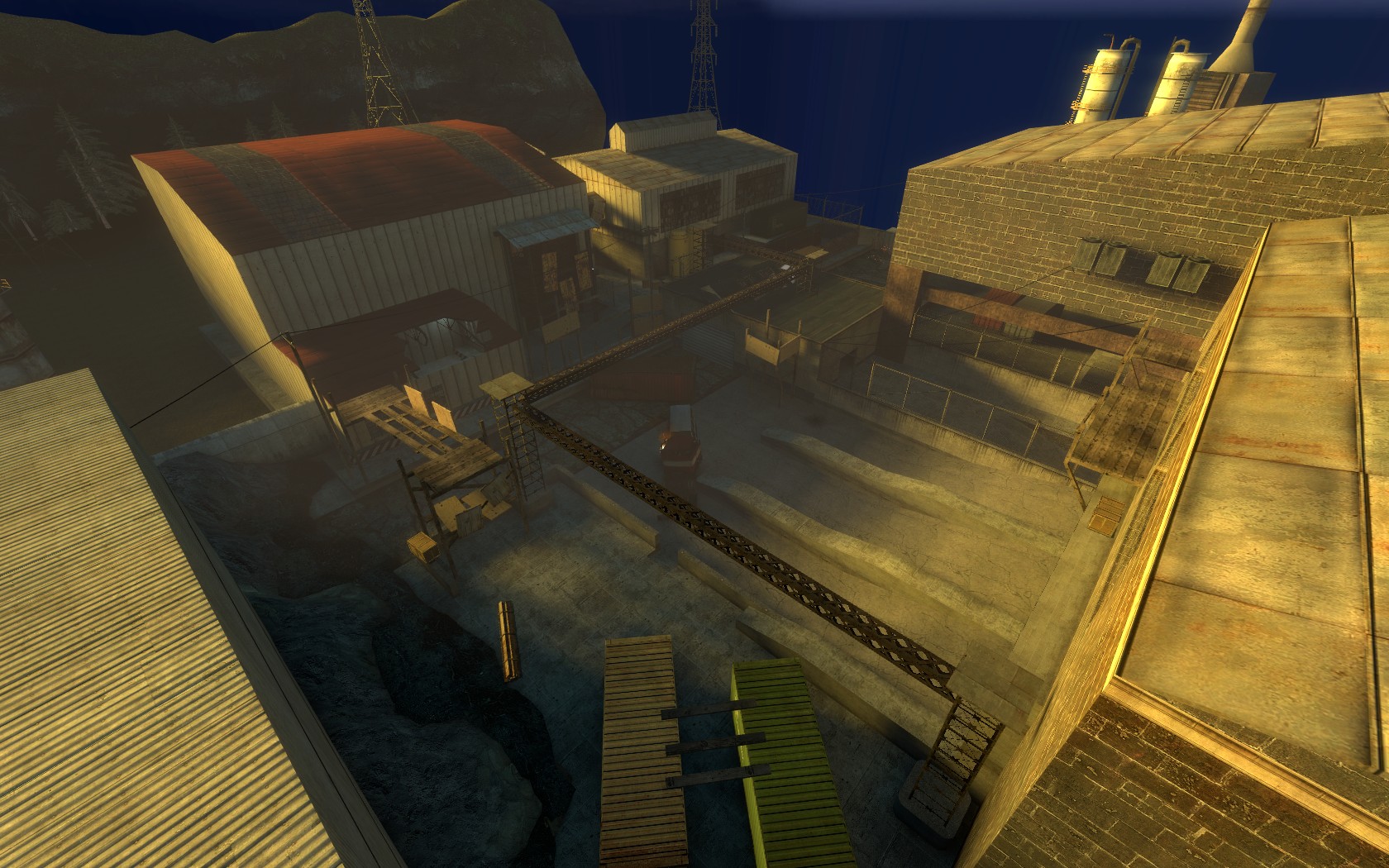 Pre-Alpha overview