Whoah. I can't believe it's already been 2 years.
2 years...
I guess it's true that time passes faster when you keep busy. I certainly didn't feel those 2 years pass. So much has happened for me, and I am sure things have changed for you as well.
For those who do not know, I have spent these 2 years working on the game Insurgency
Since the game's release we have been constantly releasing free updates and free DLC with new maps, new weapons, new game modes and improved content, the game has evolved in so many good ways, and it's been a blast to work on this, it has many of the things I love in a game, mainly tight gunplay and intense action and effects.
But that's not all I've been doing during this time, many of you have been sending me messages and posting comments, asking questions about Chapter Two and the future of Underhell. Some of you may think it's dead.
But it's not
Underhell has never been developed in a traditional way, I can realize that now that I am part of an actual game development team. It's been created in a very specific way which allowed me to make sure all the aspects of the game matched a certain style and fit in a certain way, and even if I had to make sacrifices or let some things go due to lack of personnel or time, the formula has worked so far.
It just takes a lot of time.
And that's really all I need from you at the moment, some of you have been asking to send donations, but I would rather not. It is true that from now on I want to be able to pay every team member that will work on this project, and therefore the financial side of things is a new concern, but this is all part of the process of making a game, and it will be dealt with in due time.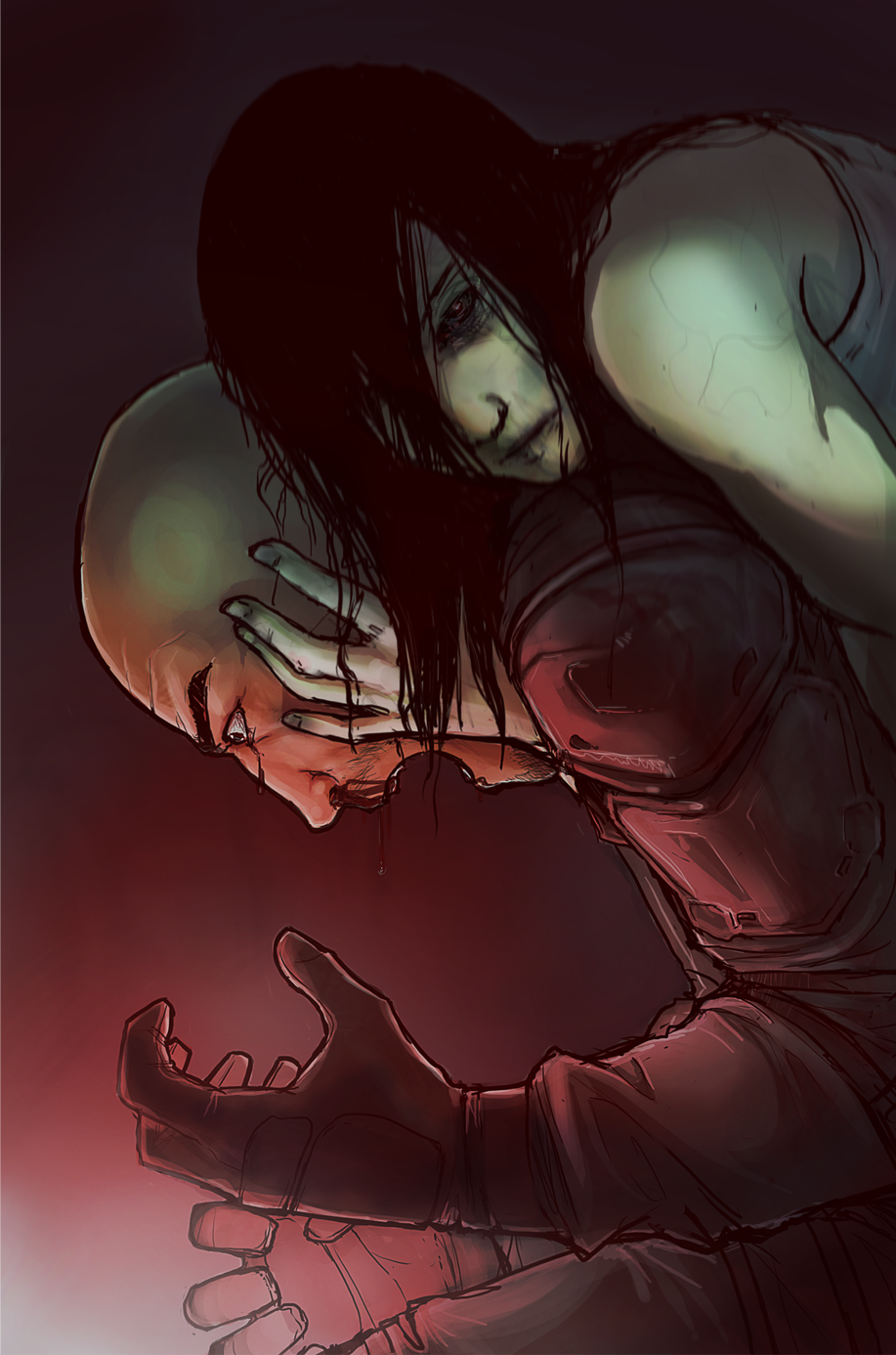 Some art
All this cool concept art has been created by Paxilon, who I have decided to hire after seeing the art work seen above. She was able to bring to life designs for future characters that I have had in mind for years now. There is plenty more of Character Concepts, but some of them would be spoilers, so here are a few of the non-spoiler ones.
The future
I am currently working on other projects that is true, and I am not spending as much time working on Underhell as I used to, that is also true. But that doesn't mean it's dead, and that doesn't mean I've given up.
I've said this many times, but after a while people stop believing it, so I have to say it again.
I will not stop working on Underhell, and Underhell is far from dead, and as long as I am alive I plan to keep working on it whenever possible.
News are and will be scarce for this, simply because I do not like to post news when there is nothing substantial to talk about. So it is possible that there will be silence from me and the development during some time, and that's the way it's gotta be until the game has made more significant progress.
Chapter Two is the biggest and largest Chapter of the game, in terms of size and scope, it has the most characters, more environments and quite a few memorable set pieces scenes. I want to make sure it is done right, and I'll take my time and the Source Engine is getting old.
I am developing this in a way that if we were to switch to another engine, we wouldn't lose the work that has been done so far, all these precautions and slow and careful building takes time, so that really is all I ask from you. Time.
I don't work in a AAA studio on this, in fact at the moment it's pretty much just me, and that is the way it's supposed to be for now, so all you can do is wait.
And we all know how hard that can be.
In the meantime, there's another game that kept us waiting which releases today. So let's go play that.