UNBOX is a vibrant local multiplayer party game, which captures the spirit of old-school "pick up and play" titles such as Mario Kart, Goldeneye and Pokemon Stadium. Come have a go at Manchester Day this weekend, and download our new Pre-Alpha Demo!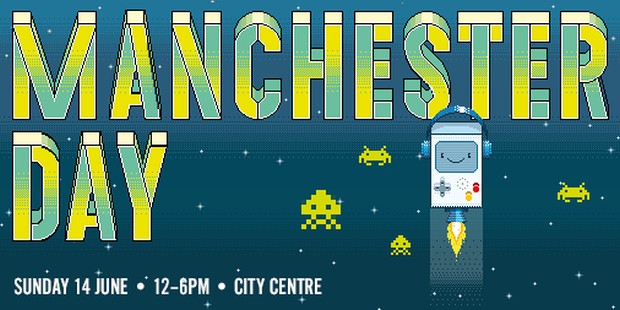 Come see us and UNBOX at Manchester Day!
We are excited to announce that we will be exhibiting UNBOX in the Manchester Day Games Room at the Town Hall! This year the overall theme of the event is video games, so we'll be joining other Manchester based game developers in showing UNBOX off to the general public. The team has been working very hard on a new and improved demo of our Pre-Alpha for the people of Manchester to enjoy. While we are preparing for numerous other events across the country and internationally, it's great to be part of an event on our home turf and to see the local community enjoy Unbox.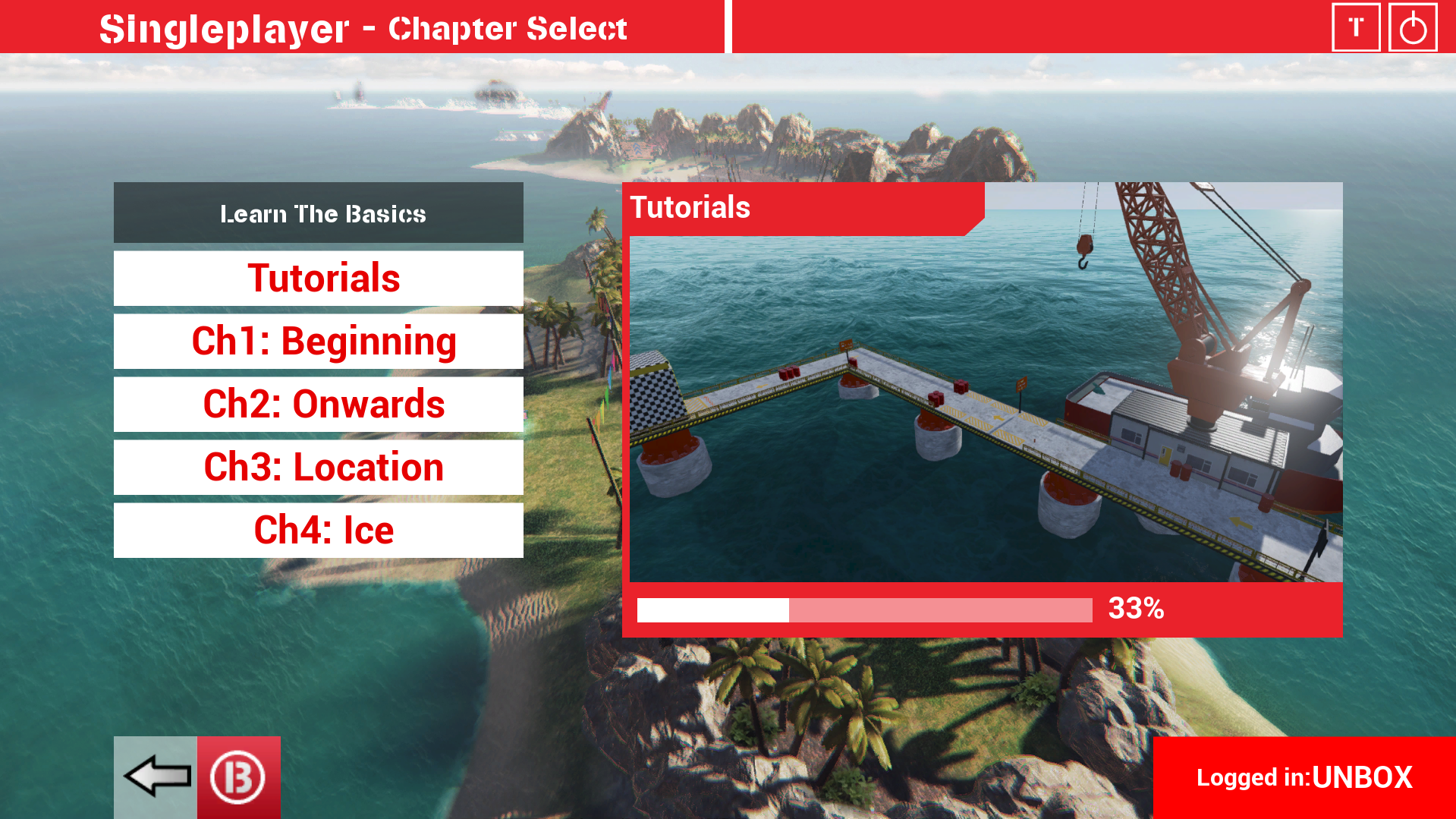 Glorious new menu systems to play with!

Additionally, all the hard work we've been putting into UNBOX can now be enjoyed by you (yes, you!) for free by downloading our Pre-Alpha Demo. This Demo contains less levels than the final game, but you can still have lots of fun on 5 Singleplayer Levels, 9 Multiplayer Levels and 4 Minigames. We have also ensured that you can still create profiles, race against ghosts, create Game Modes and more.
We will be releasing information on how to get your hands on a full Pre-Alpha version soon, so stay tuned.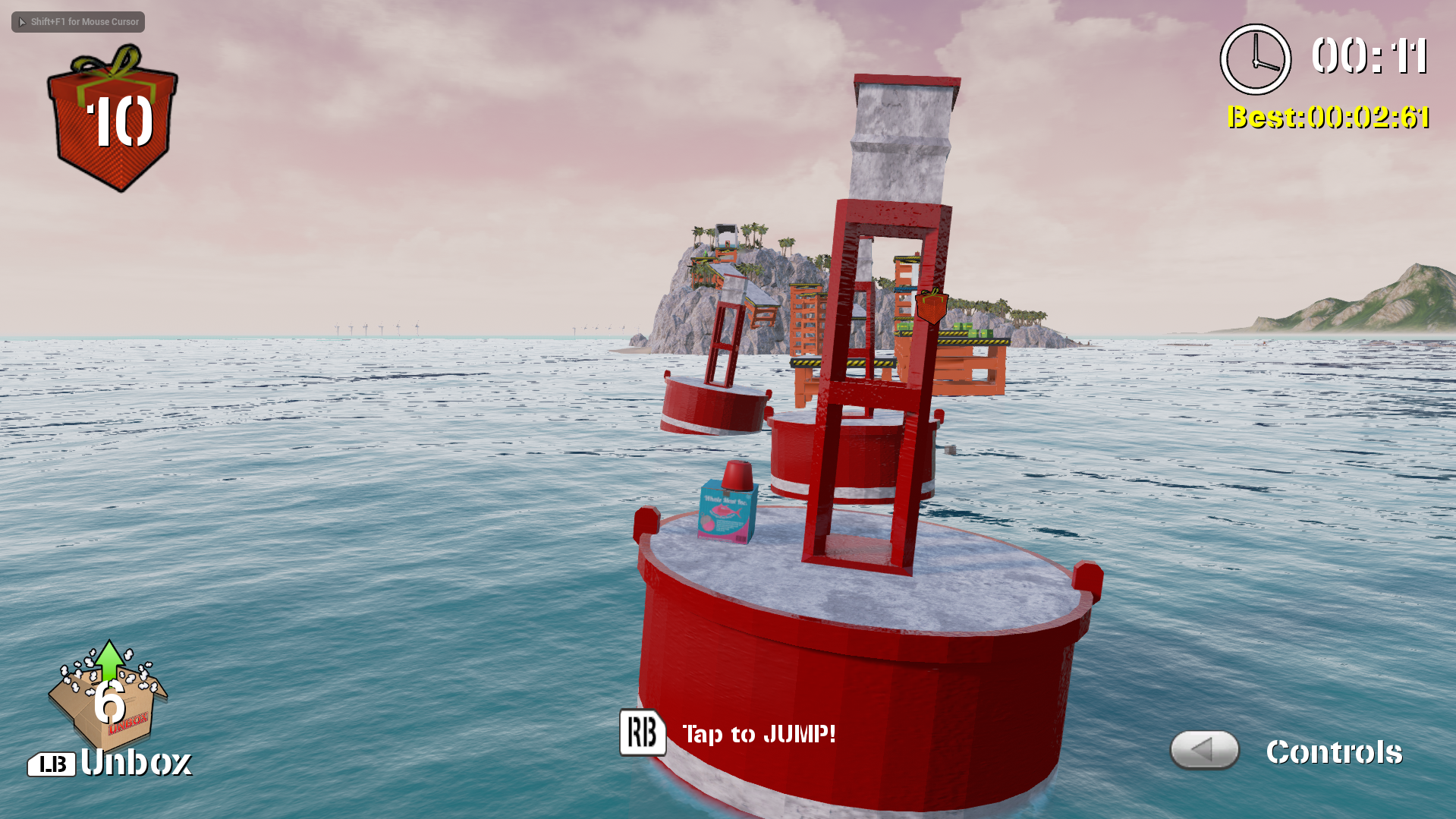 Singleplayer now has progression, and gifts to collect, and buoys!
Pre-Alpha 1.2 Features:
New Weapons: Fire Rocket Pods, Landmines, Ice Cubes and Teleporters at your friends!
New Levels: Over 25 levels to play in Singleplayer, and 20+ for multiplayer.
Mini Games: Remember Pokemon Stadium? We do, so we added awesome Mini Games to UNBOX.
Singleplayer Progression: Set a Best Time and race against spooky Ghost Boxes!
Customise Multiplayer: Choose Weapon sets, Mutators and more to create Custom Game Modes.
And More! Download and see for yourself.
That's all from us! Here's a vine of our team having as much fun as you will playing UNBOX! To keep in touch, let us know about bugs or just hang out; follow us on Twitter or Facebook!