The latest build of Unbox went up last week and is full of new levels, weapons and features to try out. Since uploading we've made plenty of progress improving areas that are fundamental to gameplay such as the HUD and Weapons aiming system.
Splines allow us to create interesting track pieces, more on that below.
Lets Start With the HUD:
I asked Chris to tell us about the work he's done on the HUD,
Chris: Player feedback is a particular point of focus, and something we've been working hard to improve.
All elements of the HUD have been minimised, and most information is now shown to the player with a descriptive Icon followed by a number. To ensure the player can still see these elements during the hectic gameplay of Unbox, we've added a range of contextual animations that stretch, move and rotate the icons when stuff happens.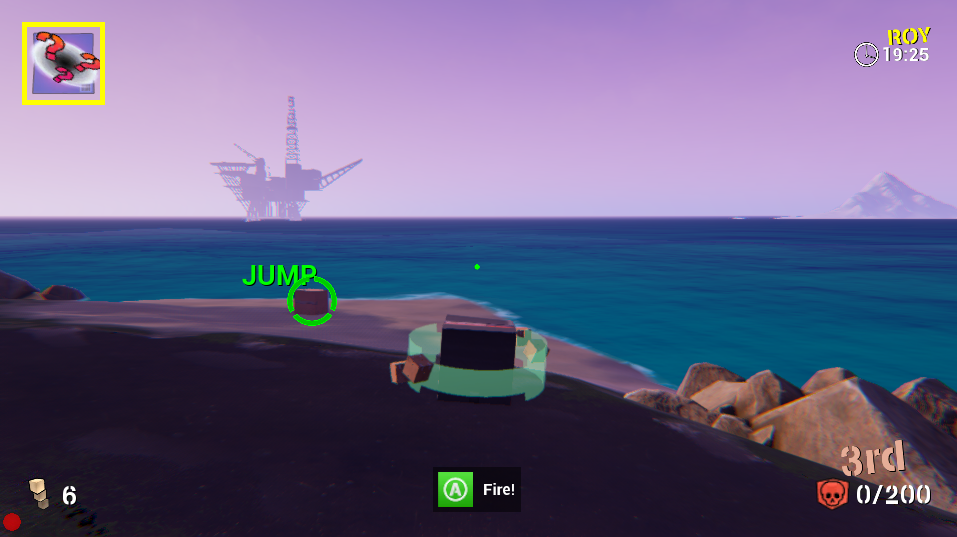 Messages now stack on top of one another in the center of the screen, so you'll be able to see exactly who hit you with what weapon, in the order they hit you!
We've improved the system we use to let players know they are being targeted by a Firework; influenced heavily from Best Game Of All Time – Crash Team Racing. The closer these arrows are to you, the closer you are to being exploded!
---
Camera System:
Tim spent some time over the last week researching how he could improve the camera system. A portion of the gamers who have played Unbox have struggled with the twin stick controls, especially the younger players. So Tim looked into platformers like Super Mario 64 to learn how other developers handle complex cameras.
After a few days prototyping we settled on an assistive camera system which subtly turns to face the direction a player is moving, provided they are not using the right stick. We learned a lot while creating this balanced camera system, we will expand upon our process and findings in a future post.
---
Weapons:
While Tim was on a roll, he then started on improving the weapons targeting system. Previously this worked in a similar manner to Mario Kart; collect a weapon, look at another player, press and fire and it will lock on. While that's great on a race track, many levels in Unbox are based in arenas and require a more accurate form of aiming.
Now weapons lock on when a player aims their reticule at another, giving them the ability to pick and choose their targets. This has drastically reduced the amount of shots accidentally fired at the wrong player.
---
Visuals:
Our artists have been doing a first pass on the core assets that make up Unbox for several weeks; Sam has completed the road pieces for the industrial themed levels and Celia has revamped our arctic assets.
Alongside these improvements we have also been having fun with UE4's spline system. While our track pieces are modular, the spline tool massively expands their usability by letting us creating a wide range of courses.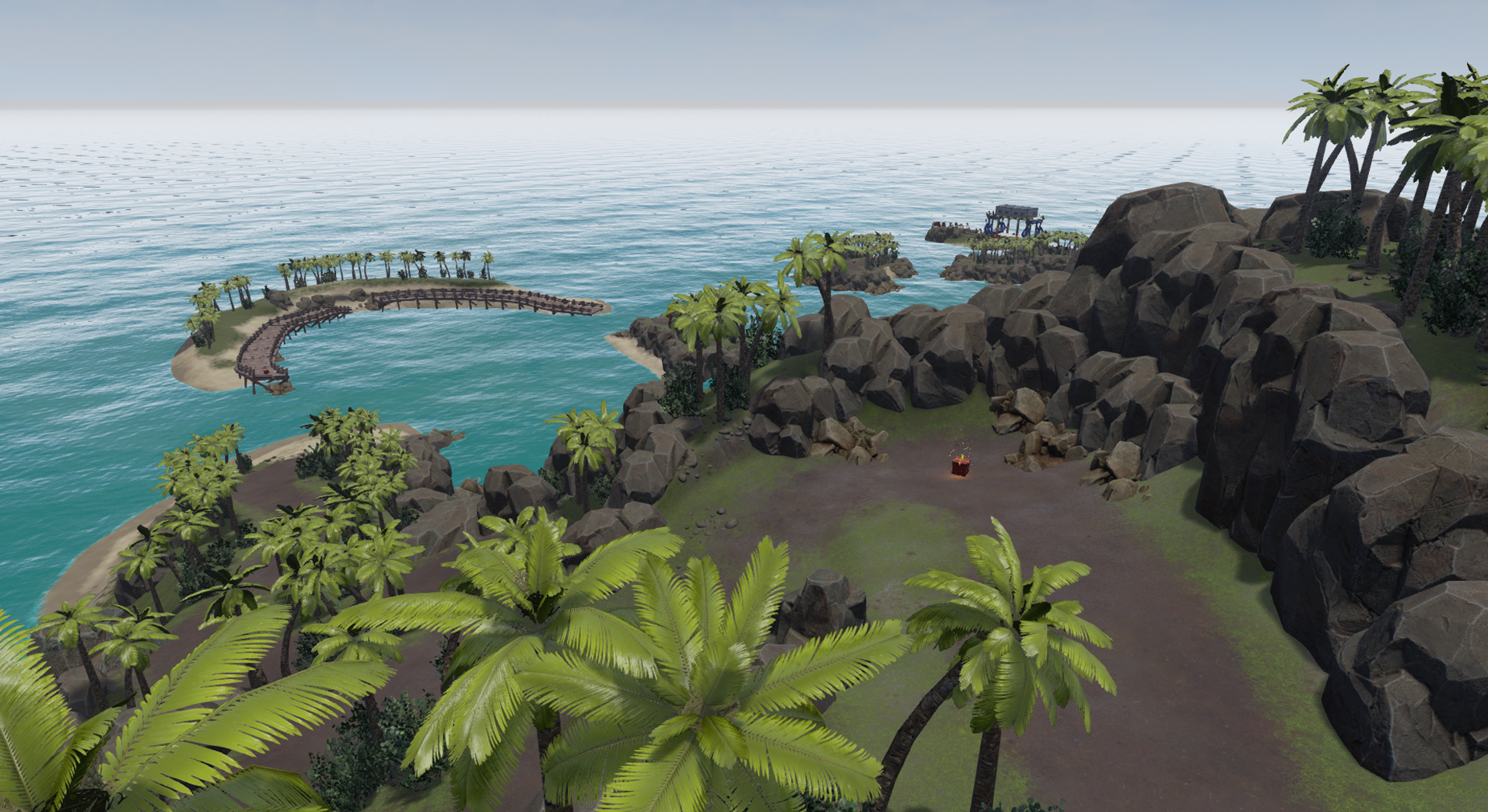 Finally, a pleasant surprise for Prospect Games last week when Fledgling Youtuber TerraMoura gave Unbox a whirl. This was a fantastic opportunity for us to make some major changes to the game after her invaluable feedback. She was the spark that led us to work on our camera system this week as her video highlighted it's pretty tricky to pick up right off the bat. Her feedback really stood out so dev's, send her your games!
---
Thanks for reading and if you want to keep up to date with the manic world of Unbox then add us to your watch list and follow us via the links below:
PS. Keep an eye out for an exciting announcement coming shortly!