What's New this Month?
Introduction Levels
I've talked in previous updates about implementing small hints and tutorials for individual puzzles, but I haven't spent much time on a over-arching tutorial for the entire game. From the very original plans, I've always had the idea of a smaller 'introduction' level that lets players get to grips with the controls before throwing them into the time-pressure-based spaceship.
It wasn't very intuitive.
And more importantly, it wasn't very much fun.So at the end of December I worked on version 2 of the level. It's got some smaller puzzles that only require one player each, and then a co-operative minigame that requires less thinking and more co-ordination between players.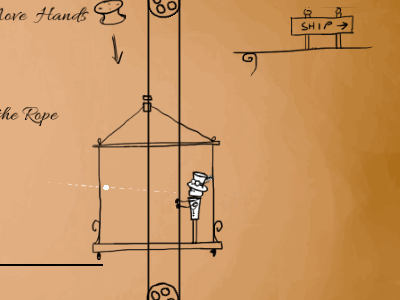 It seems to work well as an introduction, and teaches all of the major controls in the game. However, I'm still not convinced that this is the way to go, because of one major problem:
The spaceship has randomly selected puzzles, and I hope people will play this part numerous times. However this introduction level is always the same and will become very repetitive. I don't want to put people off playing by forcing the introduction on them every time. But I'm wary about letting people skip it, because dropping new players into the ship is likely to get them frustrated with the game instead of building up to a fun experience.
It's a bit of a conundrum, and I'd love to hear your thoughts on this below.
Pathfinding
This was a fairly straight forward task where I took the existing system from the characters and made it generic enough to use in other situations. Here's the pathfinding in action: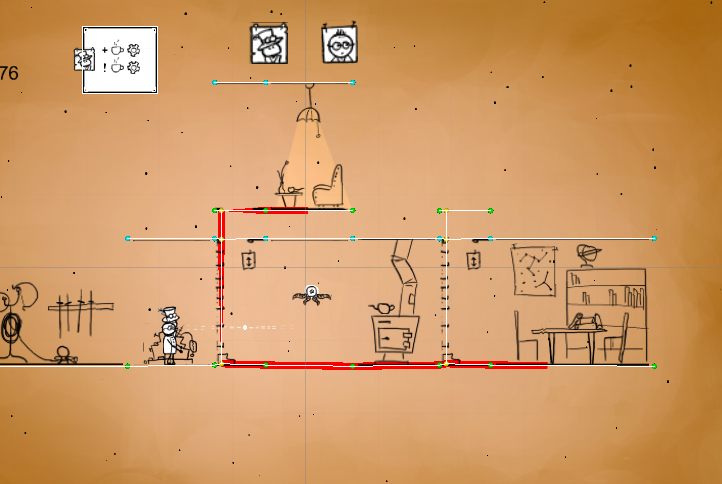 Menus
I'm trying to keep 39 Days to Mars light on the menu front. Partially this is because it saves me a lot of work, but mostly this is because the game is a short experience, and I think adding a lot of time moving through menus will detract from the nature of the game.
That said, there are some things that are unavoidable. Starting a new game, deciding what to do after finishing a game, and some other menus need to be implemented. I've started on them this month as well: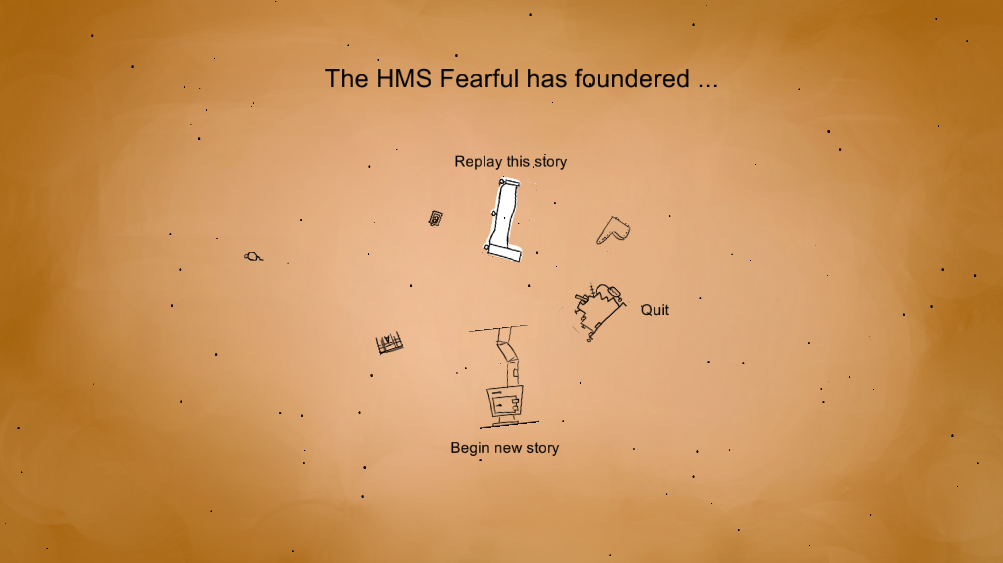 Watch this Space
In the upcoming month I'll be working to get a playable storyline. I didn't quite get things finished this month, but I'm confident that I'll have a full story arc by the end of February. I'll also start working to streamline the movement and interaction system so that it feels fun to use.
Don't forget to follow @philipbuchanan on Twitter for more regular updates and development news!