Milan is ready for the 1448 campaign!

This will be a very exciting campaign. The city of Milan is rebel under the Golden Ambrosian Republic. Francesco Sforza must now conquer the city of Milan in order to be crowned as Duke and restore the Duchy of Milan.

The House of Visconti is now replaced by the House of Sforza. Lots of famous Sforza characters will be present.
Sforza Family Tree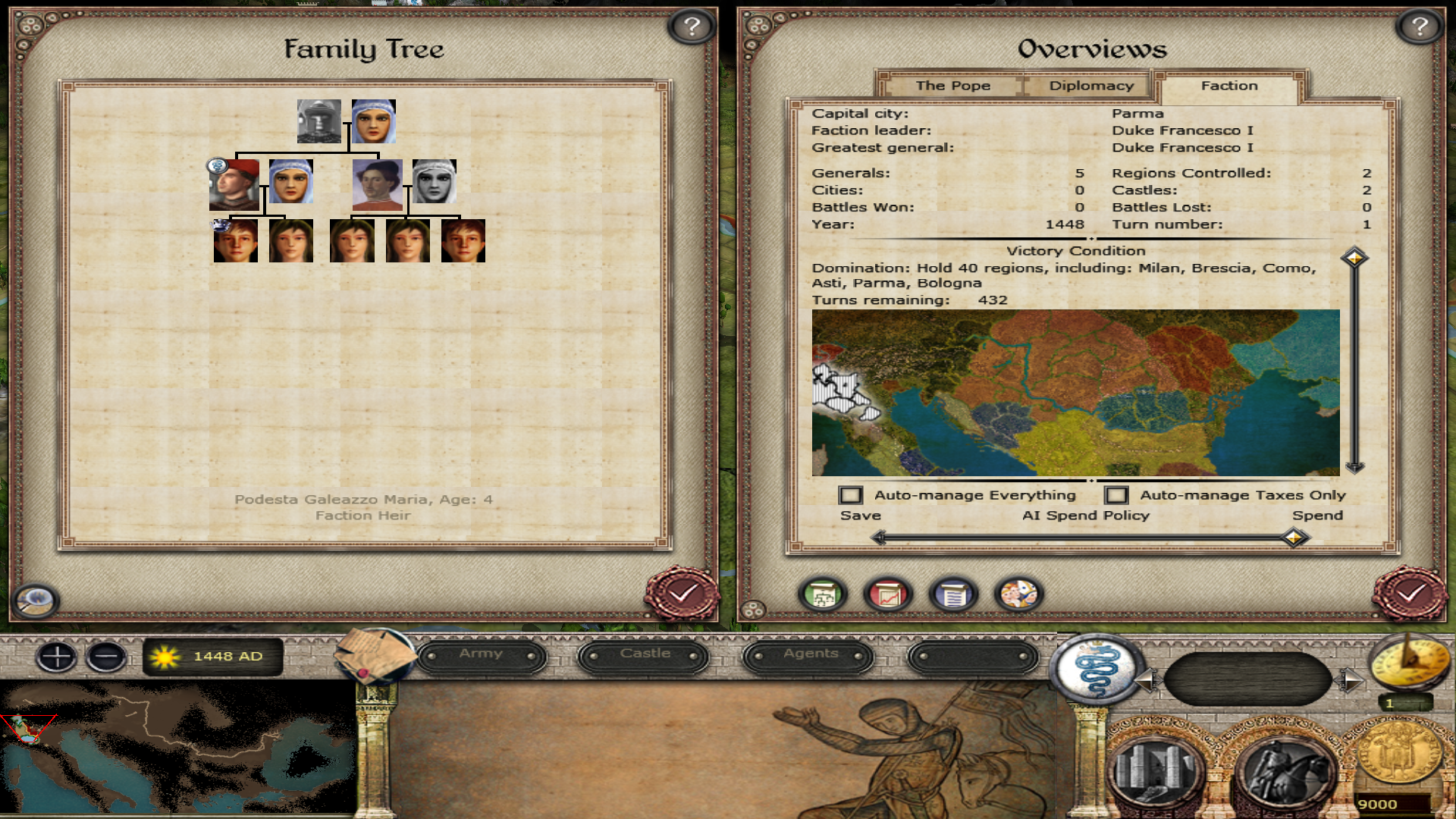 Francesco Sforza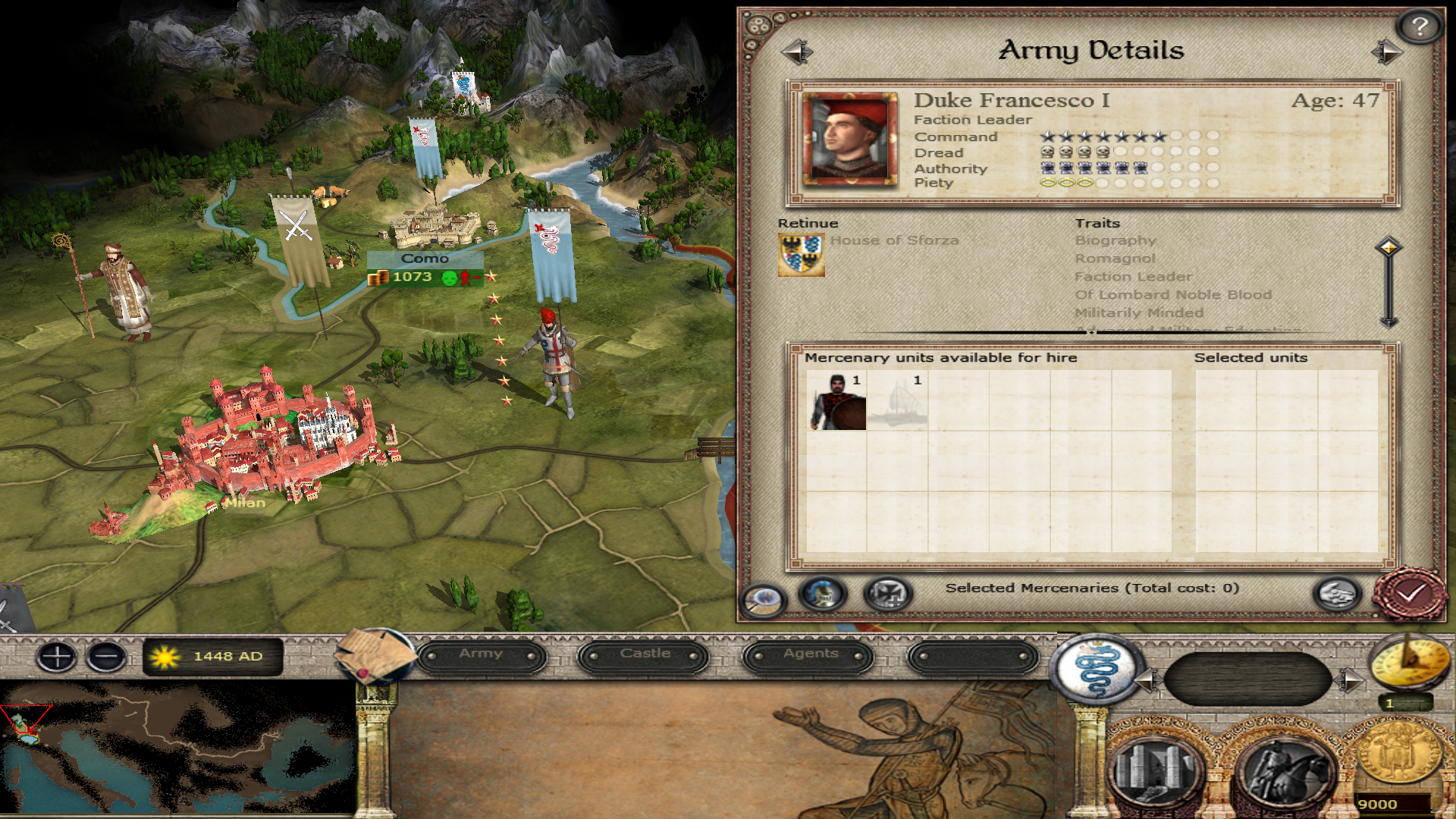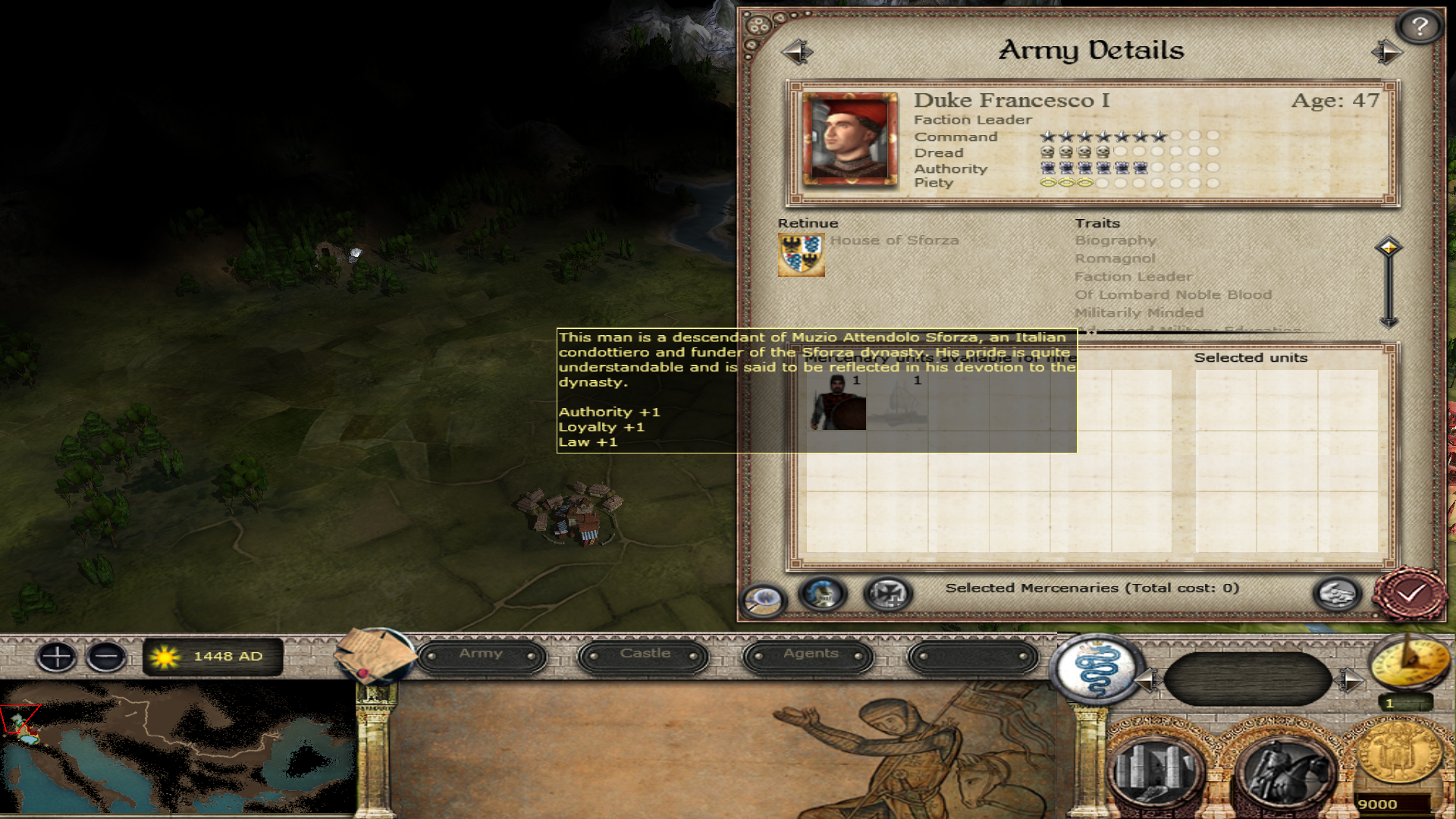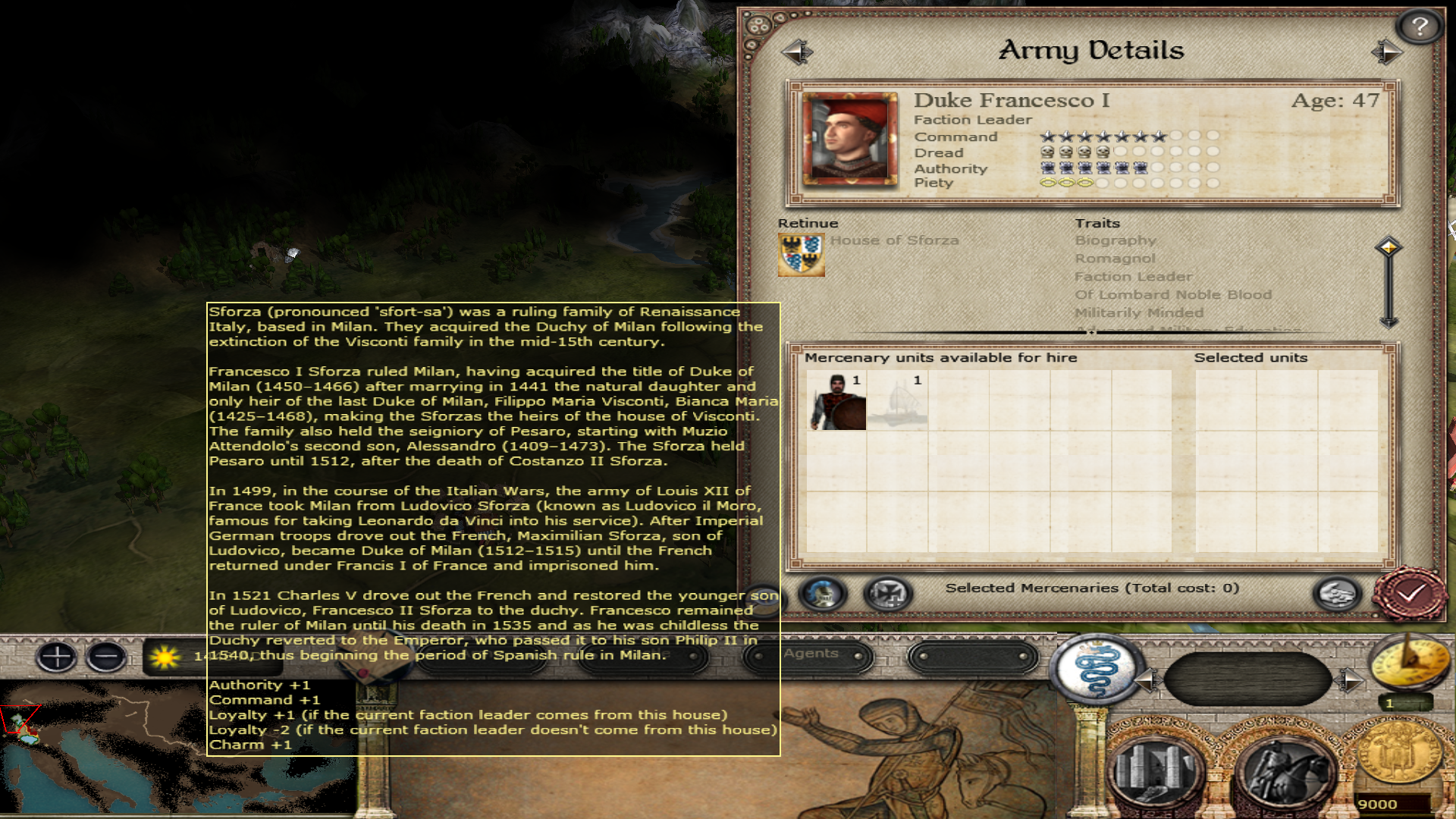 Alessandro Sforza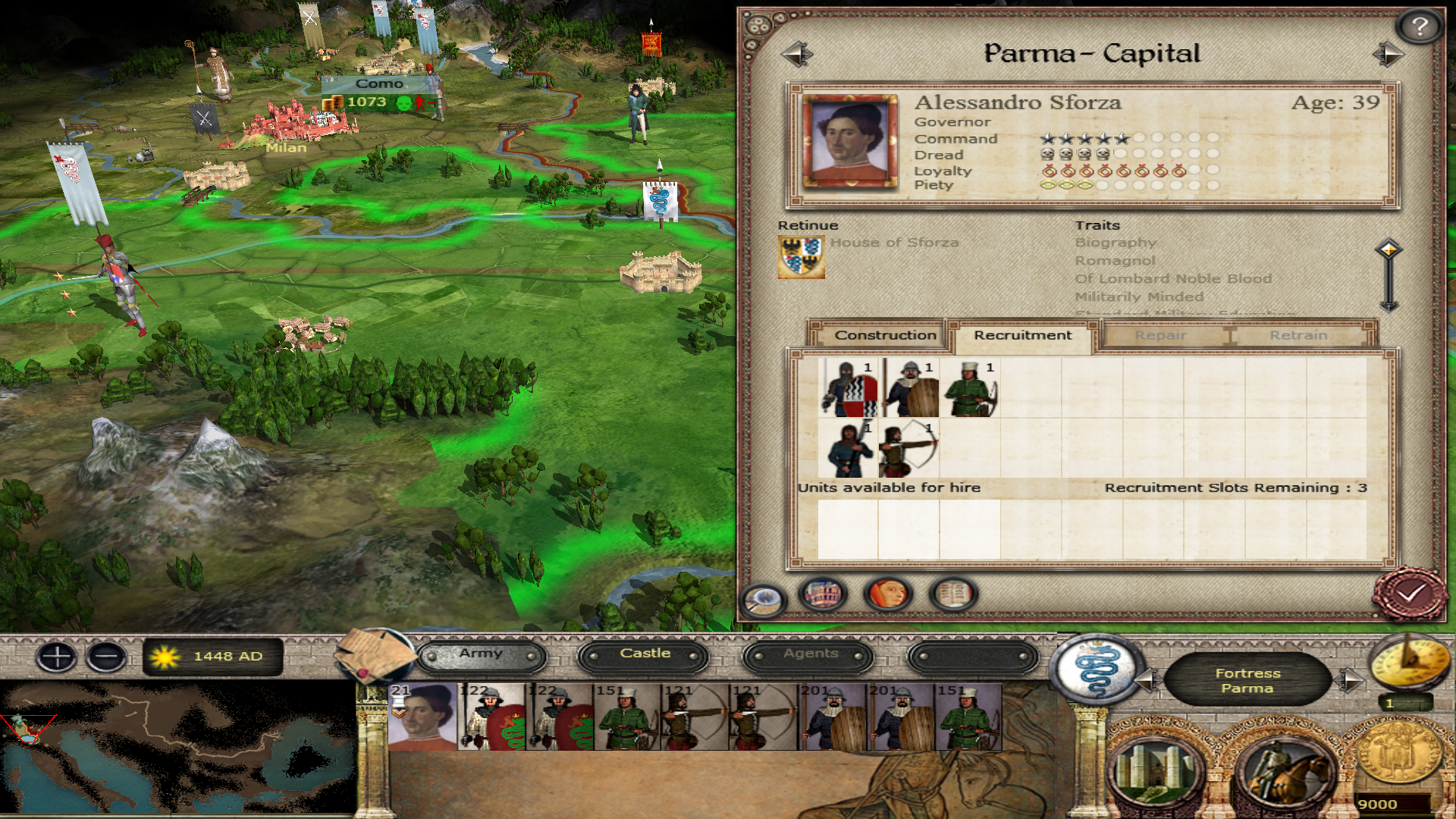 Carlo II Sforza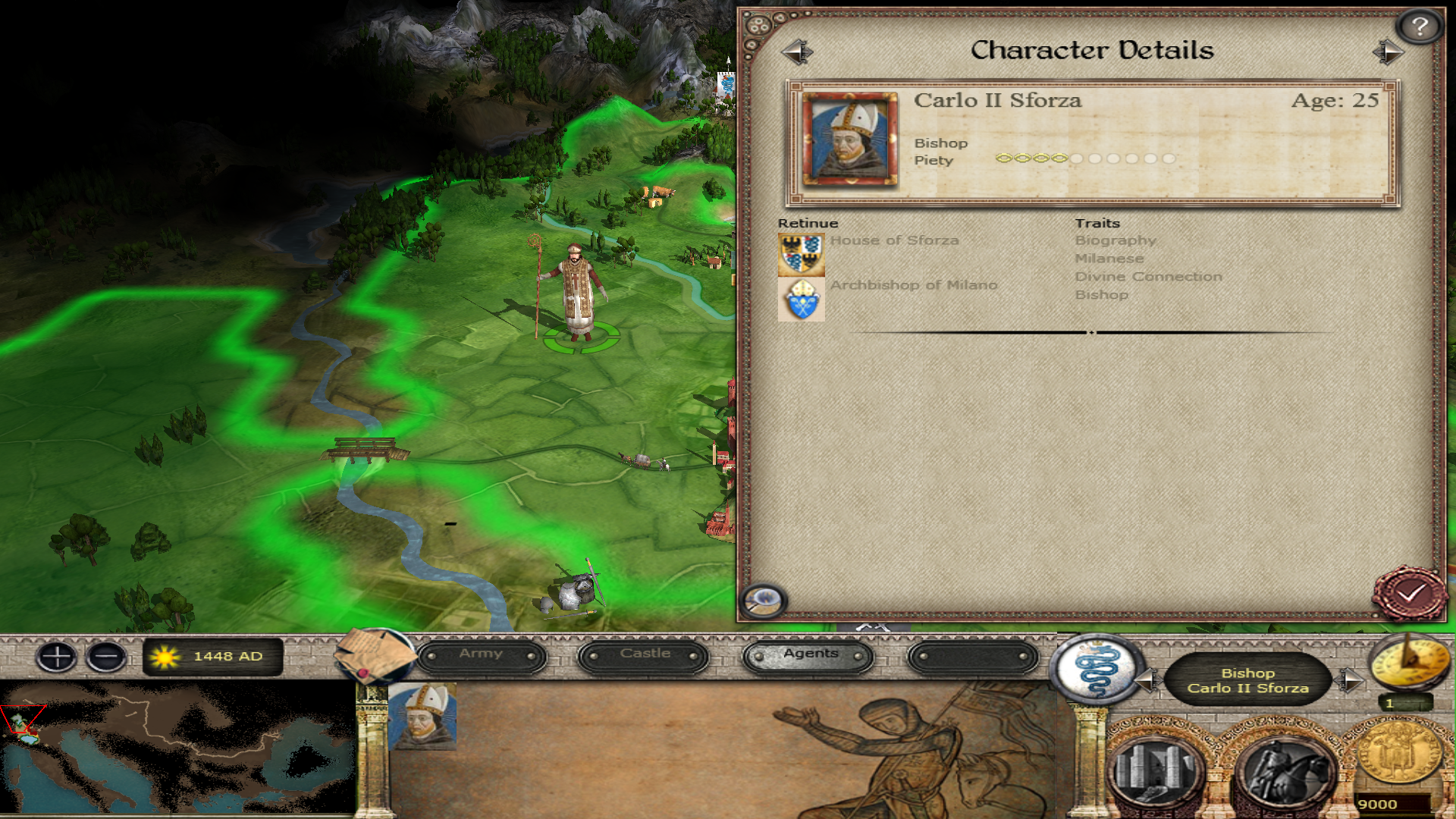 City of Milan - Golden Ambrosian Republic under Carlo Gonzaga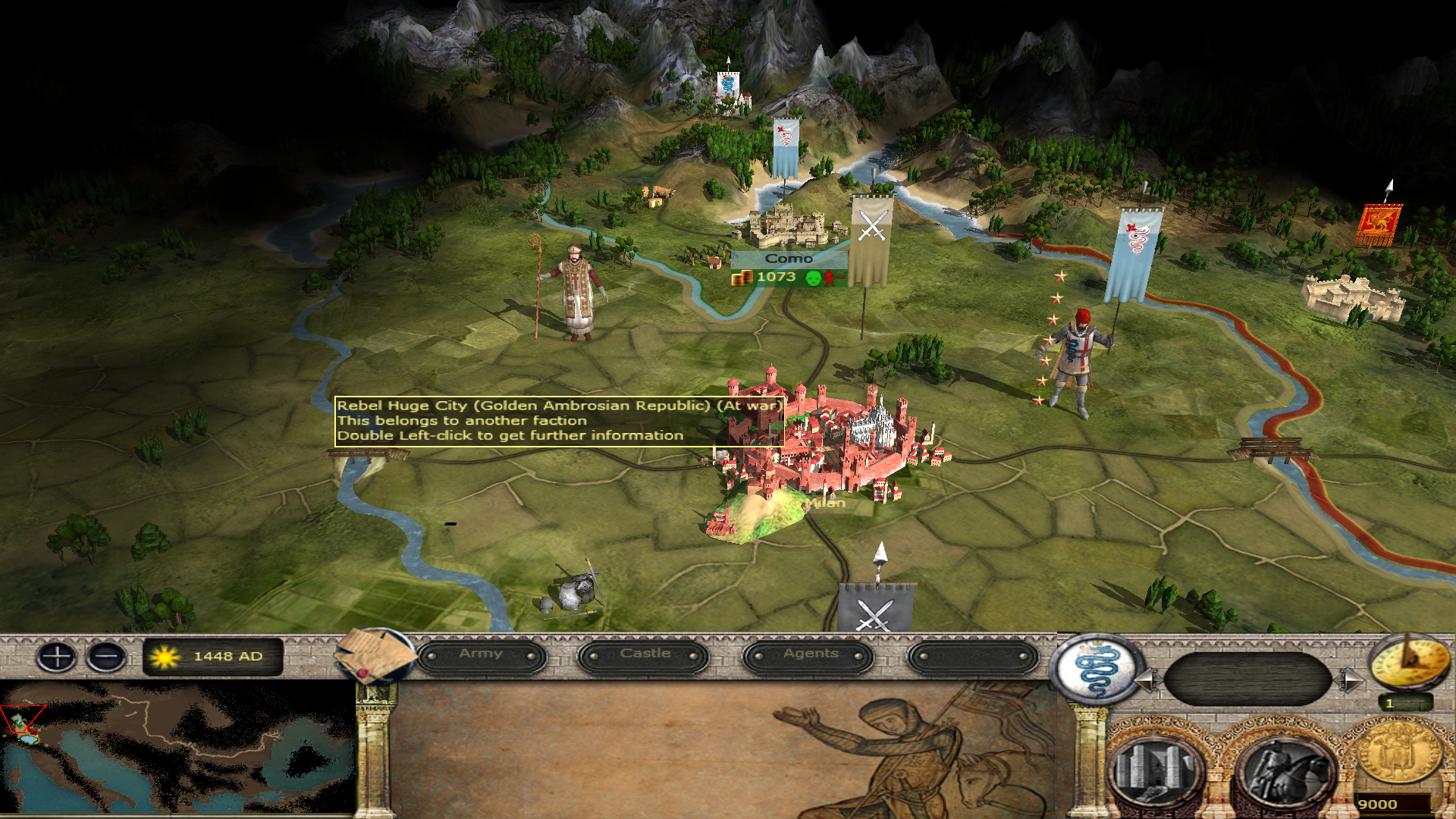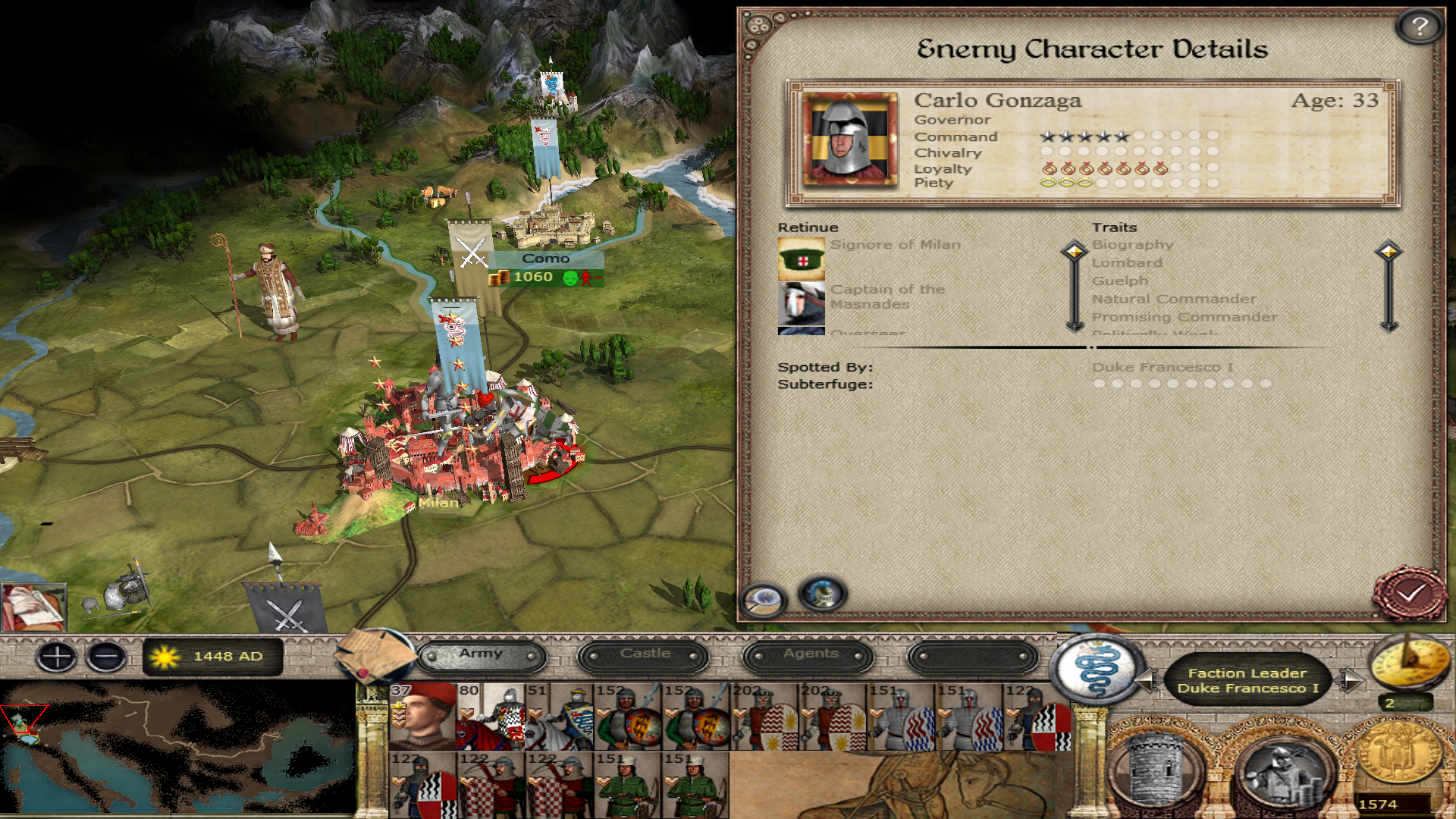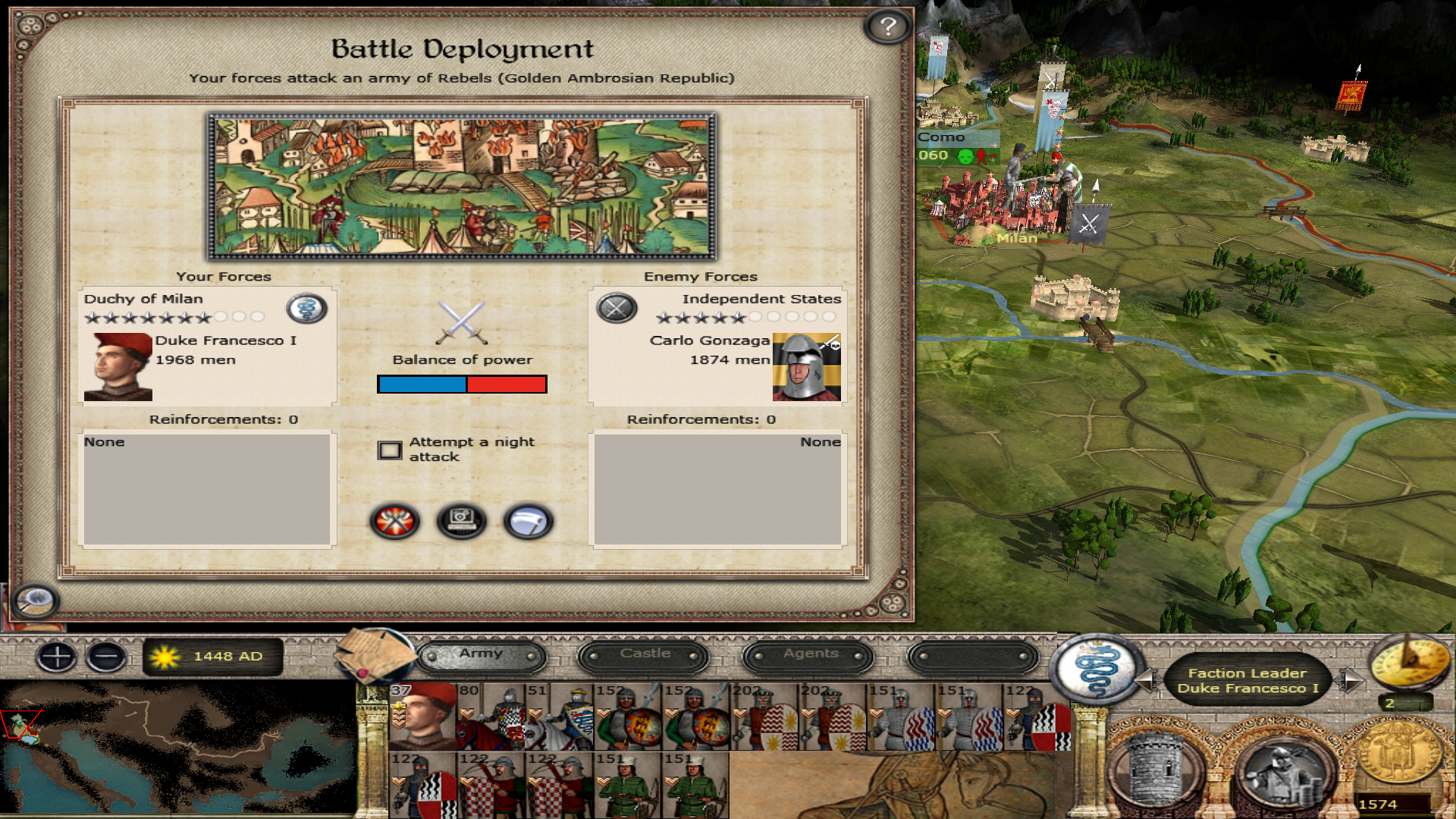 The Battle of Caravaggio (1448)

The player starts as Francesco Sforza and will have to first fight the historical battle of Caravaggio against Micheleto Attendolo. Then Sforza will need to take Milan in order to be crowned as Duke of Milan and restore the Duchy.

It is a yes/no event so that the battle starts when the event window is closed.