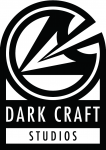 - Triptych has gone live -
I can't believe that I'm writing these words at the moment. I'm in a bit of astonished relief that after over six years of development hell, Triptych has crawled out of the grave and is here to be played by the community that has followed us valiantly for so long. Triptych has been crafted from the blood, sweat and tears within the studio and at last is complete. It can be downloaded below, and instructions are included in the readme for you.
Triptych is first and foremost a walking simulator set in a cosmic horror narrative. Going into it expecting a story-first, linear experience is key to enjoying it. Don't push the walk speed, play with headphones, relax and try to solve the end-to-beginning story structure that slowly unveils what exactly Dorian and Jeremiah Caulm go through in their adulthood.
Thank you so much from the bottom of my heart for trusting us to the finish line and for all 700 of you that have deemed this worthy enough to keep an eye on. I hope we're fulfilled our end of the bargain by providing you a polish, intense narrative experience. Thank you.
Triptych is crafted within the embraces of Gnosticism, Occultism and Sumerian Mythology. Legend has it that an ancient civilization summoned the Demiurge down from the heavens eons ago and paid the ultimate price, but live on as a Necromantic cult that the Brothers Caulm accidentally discovered in their time. Triptych will direct a sinister narrative of the underbelly of philosophy and lost theological ideas in a subtle and insidious story of familial betrayal and Lovecraftian horror.
Triptych is technically right off the pitch with Worry of Newport, the previous effort by Dark Craft Studios to perfect a Lovecraftian walking simulator modification released in 2010-11. In Triptych you explore a linear world and gather visual, audible, and written clues as to the meta-narrative. There is no inventory, nor are there enemies, fighting, combat, puzzles or RPG elements. It is strictly a playable story locked in the first person perspective and centered around exploration and experience.
While in 2010 the genre was fresh and niche, nowadays it is popular. Machine for Pigs, Ethan Carter, Gone to Rapture, Dear Esther, etc are all prime examples of what to expect. However, we strive heavily for story-first engagement. Exploration, similarly to Dear Esther, is linear to a design.
Owners of Crysis 1 must have it fully installed and patched before installation of Triptych, which comes included with its own minor instructions to get it running properly. Save/Load is supported, Xbox 360/1 and Ps3/4 controllers are also supported. (Press B/O to pick up book pages and interact with highlighted objects, respectively.)
Triptych is a modification, not an independent release, and such must be installed as so. A readme has been included to assist with install instructions, of course.
- Future Plans for Triptych -
Dark Craft Studios has taken a long look at user feedback in regards to the Chapter 2 sequence of the game and have established the need to go back to the drawing board and release an expansion patch for it down the road that retools the level, design philosophy, voice acting direction and overall content. The length will be tripled in time and puzzles, horror elements, and more underground (no spoilers) segments will be added.
Beyond that, four hotfix patches are planned from here until that date, and we're already carefully considering what tweaks and optimizations to make for players to enjoy it more -- especially AMD users, like myself ironically, who can run into some nasty bugs.
In mid to late 2017 a Story Package and Developer Commentary will be added. This will feature all VA, Book Pages, some custom short stories by the authors, artwork, and so on.